[Image by Gerd Altmann from Pixabay]
Dear friend,
The possibilities of artificial intelligence (AI) are just beginning to be realized. AI is experiencing a Cambrian explosion powered by cheap high-performance computing power, availability of data, pool of talent and billions of dollars in funding. With this kind of backing, AI has moved out from the realm of science fiction to practical real world applications. Slowly, but surely, the average citizen is being exposed to the power of AI, be it through a simple Google search, while editing videos on TikTok or being informed of the expected delivery time of their food on Swiggy. In most cases, they may not know AI has played a key role in helping them accomplish a life task.
Acknowledging that AI is the future, a new race is on for dominance among countries. Russian President Vladimir Putin had predicted that "whoever becomes the leader in this sphere will become the ruler of the world", while China and the US are already locked in a race to become the AI superpower. China is throwing everything at it to build a lead. It aims to be the global leader in AI research by 2030. Analysts say China has a slight advantage over the US because of its 'risk-taking' ability with untested technology. To highlight this, Microsoft's experience with its Chinese and US AI bots offers a good example. Xiaoice bot, its Chinese version, had acquired 40 million users, while its US version called Tay was called racist and had to be shut down.
Another example is Ping An, a Chinese healthcare provider which has over 50 million monthly active users (MAU) on its Ping An Good Doctor app. This app has developed an AI-based diagnosis and treatment model with data for over 3,000 diseases. The plan is to build thousands of these "one- minute clinics" across China and the world.
China is creating an ecosystem for AI through state sponsorship and the innovations by entrepreneurial ventures like Ping An. With this ecosystem in place, China can soon end up capturing the data from citizens around the world including India. Today Chinese smartphones and apps are ubiquitous in India and in the process they have built a successful playbook for launching products to Indian consumers. (Our comprehensive story on TikTok is a must read in this context.) Launching an AI assistant for the Indian consumers on these smartphones is possible. With that kind of access and control on data, Chinese AI will have the most information to train the AI algorithms with. In such a scenario, India will have to depend on the Chinese to get insights into healthcare trends and treatments.
In addition to these positive impact areas, there are those dark threats of data theft, security, etc. that are high risk for a country.
It's no surprise that our two pieces for this week are on AI. We have a lively conversation with Kartik Hosanagar, a professor of technology and digital business and professor of marketing at The Wharton School, University of Pennsylvania, on the topic of unpredictability in AI. And there's an extract from his recent book that describes how machines learn on their own from data. Both these are very timely and engaging. Hope you find it interesting.
Have a great week ahead!
CS Swaminathan
Featured Stories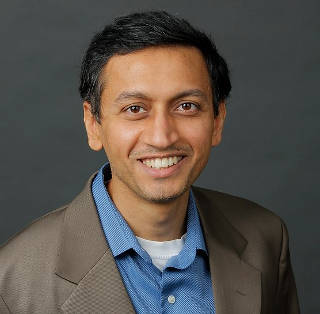 In this podcast, Wharton professor Kartik Hosanagar talks about how automated decisions affect billions and what consumers can do to take back control, can a VC firm be a Pixar of VC firms, and the organisational changes Google made to become AI-first. (By NS Ramnath. Play Time: 36 mins)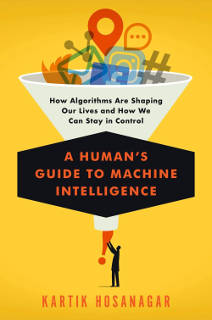 In 2016, Go world champion Lee Sedol lost to AlphaGo, Google's Go-playing AI program. How did the program do this? And why does this feat matter? Kartik Hosanagar answers that in this extract from his book, A Human's Guide to Machine Intelligence. (Read Time: 3 mins)
What We Are Reading
Microplastics are, as the name suggests, very small plastic particles that enter our waterways because of their presence in soap, detergents, fabrics, etc. Taking them out of the water is quite a task. But some good news emerged this week.
Abhishur Prakash is a leading geopolitical futurist and author focused on how new technologies such as artificial intelligence and robotics will transform geopolitics. He writes about the need for an international agreement on AI. The headline 'Algorithmic War is upon us' is attributed to him.
A popular Medium post on the rise of Boris Johnson and the commentary on the power of incompetent men.
From Our Archives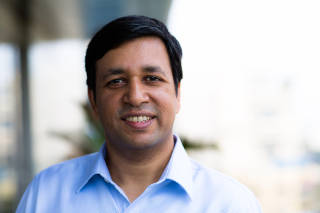 What sort of legal framework ought an economically poor, but data rich nation ought to have? When you agree to an entity accessing your data, ought there be a time limit? And what does it mean to have a fundamental right to privacy?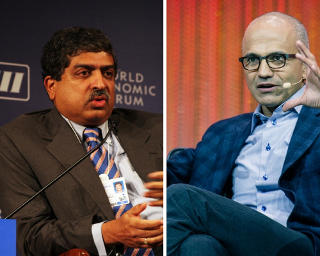 [Photographs by World Economic Forum from Cologny, Switzerland (CC BY-SA 2.0), and OFFICIAL LEWEB PHOTOS (CC BY 2.0), via Wikimedia Commons.]
Make it work for the poor, two tech leaders say. (By NS Ramnath)