[Image by Alexsander-777 from Pixabay]
Good morning,
Arun Maira, former member of Planning Commission, and author of several books, most recently Transforming Systems, shared this story in an email group recently. He raises some important questions at the end of it.
Sumant Moolgaokar built an R&D capability in Tata Engineering and Locomotive Company (TELCO)—now Tata Motors—in Pune in the 1970s. He insisted TELCO export its vehicles to test itself against the best in the world. And it did, to 50 countries, even beating its teacher, Mercedes Benz. In many markets. All before 1991.
When the government began the 'liberalisation' of trade and industry, which it began in the 1980s under Rajiv Gandhi, it allowed Japanese truck makers to come into India. TELCO designed a new light commercial vehicle (LCV) model, the 407, and beat the Japanese.
All this before 1991 when Indian industry was supposed to have been in the 'dark ages' according to the 1991 reform narrative written by some economists.
This is a remarkable story. Three lessons:
1. As Hegel said, the only lesson we learn from history is that we don't learn from history.
2. You can do well with R&D, importing what is needed and exporting, while serving the Indian market—as TELCO did, and 'Hamara Bajaj' also.
3. There are two classes of 'entrepreneurs'—trade entrepreneurs, and industrial entrepreneurs. The East India Company was a very entrepreneurial company. Tatas in India were entrepreneurs too, building even when the British would not allow them to.
Think about it. Which type of entrepreneurs' views are our economic policy-makers driven by? And, who are the real wealth-creators for the nation, versus wealth-creators for themselves?
In this issue
Why involving community matters in education
The future of healthcare
Mobile tech
A special thanks to everyone for your kind words in response to our Issue #200. We promise to write back to you personally. Give us a few days. In that issue, we had also requested that you share your views on whether the name of this newsletter should be changed from WFH Daily to FF Daily, given the changes on the ground, and also the wider themes we have been focusing on. Many of you said we should. And so we have.
Why involving community matters in education
An interview with Erum Mariam, executive director of BRAC IED (The Bangladesh Rural Advancement Committee Institute of Educational Development), BRAC University, has important lessons for anyone interested in effecting social change. Here's an excerpt where Mariam talks about the role of community in education.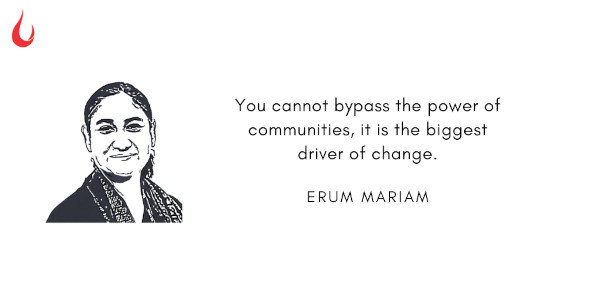 She says: "We've found that including people from the community—particularly women—has significantly helped our programmes. We choose women from the community to be teachers, even if they don't necessarily have the education qualifications that would ordinarily be required for the public education system. We do this because of the level of comfort that children feel with teachers from their own communities.
"Our education programme is centred around a 'second chance' model, where we work with school dropouts. So, some of these children join when they are older, and have faced certain difficulties that may be hard to understand for an outsider. Women from the communities, however, are better equipped to understand these children, and are also supported by other members of the community—parents and teachers who form our school management committees. They are the ones who take the school forward. The well-being of their community lies in their hands. Our staff just help them organise."
Dig Deeper
The future of healthcare
In a recent Lunch with FT interview, Atul Gawande, surgeon and author, touches upon a core issue that makes dealing with coronavirus a tough problem.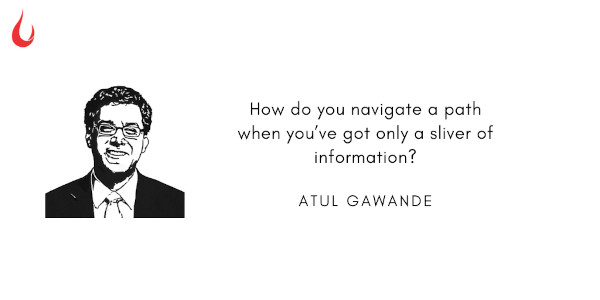 He says: "How do you navigate a path when you've got only a sliver of information?… That felt very much in my toolkit, because as a surgeon, you're often seeing people and having to make decisions about what you have to do, when there's a certain amount of evidence but there's a lot missing and decisions still have to be made."
Later in the interview, he raises an important question triggered by the coronavirus pandemic.
"I do think that another critical lesson coming out of this is that people feel strongly that coronavirus treatment, and care, and testing, should be paid for universally by the government… That really opens the door to being able to say we should be able to guarantee this with government funding for any kind of illness or condition."
Dig Deeper
Mobile tech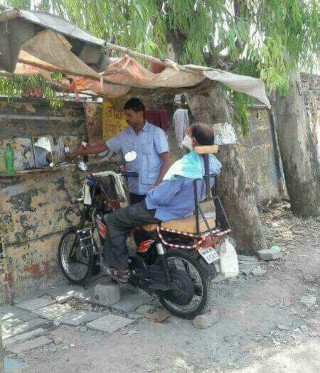 (Via WhatsApp)
What are your favourite examples of frugal entrepreneurship? Let us know on our Slack channel.
And if you missed previous editions of this newsletter, they're all archived here.
Bookmark Founding Fuel's special section on Thriving in Volatile Times. All our stories on how individuals and businesses are responding to the pandemic until now are posted there.
Warm regards,
Team Founding Fuel