[Image by Laxman Deep from Pixabay]
Good morning,
That sure was a firecracker of a conversation last night On the Economy & the Electorate with Anil Swarup, Niranjan Rajadhyaksha and Nilanjan Sircar, anchored by Dinesh Narayanan and co-hosted by Founding Fuel and The Signal.
There's another conversation lined up later this evening at 4 pm with Nandan Nilekani and Tanuj Bhojwani on how to keep sane in the digital world. This is the finale of Beacon 2022, an Ideas Festival that Founding Fuel has been at work on to curate for the BITS School of Management.
The theme we will engage with Nilekani and Bhojwani is one that they take head on in their most recent book The Art of Bitfulness. The learnings there emerge from their lived experience about how to stay on top of things in a world designed to distract us. Here's an extract from their book that offers perspective on how they think.
"Our phones require us to switch rapidly between our multiple identities. Whereas once our routine was divided in time and space, a hyperconnected world means that we could be required to act in any capacity at any time. We're not just switching tasks but also identities. One moment you're answering emails to your boss, and the next you are sending memes to your friends. This is how the lines between work and non-work begin to blur.
"On the internet, especially on social media, our multiple identities collide because there is context collapse. This means that your posts are on display to multiple audiences simultaneously. You may tell your colleagues that you need to skip the office party to look after your child. Normally, this would be a white lie with no harm and a polite way to refuse. However, it is going to be awkward in the office the next day when someone tags you in a picture from the close friend's party you did go to instead."
Therefore, their advice is that there is much work we must do to define ourselves. This is important, they argue, because, "In the digital world, we have to develop this skill intentionally. Privacy is the act of maintaining this separation of selves, even in the online sphere. We can't let the internet or social media define who we are, we need to define ourselves and limit who has access to each of them."
See you later this evening on Twitter Spaces.
Lata Mangeshkar's enduring appeal
In her tribute to Lata Mangeshkar in Business Standard, Vanita Kohli-Khandekar points out that in the past 12 months, Mangeshkar's songs were streamed 6.7 billion times on her YouTube channel. "She has remained on the YouTube list of top 10 Indian artists along with many of her younger colleagues such as Alka Yagnik or Arijit Singh. And she has been at number 11 on the top global artists chart, for over 294 weeks now."
What lies behind her enduring appeal? Radha Rajadhyaksha captures it beautifully in a piece for The Federal: "Lata's heavenly voice: pristine, soulful, and suffused with sweetness and purity. No other singer, however talented, could match her on this particular quality."
Rajadhyaksha goes on to write about another aspect: "Film songs are not independent entities; they are mouthed by actors on screen and play a big role in enhancing the latter's role and image. The late gossip columnist Devyani Chaubal had once made a very perceptive remark: she said that Lata, with her sweet, high, perennially girlish voice brought 'youth' to the film heroine. No one realised this more than the heroines themselves, many of whom had a clause in their contracts that their songs would be sung by Lata alone. And Lata's voice brought them not only youth but beauty and verisimilitude as well; being a great mimic, she strove to sound like the actress she was singing for (watch Saira Banu sing Unse mili nazar from Jhuk Gaya Aasmaan). Conversely, to get the full import of what Lata (and Asha) did for heroines, one only has to watch a song like Titli udi from Suraj sung by Sharada and picturised on Vyjayanthimala—not all the latter's natural grace and expressiveness can save her from appearing slightly comical."
In The Times of India, Santosh Desai highlights this very same characteristic using a metaphor. He writes, "Her voice has often been compared to water. It has the same transparent quality, it flows effortlessly, ascending and descending notes with fluid ease. It has the universality of appeal, the ageless ability to speak the truth and like water, is able to quench a thirst in a way that nothing else can. Her songs communicate with a directness that gets to the heart of the emotion that they seek to evoke, which is perhaps why she was the preferred choice of so many music directors, however diverse their styles might be."
Dig deeper
Why chase flying cars?
One of the most interesting interviews we read recently was with Amy Webb, CEO of the Future Today Institute and Professor of Strategic Foresight at NYU Stern School of Business. Something that stood out for us was an assertion that "accelerating technological progress means we can't gauge how the future will look."
Then there's a question that's put to her: "As a foresight person, you explore alternative futures and scenarios. If I ask you how you view tomorrow's world, what would your most likely scenario be, globally?"
To which, Webb says, "When people talk about the future, they tend to reference things like [the animated sitcom] The Jetsons. That show was on TV in America for only one year, with 24 episodes running from 1962-1963, yet made an enormous impact in business and culture around the world. Today, people reference the Jetsons' flying car, the robot butler and living in outer space as a shorthand for how little human society has innovated and evolved.
"We are still chasing that flying car.
"Even before the Jetsons, people were attempting to build flying cars. The first US patent was filed in the early 1900s, and nearly every decade since someone has invented a flying car. Why? What problem are we trying to solve?
"We need to decouple the Jetsons—the flying cars, the robots—from our vision of the future. Instead, what if we imagine an alternate future world where sustainability was very easy? Where everyone had access to healthcare?
"In that future world, instead of traditional medicines, your body was the pharmacy and you could change the genetic code in your body to create whatever you needed to be optimized. When we talk about the future, we need to update our mental models and be more sophisticated about what we are describing.
"What do I think is probable? Synthetic biology will enormously impact business, government, and society, similar to how artificial intelligence (AI) has made an impact and the internet before it and telecommunications and satellites before that."
Dig deeper
We are like this only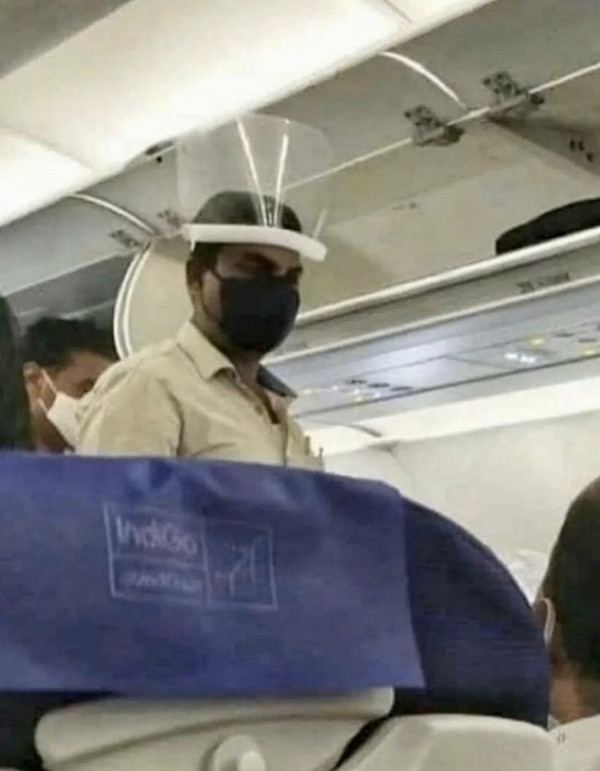 (Via WhatsApp)
Found anything interesting and noteworthy? Send it to us and we will share it through this newsletter.
And if you missed previous editions of this newsletter, they're all archived here.
Warm regards,
Team Founding Fuel
(Note: Founding Fuel may earn commissions for purchases made through the Amazon affiliate links in this article.)