[Photo by Daria Nepriakhina on Unsplash]
Dear friend,
This is not an ordinary call to Work from Home. This call to Work from Home is an extraordinary one that will fundamentally transform how we manage the rest of our lives. We're discussing all about it on a Slack Group (https://bit.ly/FFMCWFH)
My colleague Kavi Arasu insists we discuss this thread-bare each time we get on our team call since the time lockdowns began being enforced in India. His point is, it is one thing for people to work out of home for one or two days in a week. But that work is accomplished in secure comfort, that there is physical infrastructure someplace, with people you can call if you need support.
But now, everyone is working from home. No one knows how long this will last. This is unprecedented. While everyone has pressed the panic button, it can be fundamentally transformational as well.
How ought we think about it?
One of the most interesting metaphors comes from Balaji Srinivasan, a Silicon Valley-based investor, who is among the more astute observers of the pandemic ever since the news started coming out of China in January. Srinivasan called it World War V—the World's War against Virus.
The enemy, the virus, is invisible. We are still rolling out the early versions of the tech (tests) to make it visible, we don't yet have the weapons (drugs) to kill it, and we don't have any shields (vaccines) against it. So, the only thing we can do right now is to run away (lockdowns) from the enemy. The challenge before us is to get work done, even as we run from invisible enemies—each of us hiding inside our shelters.
So, don't think of it as work from home. Instead, think of it as working while running away from an army of invisible soldiers.
If you can get this right, the reward is the ability to take your organisation to the next orbit. If you don't get it right, you might as well start imagining what your career obituary reads like.
This crisis cannot be wasted. You must get it right. How?
Like I said at the outset, this is what we're discussing on the Slack Group. Sign up. Now. https://bit.ly/FFMCWFH
Wishing you all the best,
NS Ramnath
On behalf of Team Founding Fuel
From #WorkFromHome Slack Channel
Here are two stories from my colleagues Anmol Shrivastava and Sveta Basraon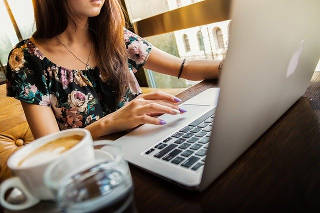 [Image by Pexels from Pixabay]
Anmol writes: While they are still figuring it out - given all of this is very sudden, they have stumbled on something that has been promising.
Every morning at 10:00 AM, they all join the Skype call with a cup of coffee or tea. And spend the first 30 mins talking general stuff as they sip their beverage together. Only at 10:30 AM does the work start.
It is quickly turning into a safe space for the team to bond, connect and share to deal with all that's going around - as people experience social isolation and anxiety around the future.
Sveta writes: On creating "space" to work, I have two stories on how dressing in your office/street clothes can help.
One is an anecdote I heard about a friend with a young child. She used to dress up, pick up her handbag, and say bye to the child—then sneak into her home office. The child thought mum had gone to office, and would leave her alone.
The second is my own experience with putting some boundaries between work and personal time: I pretty much spent the first year of WFH in my PJs. It felt like freedom! But by and by I realised I was staying indoors all the time, and becoming lazy with work and social engagements. I now make it a point to follow the same routine I did when I went to an office. Get ready and have breakfast before I sit at my desk. Somehow, it has brought discipline.
A curated reading list for WFH
MANAGING YOUR ORGANISATION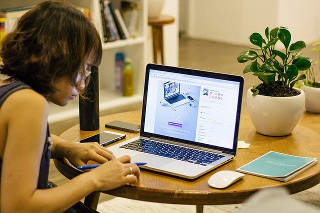 [Image by Free-Photos from Pixabay]
WSJ | Interesting scenarios on the future of work
Harvard Business School Working Knowledge | Thought leaders from Harvard discuss key issues around leadership, culture, remote working and more. "Collaboration that once exclusively took place across the conference-room table will increasingly take place across time zones, across geographies and across language boundaries"
McKinsey | 10 pieces of practical advice from McKinsey. Starts with 'take care of your people'. "CIOs who successfully guide their companies through the first wave can not only stabilize core business operations but also emerge with a reputation for effective leadership."
Darden Ideas to Action | Raises some questions that every business leader must ask today: "One of the greatest challenges is to balance an organization's economic concerns with the question of what is ethically the best course of action."
Quartz India | Indian perspective: "Managers will have to be trained to handle people differently in this new world of work. Policies will have to change. Take for example, what is the etiquette of conducting meetings online and who follows it up?"
Thrive | A smart summary of last year's Gartner report that's especially relevant for today: "We will seek work that challenges us and purpose that drives us. Our social graphs — which represent our relationships in online social networks — will encourage our contributions to social innovation."
Knowledge@Wharton | A 2013 piece from Wharton that's worth looking at: "Friedman says he often asks the executives he works with to identify the most important people in their lives, figure out what percentage of time they use each form of media to communicate with those people, and then answer this simple question: "Is that working for you?"
Google Docs | Handy tips from Tomé Duarte, Senior Engineering Manager, Web Summit
Google Docs | An exhaustive list of tips and tools
MANAGING YOURSELF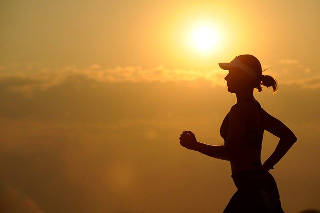 [Image by skeeze from Pixabay]
The New York Times | WFH doesn't mean you remain locked up in your home: "In the current state of anxiety, even short walks make a giant difference."
WSJ | Practical pointers to what comes in the way of your productivity: "All you have to do is figure out what you want to track—and then set up a system to capture and analyze that data. It's helpful to think of your metrics in two buckets: the data that measure the effort you're putting in, and the data that measure how that effort is paying off."
Vox | Unintended consequences of working from home: "The rapid implementation of social distancing is necessary to flatten the coronavirus curve and prevent the current pandemic from worsening. But just as the coronavirus fallout threatens to cause an economic recession, it's also going to cause what we might call a "social recession""
The Washington Post | Get inspired by Isaac Newton: "So if you're working or studying from home over the next few weeks, perhaps remember the example Newton set. Having time to muse and experiment in unstructured comfort proved life-changing for him"