[Photo by Tim Mossholder on Unsplash]
Good morning,
John Maynard Keynes responded thus to a man who complained Keynes changed his mind: "When the facts change, I change my mind—what do you do, sir?"
It's an admirable quality, but it could make others a bit baffled. The book Malicious Gossip by Khushwant Singh carries this interesting anecdote about Nani Palkhivala:
"I bring up Nani Palkhivala's name because it was the way he argued the case for a change to the Presidential form of government that brought me round to his point of view. I felt strongly that the only chance of a man of Palkhivala's calibre ever being inducted into the government would be by the unquestioned fiat of a President. He could never hope to win an election but he would certainly make a first-rate finance or law minister. Having converted me to his point of view, the same Nani Palkhivala is now arguing with equal persuasiveness that he was wrong and the people who support the Presidential form are wrongly motivated and authoritarian. 'When your house is on fire, you do not decide whether your bedroom should be converted into a study,' he says. The analogy does not convince me: when your house is on fire, you send for the fire brigade. And when you decide to repair damage done, you use material that is not as inflammable as beams and columns that have become dead wood. Nani's volte face on the issue baffles me. It is like a guru who after having converted people to the way of God turns an atheist."
In this issue
Ground report from Bengaluru
Working in the flow
How the mind works
Ground report from Bengaluru
An interesting thread on Twitter by Renjith Thomas got our attention yesterday. Thomas kicks it off with: "Today a friend and I set out on a mission to map the vacant commercial spaces in Koramangala, Bengaluru. Koramangala is the Manhattan of Bengaluru. This is where most tech start-ups like Flipkart took birth. We tagged 132 establishments as you see below."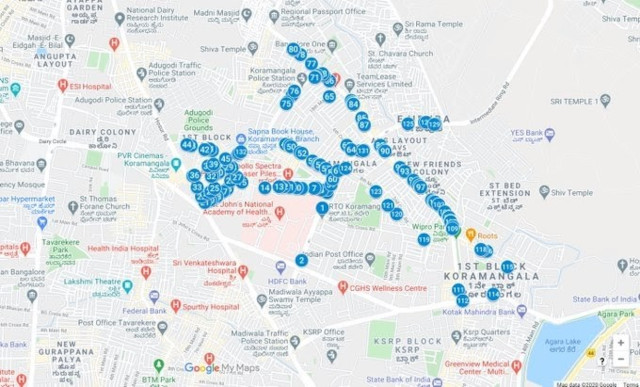 He goes on to describe Koramangala, the kind of people who live there, his affinity to the suburb and why what he is witnessing now is distressing.
"My friend Abhinand and I were living in Koramangala from the past 16 years. We've never seen such a distressing sight in the streets of Koramangala."
Just so you may get a sense of his report on Twitter, we're placing snippets here from his thread.
"The famous restaurants street of 5th and 6th block starting from Sukh Sagar with around 60-80 restaurants... Most of them shut. Whatever is open are mostly empty. Imagine the number of jobs and livelihoods lost."
"80 ft road is the worst hit. Almost every fourth building is vacant. It looks like a ghost town. Such a disheartening sight to see most of your neighbourhood shops closed forever."
"We've observed that many big builders haven't put a "TO-LET" board. For example, The Shopper's Stop next to Forum Mall is empty and they don't have a "TO-LET" board. Now extrapolate it to the entire city and country. Can anyone estimate the loss?"
Our Bengaluru-based colleagues corroborated his narrative. "This is true," they said.
If you have ground reports on what it looks like from where you are, please do share them with us. We're keen to listen and learn.
Dig Deeper
Working in the flow
Sriram Krishnan is an active angel investor in the US and India. Yesterday, he made public the contents of his conversation with Daniel Ek, founder and CEO of music streaming giant Spotify. There was this one question from Sriram about how Ek encourages people to call people when they are thinking about something. Just why does he do it? Because this is very different from calling for review meetings every once a while.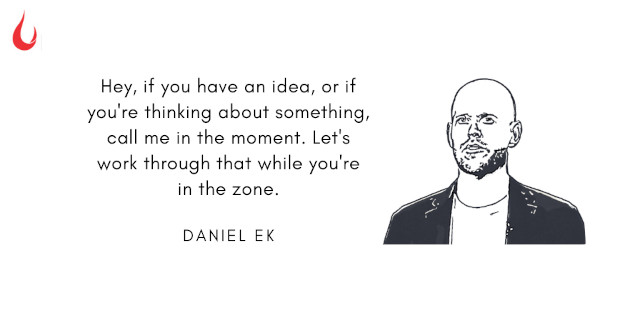 Ek's answer was interesting.
The gist is we all have our moments when we're the most inspired, right? Whether that's when we're driving our car, whether it's showering, or whether we're listening to something and we get an idea.
"For me, as I said, that often happens on my walks. I find those moments to be the most valuable ones. I will say, nine times out of ten nothing comes of them, because the idea turns out not to be that great. But that one time where it is great, it truly changes business.
"In the early days of the startup, when everyone sat next to each other and had all the context, when everyone could talk to everyone about any idea, the ideas were flowing.
"How do you get that vibe and retain it when you're a large company? I think you need to create a space where ideas can flourish and risks can be taken—where serendipity can take place. You have to remove all the barriers to this.
"I call people when I'm inspired by something and throw out lots of different ideas. Again, nine times out of ten what I say is completely worth shit. But every now and then, I come up with something that's super relevant for someone; something that changes how they look at an issue. This can lead to super interesting breakthroughs.
"Most of our large strategic breakthroughs have been exactly that: either because I came up with something or someone came up with something and bounced that idea off me in that moment."
The Q&A between Krishnan and Ek make for a compelling read.
Dig Deeper
How the mind works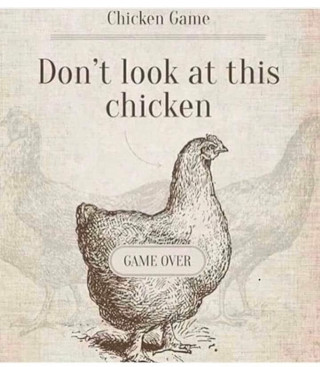 (Via WhatsApp)
Came across similar games that use psychological triggers? Tell us about it. Head to our Slack channel.
And if you missed previous editions of this newsletter, they're all archived here.
Bookmark Founding Fuel's special section on Thriving in Volatile Times. All our stories on how individuals and businesses are responding to the pandemic until now are posted there.
Warm regards,
Team Founding Fuel