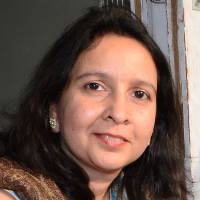 Sveta Basraon is Editor and Head of Operations at Founding Fuel. She is responsible for ensuring content meets global quality standards. She also liaisons with Founding Fuel's contributor network and is responsible for overseeing and ensuring that internal processes work smoothly.
A technology and business journalist, Sveta has worked at some of the best newsrooms in the country. She was part of the founding teams at CHIP and Forbes India. Her last assignment was as News Editor at Mint, India's most influential business newspaper. Before that, she put in a stint at The Times of India as well.
She graduated in History with Honours from Lady Shri Ram College, Delhi University and remains a history buff. Other interests include environment, culture, photography and science.
Sveta is currently based in Noida. She has lived and worked for many years in Mumbai as well. In her spare time, you can find her poring over a book, exploring Delhi, and shooting a multitude of bad pictures (not at the same time).