[Image by Gerd Altmann from Pixabay]
Good morning,
Since the time WhatsApp announced changes in its privacy policy, there is much debate in the public domain on how India must think about data. This is a theme that Vijay Kelkar and Ajay Shah have dwelt upon in their book In Service of the Republic, where they offer pointers on an Indian way to think about data.
They write: "Two useful principles to think about data release are,
If something can be obtained using the Right to Information (RTI) Act, it should be released preemptively. We should progressively expand the scope of items under 'duty to publish' of the RTI Act.
If a data set was created using public funding, it should be released into the public domain in machine-readable form, while taking care to mask identifying information that would harm the privacy of private persons."
They conclude the chapter on the theme by pointing out that "A great deal of data in India is of low quality. This includes data that is produced by government agencies and the official statistical system. All official data cannot be trusted." However, they say there are "coping mechanisms."
"Policy design can plan to discover prices through auctions, rather than assume that adequate information is available up front. There is a greater role for qualitative research, given the weaknesses of quantitative research.
"Every policymaker must kick off long-range improvements in measurement. The most valuable thing, for the Indian policy process, is sustained measurement, and not one-off measurement. When a phenomenon is measured, again and again, we develop the long-term time series, and the observation of many units and many geographical locations. These are the most useful data sets of the country.
"Government needs to release much more information in the public domain, particularly record-level anonymized micro data. What can be obtained through the RTI Act should be published. Data that is made using public money should always be released to the public. The private sector and the research community will do good things with data files, the only thing required of the government is to release the micro data."
In this issue
RCEP—India's catastrophic geopolitical decision
Home truths on the India Vs Australia test draw
How privacy used to be
Have a good day.
India's catastrophic geopolitical decision
Since the time policy makers made up their mind that India must exit the Regional Comprehensive Economic Partnership (RCEP) late last year, there has been consternation in many circles. The most recent thought leader to lambast the decision was Kishore Mahbubani, Distinguished Fellow at the Asia Research Institute and author of Has China Won?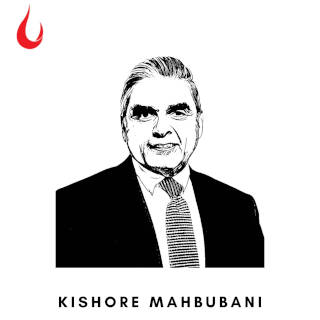 "India, too, will experience short-term 'creative destruction' if it joins the RCEP. However, short-term 'creative destruction' leads to long-term economic strength."
Bemoaning the decision in India Today magazine, he writes, "The most catastrophic geopolitical decision India has made in recent times was to stay out of the Regional Comprehensive Economic Partnership (RCEP), even though Indian officials had been involved in RCEP negotiations for over a decade. Why catastrophic?
"One of the biggest misunderstandings that many people, including many Indians, have about RCEP is that it is China-led. Indeed, if China had led it, it would have failed. Why? It is not a secret that many RCEP members, including Japan and South Korea, Vietnam and Australia, have great apprehensions about China. They wouldn't have joined a China-led RCEP.
"RCEP succeeded because ASEAN (Association of Southeast Asian Nations) led it. Indeed, RCEP happened only because ASEAN had already signed several FTAs (free trade agreements) with all five other RCEP partners (and India too). Under this great protective ASEAN umbrella, a miracle was pulled off: China, Japan and South Korea effectively ended up signing an FTA among the three of them. If these largest economies of East Asia had tried to negotiate a trilateral FTA among themselves, they would have failed. There would have been a lack of trust. But all three trusted ASEAN."
How does this decision look to other thought leaders?
Just before we took our annual break in December, we had conducted a Masterclass on The World in 2021. Our panellists raised this issue as significant from India's perspective. Frank-Jurgen Richter, founder and chairman of Horasis, placed on the table his views on how China looks at the US and the RCEP. "Everybody is saying, US is trying to isolate China. I would say the opposite—China is isolating America. Think about the new trade deal between ASEAN nations [or RCEP], with China as the epicentre. It's basically ASEAN countries plus China, plus Korea, Japan, Australia, and New Zealand—all Western countries, and nobody is asking for America."
India's exit minus a Plan B had Niranjan Rajadhyaksha, research director at IDFC Institute. all riled up. "If you're not going to be in the largest trade bloc in the world, then where are you going to be?" he asked.
Having said this, everyone agrees that there is still room for India to exit the hole and craft a new narrative. "For 1,800 out of the past 2,000 years," Mahbubani writes, "India and China were exclusive members of the G2, the two largest economies in the world. It can easily rejoin this club."
Dig deeper
Did we win, appa?
In a delightful personal account, Prithi Narayanan, wife of Ravichandran Ashwin shares what went on in their household and her own mind during the recent India Vs Australia test that ended in a draw.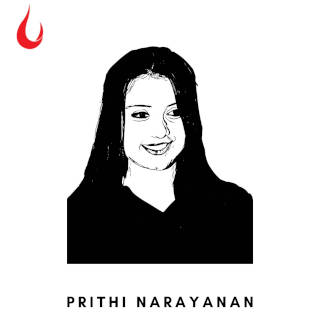 "We laughed, we cried, we laughed. We didn't know how to react."
"I would never forget the surreal moment when Ashwin walked into the room that evening. We laughed, we cried, we laughed. We didn't know how to react. And we howled. It wasn't an euphoric cry—that was after the Melbourne win in the second Test. That had a different feel. I had rarely seen him that light, that bouncy, that delirious. This was something different. We were howling. It was utter relief—a draining out of emotions from our system. We just had two minutes together; he had to get back to the physio and medical scans. He came back at 11 that night. Next morning, the daughters were surprised when we said it's time to go to a new city. 'Why, aren't you going to play today, match over?' Akhira asks. 'Did we win, appa?' the nosy one asked again."
Dig deeper
How privacy used to be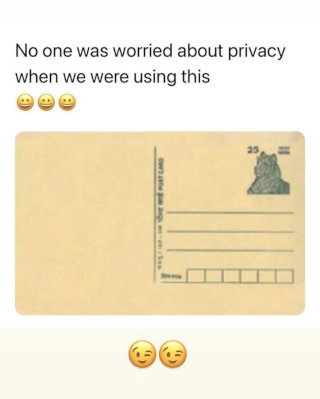 (Via WhatsApp)
Tell us what you think and find noteworthy. Head over to our our Slack channel.
And if you missed previous editions of this newsletter, they're all archived here.
Bookmark Founding Fuel's special section on Thriving in Volatile Times. All our stories on how individuals and businesses are responding to the pandemic until now are posted there.
Warm regards,
Team Founding Fuel
(Note: Founding Fuel may earn commissions for purchases made through the Amazon affiliate links in this article.)