[Image by Gerd Altmann from Pixabay]
Good morning,
In his bestselling book 18 Minutes that was published in 2011, Peter Bregman asks readers to reflect upon a question. "Who am I if you take away my work?" His take is most people haven't given it much thought. But there is something everyone can do about it.
"We can diversify...," he writes. "So that when one identity fails, the other ones keep you alive. If you lose your job but you identify passionately as a mother or a father, you'll be fine. If you have a strong religious identity or a view of yourself as an artist, you'll be fine. If you see yourself as an athlete, or even simply as a good, loyal friend, you'll be fine…
"Here's the thing though: it's not enough to see yourself in a certain way, you need to act on it. It won't help if you identify as a father but rarely spend time with your children. Or if religion is a big part of your identity and yet you rarely engage in religious activities.
"One obstacle is money. For many people, an obsession with work is really about the concern of having enough money to support themselves or their family. How can we work less and still survive?"
Interesting question that one. His take there is counter-intuitive.
"Having multiple identities will help you perform better in each one. Because you learn things as an athlete or a parent or a poet that will make you a better employee or leader or friend. So the more you invest yourself in multiple identities, the less likely you'll lose any one of them. Of course, if you do lose one, you'll be okay because you've got the others.
"If you still believe that doing nothing but work is a necessity to support your lifestyle, then it's worth looking at ways to reduce your lifestyle, so you don't kill yourself trying to maintain it…
"A good friend of mine lost her job about a year ago and I called at the time to see if I could do anything. My intention was to help her find a new job as soon as possible; I knew money was tight. I was pleasantly surprised though. She told me she had decided to postpone her job search for a few months. She was pregnant and wanted to focus on that for a while. Once she felt ready, she would look for work. She was too busy creating an identity as a mother to get caught up in her identity as a worker. Recently I received an email from her telling me she was back at work. 'I love the job,' she told me. 'It's a great balance to motherhood.'"
Have a good day.
In this issue
How to win through collaborations
US-China: A New Cold War
Explaining inefficiency
How to win through collaborations
In his latest essay, N Dayasindhu, co-founder and CEO of itihaasa Research and Digital, surveys the research landscape with a focus on collaborations. Universities, labs and industries have stepped on the gas on collaborations.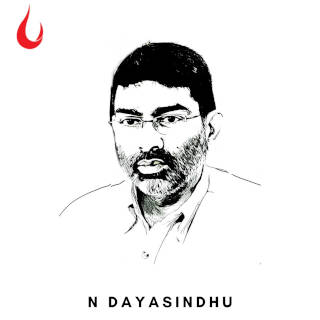 "There may not be one 'best-practice' model to improve effectiveness of international collaborations"
Dayasindhu writes, "today's science and technology thrive on collaborations. The Laser Interferometer Gravitational-Wave Observatory (LIGO) paper announcing the detection of gravitational waves had over a thousand authors including Indians. While LIGO is an extreme case of big science that had a billion-dollar budget, the trend of increased international collaboration in science is secular. An article in The Economist analysed more than 34 million research papers published between 1996 and 2015 in the Scopus database, and reported that the average number of authors per paper went up from 3.2 to 4.4 in this period."
India has done as well as other BRICS countries, and it has to choose its own path. He writes, "There may not be one 'best-practice' model to improve effectiveness of international collaborations. Indian universities and research labs will need to develop models for international collaboration that work best for them. A list of factors that facilitate and inhibit effective international collaboration in the Indian context will be useful to develop these collaboration models. For example, one research study identified that the 'centre-periphery' distinction where developing countries like India are still perceived as a peripheral nation in international research collaborations is an inhibiting factor."
The good news is policy makers are waking up.
Dig deeper
US-China: The New Cold War
The Cold War contemporary historians and public policy makers are familiar with is one that was waged between the US and the former Soviet Union. But after the Soviet Union dissolved, the US had a good run as the sole superpower. China has, however, nurtured its ambitions to emerge as a superpower for a long while. And to do that, it has not just built muscle, but sewed up alliances as well. All of this is on display now. How is the Biden administration in the US prepping? Jonathan Marcus, diplomatic analyst at BBC News, does a deep dive into this theme.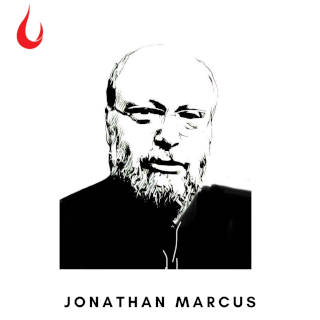 "Beijing rarely wastes an opportunity to point up the ills of the US system."
"There are no illusions in the Biden team. Ahead of the meeting Mr (Anthony) Blinken noted this was not a strategic dialogue and there was no intent at this point for a series of follow-on engagements," Marcus writes.
Dealing with the inexorable rise of China will not be easy, he warns, because the narrative has fundamentally altered from the time the Soviet Union was a superpower. This is because, "In the original Cold War, the Soviet Union and its allies were largely isolated from the world economy and subject to strict export controls. In stark contrast, China is a lynch-pin of the global economy, and its own economy is deeply integrated with that of the United States.
"While the original Cold War had an important technological dimension—primarily in weaponry and the space race—the new US-China rivalry involves the essential technologies that drive and will drive our societies in the future, such as artificial intelligence and 5G.
"The global context is also different. In the Cold War, the world was divided into two static camps, plus a significant non-aligned bloc (which was often seen by the West as favouring the Soviets). Today we have an essentially multi-polar world, but one in which the institutions of the liberal world order are under threat like never before. This gives China leverage in seeking to impose its own world view."
Dig deeper
Explaining inefficiency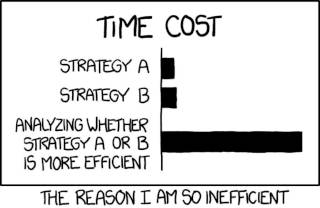 (Via Twitter)
Still curious?
Last November Founding Fuel organised a Masterclass with Frank-Jurgen Richter, founder and chairman, Horasis, Sundeep Waslekar, president, Strategic Foresight Group, Niranjan Rajadhyaksha, research director of IDFC Institute and G Venkat Raman, associate professor at the Indian Institute of Management, Indore and moderated by Founding Fuel's Indrajit Gupta to understand the big changes that 2020 ushered in, and what one can expect in 2021. Watch: Masterclass: The World in 2021
It's important for India to understand the Sino-US 'techonomic' rivalry in emerging technologies like AI, 5G, and IoT, and China's efforts to carve out a sphere of influence. So that it can tweak its own relationship with China, writes G Venkat Raman. Read: The US-China war for tech supremacy is splitting the world in two
Indian institutions tend to decay over time. The Indian Institute of Science seems to have defied this trend thanks to a strong commitment to certain core principles, writes Rishikesha T Krishnan, Director, and Professor of Strategy, IIM Bangalore. Read: India can build world-class universities. IISc shows how, with a few caveats
Tell us what you think and find noteworthy.
And if you missed previous editions of this newsletter, they're all archived here.
Bookmark Founding Fuel's special section on Thriving in Volatile Times. All our stories on how individuals and businesses are responding to the pandemic until now are posted there.
Warm regards,
Team Founding Fuel
(Note: Founding Fuel may earn commissions for purchases made through the Amazon affiliate links in this article.)