By Saawani Rajadhyaksha, Ipsita Bandyopadhyay and Anmol Shrivastava
What's the first thing you will do once the pandemic is over?
Earlier this month, Founding Fuel asked a diverse group of leaders from its community that question.
This edition of Ground Realities took that question to ordinary people from different walks of life. (Ground Realities is anchored by the team at Quipper Research, led by its co-founder Piyul Mukherjee. Founding Fuel's Anmol Shrivastava contributed to this edition.)
This is their wish list. Where thanking God, simple goals like getting a good night's sleep, an unspoken need to just get back to a familiar world (or never going back to the old ways!), and a burning ambition feature large.
The first thing I'll do once the pandemic is over…
I will somehow go back to my village by train and stay at least a month or two
Devendra Tiwary and Chandrashekhar Shetty, drivers in Mumbai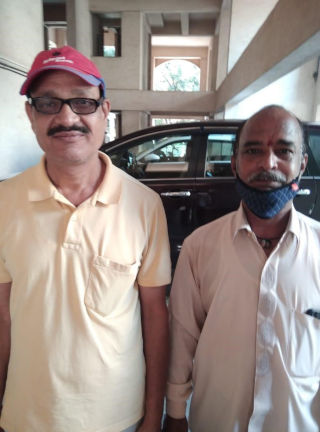 [Devendra Tiwary and Chandrashekhar Shetty]
"Long distance trains are no longer easy to get on. There are very few seats. Even unreserved seats need reservation during Covid. We don't know how to do online train booking. If we book Tatkaal it is a double whammy. Second class ticket is double the price at Rs 2,200 plus the tout takes Rs 800 more. How can we afford it? We have not gone back home in over two years. We know of people who went home when they lost their jobs after Corona and got locked down out there in the village. So we didn't even try to go," says Shetty.
"My family must do pooja at the temple of Rajarajeswhwari. It is near my village Karkala near Udupi," he adds. "We need to thank our Devi for coming out unscathed through Covid."
Tiwary also wants to go back home urgently.
"My parental home in Manapur village that is close to Varanasi needs urgent repairs," he says. "I was hoping to make a down payment for a room of my own in Mumbai. But that's now all postponed.
"If the pandemic is really over, trains in India will be back to normal. That is what I am really, really waiting for. And we can go home when we want without Tatkaal and touts. And for as long as we want!"
I will do my son's mundan ceremony
Chandan Upadhyay, a security guard in Mumbai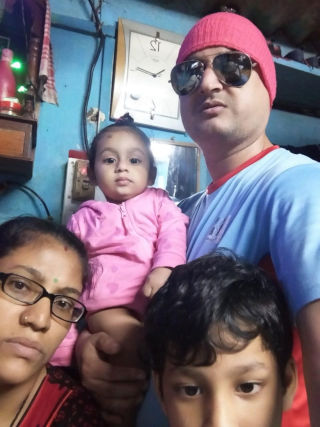 When my younger son was born in November 2019, he was taken to the ICU for two days. He survived that ordeal; after that we all survived the long lockdown. But when my sasur (father-in-law) passed away last year, none of us could even go to Gujarat where they lived. My wife could not even see her father's face for the last time.
Now, once the lockdown is really over, I shall go to my sasural (in-laws) for two days in Gujarat, then go to my village in Azamgarh, UP. My son's mundan ceremony will be at home at last. We will also do a Satyanarayan katha. This poojapath (prayer) is important. My son's life was at stake.
I will get a good, complete 8 hours of sleep
Balu Gade, a night watchman in Mumbai.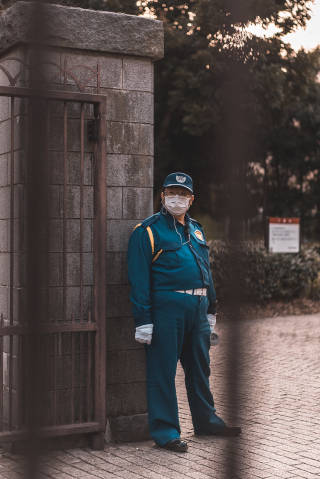 [From Unsplash. This is a representational photo.]
I work all night and sleep during the day. During this long lockdown, my children have been home the entire day and there is continuous cacophony. My house is only one room, so they have nowhere else to go. With schools closed, they have nothing to do the whole day and they play right next to my cot.
I am just waiting for the pandemic to get over so that my kids can go back to school and I can finally sleep well.
I will do SO many things!
Dishari Banerjee, Age 11, a student who lives in Kolkata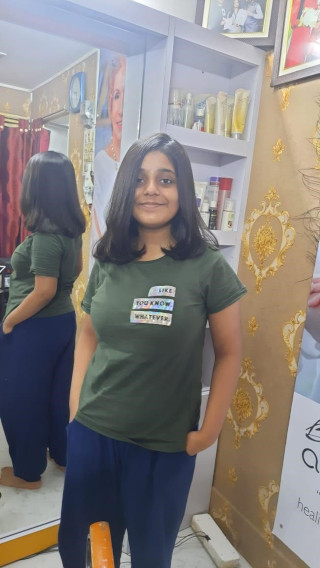 The pandemic let me learn a lot of new things but someday when it's over, I want to do so many things. First, I want to go to my favourite eatery and eat my favourite food. During the pandemic I've missed my grandparents and cousins a lot and I am always planning to visit them, so that's another wish. Then a movie in theatres with popcorn and coke. I've been missing my friends so much, so I also want to arrange a sleepover with them.
Nothing really. In fact, I am quite happy being by myself
Nissim Bhalwankar, age 15, a student who lives in Mumbai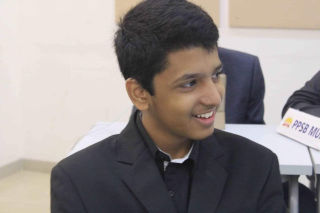 Before the pandemic, I used to spend 8 hours in school and in the evenings, I had to participate in social obligations. It was mostly meeting friends or events that my family forced me to go to. Now, I have the perfect excuse to stay at home.
Once restrictions started easing up, my school called for in-person classes. I go to an IB school and there are only eight people in my class. I'm able to stay socially distanced while I am there.
But what I have gained is an entire community of online people. Since I no longer have any offline social obligations, I get to spend time alone doing the things that make me happy. I have spent the past two years learning how to create music entirely through my online bubble. I don't think my music is good enough to publish yet, but the people that I have gotten acquainted with constantly give me feedback and help me make it better.
One such person is my friend's cousin, someone I have never met and actually, I have no desire to meet him in person. But we get together online and bond over our mutual love of music and that is very fulfilling for me.
I will take my parents on a trip
Yogesh Zade, runs a tea stall near Khutala village, Chandrapur, Maharashtra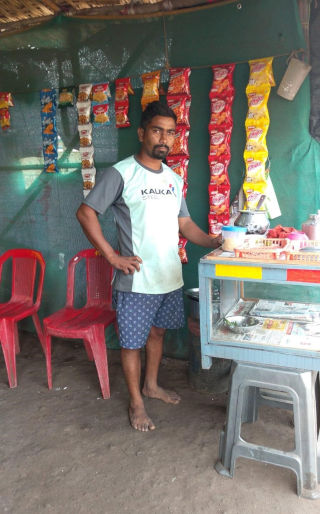 Aai (mother) and I run a shop by the highway selling tea, biscuits, chips, and bread pakoda. While Covid seems to be over by and large in Chandrapur, people are still not comfortable eating from roadside vendors. My business is still down by 50%.
I hope to see all my customers back soon.
This will allow me to take my parents for a trip (most likely the Shirdi shrine) and buy new items for my home.
We will buy a new machine, grow our business
Dayanand Nikam, a farmer in Satara district, Maharashtra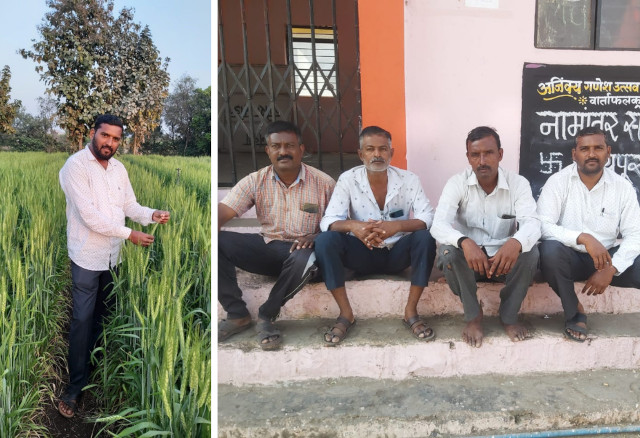 [Dayanand Nikam (left) and his farmer friends]
During the first lockdown in 2020, farmers in Maharashtra's Satara district came together to start a direct farm-to-home model. This was to combat the loss of income from produce rotting in fields due to the collapse of labour and supply chains. Once they started delivering produce right at the door steps of residents, their incomes rose by 40%.
In April 2020, Founding Fuel covered their story, which garnered national attention.
The Satara model continued till July 2020, when the fluctuation in prices made transportation economically untenable for the farmers. Their existential challenges continue and they are now at work plotting their next innovation to address it.
"Over the past few weeks, my farmer group and I have been planning a new initiative," says Dayanand Nikam. "We want to grow groundnut and extract oil from it. As Covid recedes, we believe restaurants and other outlets will open up and the demand for oil will increase. We will sell oil to them.
"For this, we have to buy new machines. Which requires careful research on the output of the machine, its quality, durability and cost. We will have to visit various districts such as Kolhapur or Osmanabad to study the machines and identify what to buy collectively.
"Satara was heavily hit by Covid and my friends are not comfortable with travelling to other districts yet. I am waiting for my fellow farmers to begin travelling again—so that we can buy the machines and pursue this dream together."