[Image by HeungSoon from Pixabay]
Good morning,
A story in the Zen classic, Zen Flesh, Zen Bones, goes like this:
"When one goes to Obaku temple in Kyoto one sees carved over the gate the words 'The First principle'. The letters are unusually large, and those who appreciate calligraphy always admire them as being a masterpiece. They were drawn by Kosen two hundred years ago. When the master drew them he did so on paper, from which workmen made the larger carving in wood. As Kosen sketched the letters a bold pupil was with him who had made several gallons of ink for the calligraphy and who never failed to criticize his master's work.
"'That is not good,' he told Kosen after the first effort. 'How is that one?' 'Poor. Worse than before,' pronounced the pupil. Kosen patiently wrote one sheet after another until eighty-four First Principles had accumulated, still without the approval of the pupil. Then, when the young man stepped outside for a few moments, Kosen thought: 'Now is my chance to escape his keen eye,' and he wrote hurriedly, with a mind free from distraction: 'The First principle.' 'A masterpiece,' pronounced the pupil."
It highlights something deep about human psychology as well as the very process of creativity. Often, we give our best when we silence the inner critic, who is never satisfied. The monk's perfect rendition of The First Principle occurs when the critic is away, when his mind is free from all the distractions.
But the story also raises another question. Is Kosen's masterpiece a result of all the work he did that didn't measure up for his bold pupil? Is it a result of 1,000-hours of deliberate practice?
It's worth thinking about.
In this issue
Is there a tech bubble?
The Frost-Biden Tapes
How not to secure your system
Have a great day!
Note: Founding Fuel earns commissions for purchases made through the Amazon links in this article.
Is there a tech bubble?
The dominant narrative around the rise and rise of tech stocks—from Apple to Google, from Facebook to Tesla—is that the pandemic has fundamentally accelerated the adoption of digital, and the stock market reflects the underlying growth in demand for products these companies make, along with other factors such as network effects, investments in data and AI, and so on.
In South China Morning Post, Andy Xie, an independent economist, argues that we are staring at a big tech bubble, funded by central banks.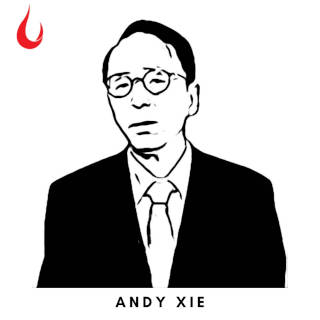 "Central banks have probably made the biggest mistake of their lives. When this bubble pops, their reputation may never recover."
Here's an extract from his column.
"China is an economy that overinvests, while the US overconsumes: a marriage of convenience allowed these two one-legged individuals to lean on each other and keep their balance. But as they lean away from each other now, they are bound to stumble.
"Normalcy could return when they balance their economies. However, neither has been doing that so far.
"A slower global economy would have a big impact on the tech sector. This is because the sector is driven by consumption, and will be affected by income growth or lack thereof. Already, demand for mobile phones is shifting from the high end towards the lower end."
Xie says the IT goods market is becoming more like the white goods market with low growth and declining margins, and when investors realise this, the bubble will burst.
Dig Deeper
The Frost-Biden Tapes
Earlier this year in September, we had bookmarked an announcement Introducing the Frost Tapes. The precursor to it sounded too good to be true.
"The Frost Tapes takes you on a deep dive into the archives of legendary British television host David Frost, who interviewed some of the most compelling, controversial, and confounding figures in American life during the sixties and seventies—a time when America grappled with issues that are hugely relevant today. Most of those tapes have been lost for a generation. Until now."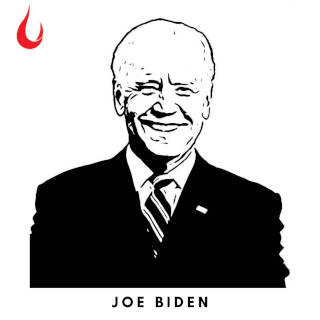 "Being a senator is nothing like being the President."
There was no way we were not going to tune in and listen to these conversations. The British journalist's more public coups include a series of conversations with American president Richard Nixon in which he admitted to his role in the Watergate Scandal. Soon after he admitted to his role in the scandal to Frost, Nixon resigned.
What stayed unnoticed was in 1987, Frost had interviewed a 45-year-old Joe Biden during his first bid for the presidency. Soon after this interview was recorded, Biden withdrew from the race and the interview was never aired. One master-copy remained in Frost's archives, and his son placed the archives in the public domain last month. One of the first things we did was listen to the Frost-Biden interview where a much younger Biden speaks about his upbringing and what it may take to be the president, among other things.
Dig Deeper
How not to secure your system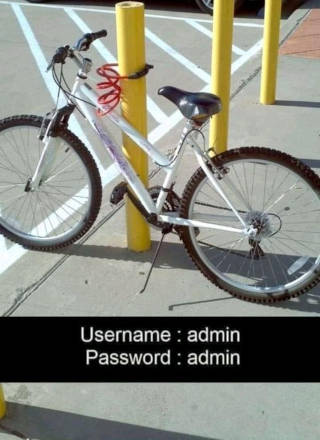 (Via WhatsApp)
Tell us what you think and find noteworthy. Head over to our our Slack channel.
And if you missed previous editions of this newsletter, they're all archived here.
Bookmark Founding Fuel's special section on Thriving in Volatile Times. All our stories on how individuals and businesses are responding to the pandemic until now are posted there.
Warm regards,
Team Founding Fuel