[Image by Gordon Johnson from Pixabay]
Good morning,
Why do people morph into different avatars altogether when then get on social media? A pointer emerges from the pages of Everybody Lies: What the Internet Can Really Tell Us About Who We Really Are by Seth Stephens-Davidowitz.
"While it is true that people's friends on Facebook are more likely than not to share their political views, a team of data scientists—Eytan Bakshy, Solomon Messing, and Lada Adamic—have found that a surprising amount of the information people get on Facebook comes from people with opposing views. How can this be? Don't our friends tend to share our political views? Indeed, they do.
"But there is one crucial reason that Facebook may lead to a more diverse political discussion than offline socializing. People, on average, have substantially more friends on Facebook than they do offline. And these weak ties facilitated by Facebook are more likely to be people with opposite political views.
"In other words, Facebook exposes us to weak social connections—the high school acquaintance, the crazy third cousin, the friend of the friend of the friend you sort of, kind of, maybe know. These are people you might never go bowling with or to a barbecue with. You might not invite them over to a dinner party. But you do Facebook friend them. And you do see their links to articles with views you might have never otherwise considered.
"In sum, the internet actually brings people of different political views together. The average liberal may spend her morning with her liberal husband and liberal kids; her afternoon with her liberal coworkers; her commute surrounded by liberal bumper stickers; her evening with her liberal yoga classmates. When she comes home and peruses a few conservative comments on cnn.com or gets a Facebook link from her Republican high school acquaintance, this may be her highest conservative exposure of the day."
This ties in with our observations as well. Do think about it and have a great day.
In this issue
Beat the blues with Rock 'n Roll
IP in the age of Covid
Christmas this year
(Note: Founding Fuel may earn commissions for purchases made through the Amazon links in this article.)
FF Exclusive | Beat the blues with Rock 'n Roll
In a truly magical finale to Season 2 of Talkin' 'Bout My Generation, the Founding Fuel show that explores contemporary themes through intergenerational conversations, father and son duo Josy and Shlok Paul—with Shlok's mother Marie Paul joining them with songs from Pachmarhi in Madhya Pradesh—took us through their life's musical journey.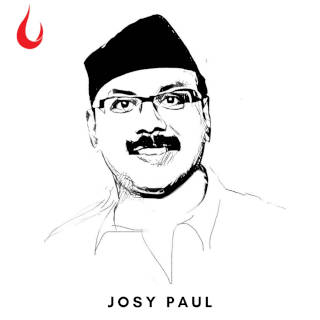 "I believe the only way to fight our Covid blues is with our inner rock and roll."
A synopsis cannot do justice to this episode, nor can this intro. It cannot recreate the atmosphere—the feel of jamming with friends of an evening—that the Pauls created. Nevertheless, here's a small extract from our synopsis. We urge you to watch the video and join in with your own songs.
Josy, chairman of BBDO, recollected, "the first album I bought with my first salary—Pink Floyd's The Dark Side of the Moon. The album cover was fascinating. The spectrum of rainbow colours emerging from the central prism, it just blew my mind. That album made me look at the world of visuals. Music was no longer sound. It was the things you saw in your head. And I let that play with me."
Here's a recipe from Josy.
"Before every big presentation, including this one, I psych myself with three songs that I play one after the other. It's like a mantra mix
Shine On You Crazy Diamond, by Pink Flyod
Scarborough Fair, by Simon and Garfunkel
Mountain Hare Krishna, by Krishna Das
This combination is lethal. I storm into sessions with so much excited energy."
There's a lot more.
Dig Deeper
IP in the age of Covid
The first shots of the vaccine against Covid-19 are being administered. The race to create one has been unparalleled in contemporary history—and rightly so. But a debate has broken out. Few people may perhaps have anticipated this. The New York Times opines on a "proposal, put forward by India and South Africa in October, calls on the W.T.O. to exempt member countries from enforcing some patents, trade secrets or pharmaceutical monopolies under the organization's agreement on trade-related intellectual property rights, known as TRIPs."
"The idea was immediately opposed by the United States, the European Union, Britain, Norway, Switzerland, Japan, Canada, Australia and Brazil," NYT writes.
The editorial board of The Wall Street Journal had last month argued that India and South Africa's proposals "is theft, not sharing. Vitiating patents will stifle innovation and make it harder to end this pandemic and the next one."
The Journal's argument is one that we find difficult to buy into. Because as the NYT rightly points out, the three vaccines that have gone into production have been funded by taxpayers across the world, generous grants from institutions, and commitments to purchase from countries—including India.
Dig Deeper
Christmas this year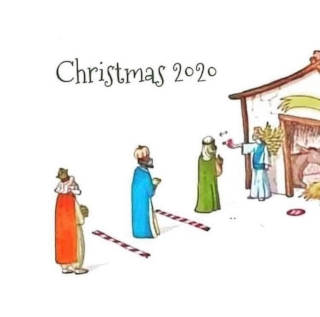 (via WhatsApp)
Tell us what you think and find noteworthy. Head over to our our Slack channel.
And if you missed previous editions of this newsletter, they're all archived here.
Bookmark Founding Fuel's special section on Thriving in Volatile Times. All our stories on how individuals and businesses are responding to the pandemic until now are posted there.
Warm regards,
Team Founding Fuel