[Photo by Ben White on Unsplash]
Good morning,
All of us got on our Monday morning team call and first spent a few minutes exchanging notes about how things are with each of us. Turned out, most people were troubled by the news because everything sounds grim. How is anybody to stay sane and focused at times like these? Some pragmatic pieces of advice were exchanged and one of it included a pointer to a passage from Focus: The Hidden Driver of Excellence by Daniel Goleman
"The dividing line between fruitless rumination and productive reflection lies in whether or not we come up with some tentative solution or insight and then we can let those distressing thoughts go—or, if, on the other hand, we just keep obsessing over the same loop of worry.
"The more our focus gets disrupted, the worse we do. For instance, a test of how much college athletes are prone to having their concentration disrupted by anxiety correlates significantly with how well or poorly they will perform in the upcoming season…"
"Since focus demands we tune out our emotional distractions, our neural wiring for selective attention includes that for inhibiting emotion. That means those who focus best are relatively immune to emotional turbulence, more able to stay unflappable in a crisis and to keep on an even keel despite life's emotional waves."
Failure to drop one's focus and move to others can, for example, leave the mind lost in repeating loops of chronic anxiety. At clinical extremes it means being lost in helplessness, and self-pity in depression; or panic and catastrophizing and anxiety disorders; or countless repetitions of ritualistic thoughts or acts (touch the door fifty times before leaving) in obsessive-compulsive disorder. The power to disengage our attention from one thing and move it to another is essential to well-being.
The stronger our selective attention, the more powerfully we can stay absorbed in what we've chosen to do: get swept away by a moving scene in a film or find a powerful poetry passage exhilarating. Strong focus lets people lose themselves in YouTube or their homework to the point of being oblivious to whatever tumult might be nearby—or their parents calling them to come eat dinner.
Stay safe and have a good day!
In this issue
How the American airline industry used data to make flights safer
These are the best years of my life
What a year can do
How the American airline industry used data to make flights safer
As the second wave of coronavirus spreads across the country, there are some worrying questions about the deaths it has caused. Some countries have been getting a sense of the real fatality of coronavirus by looking at the additional deaths this year compared to last year. In India, we can't do it because it takes two to three years to get official deaths data; and even there with huge gaps. But, collecting, sharing, analysing data is key to solving tough problems. WSJ has a detailed case study on how industry insiders came together to improve safety. The result: No commercial airline in the US has had a fatal crash since 2009.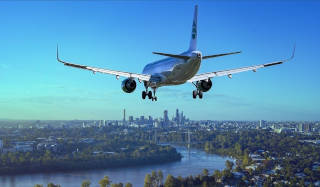 Here's an extract from the story: "Safety experts... expanded data sharing by combining detailed written reports from pilots with radar information from air-traffic control and other data. This entailed analyzing information from tens of millions of flights and many more radar tracks, spanning multiple years.
"As this follow-up initiative launched, 'there was a high degree of scepticism that it would ever succeed,' says Hassan Shahidi, president and chief executive of the Flight Safety Foundation, a global, nonprofit advocacy group. He was previously at Mitre Corp., which oversees the storehouse of voluntary safety information submitted by airlines and their employees. The common refrain from both industry and labour, Mr. Shahidi recalled, was 'we will give you 24 months.' By then, 'we need to have a few examples of actually identifying and mitigating risks.'
"Soon enough, the stepped-up data analysis prompted changes to questionable flight paths that sometimes brought jetliners dangerously close to hilltops on approaches to Oakland, Calif. The result was new approach procedures and more accurate topographical data loaded into the collision-warning systems on planes.
"All told, the FAA has established a total of 10 separate, voluntary reporting or data-sharing programs, covering everyone from airport workers to FAA engineers to technicians who maintain the agency's traffic-control equipment. Voluntary changes adopted in the US include, among other things, more extensive pilot training to understand warning signs when flight-control computers are set improperly or when airplanes are approaching an incorrect runway, how to adjust engine settings to prevent internal ice buildup and using cockpit radars more effectively to avoid turbulence in clear weather. Over the years, airlines also have refined data systems to help spot troublesome engine reliability trends earlier and alleviate hazards posed by pilot fatigue."
Dig deeper
These are the best years of my life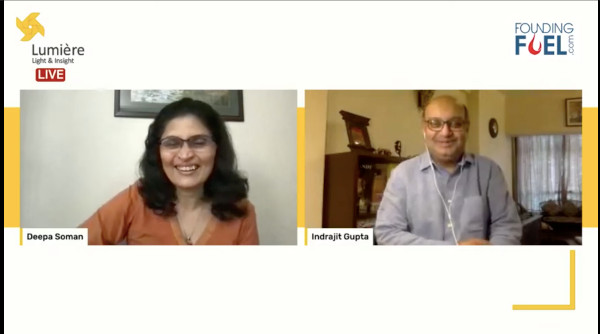 Last week, our co-founder Indrajit Gupta (IG to all who know him) was invited to share his learnings from the road by Deepa Soman, MD of Lumiere Business Solutions, a research and consulting firm based in Mumbai. The Q&A between them was part of a series of conversations Lumiere hosts every Monday.
In spite of knowing IG well, listening to him speak compelled all of us on the team to pause a while and think about our own narratives as well.
Soman started by asking IG if his path into journalism was a planned one. Turns out, it wasn't. He grew up in Kolkata and The Telegraph that had launched in the city then left an impression on his mind in a city dominated by The Statesman. But he was working off the assumption that he wanted to build a career in Human Resources. That is how he landed in Mumbai for an admission interview at the Tata Institute of Social Studies (TISS). One of the interviewers there asked him if he had considered a career in journalism. He hadn't. Neither did it dawn on a young IG that he ought to. It wouldn't be until much later after he did his MBA and put in a stint at the ad agency JWT that he took the plunge into journalism and joined Business Standard. Journalism was serendipity.
IG went on to talk about how "That was baptism by fire," because it was a small team pitted against the might of The Economic Times. But he had chosen to go there because it had firebrand editors such as Tony Joseph and Prosenjit Datta whom he was reporting to. With the benefit of hindsight, it stood him in good stead in the longer run because "We had small teams working collaboratively and in a very agile way."
He then spoke about other learnings from his career, people such as Sumantra Ghoshal and CK Prahalad whom he got to interact with and what impression they left on him; why did he choose to move out of the mainstream media to start work on Founding Fuel; and his understanding of how entreprepreneurs learn. "There is something magical about how entrepreneurs learn. It seems messy and chaotic from the outside, but there is a method in that madness."
Soman then pressed him to describe his learnings on the Founding Fuel journey until now—what shape will this entity take? IG spoke in much detail about the pivot inside Founding Fuel even as the lockdown was being imposed last year. "It was the most productive year in our existence." And went on to talk about the future he imagines.
May we urge you to listen to the full conversation? The 45 minutes invested here will compel introspection and holds pointers on why life isn't necessarily linear.
Dig deeper
Still Curious?
Why do we get distracted and what can we do about it? A learning session on how to get your jobs done and lead a life that's true to your values. Watch: Being indistractable: Masterclass with Nir Eyal
Nir Eyal wrote the definitive book on how to design tech products that will get people hooked. His latest book Indistractable has advice on how to avoid digital distractions and hold our own in this war for our attention. Some insights from the book. Read: Becoming indistractable
If enlightened self-interest alone won't force OEMs to invest in safety, the relentless march of new technologies may eventually force them to join the search for new ways to tackle the growing customer concerns, writes Indrajit Gupta. Read: The tech route to safety
What a year can do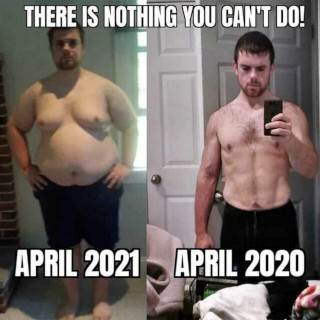 (Via WhatsApp)
Tell us what you think and find noteworthy.
And if you missed previous editions of this newsletter, they're all archived here.
Bookmark Founding Fuel's special section on Thriving in Volatile Times. All our stories on how individuals and businesses are responding to the pandemic until now are posted there.
Warm regards,
Team Founding Fuel
(Note: Founding Fuel may earn commissions for purchases made through the Amazon affiliate links in this article.)