[Photo by Satyajeet Mazumdar on Unsplash]
Good morning,
The subtitle of Foolproof, a book by The Wall Street Journal's chief economic commentator Greg Ip, reads Why Safety Can Be Dangerous and How Danger Makes Us Safe. It might seem like a hugely inappropriate thing to highlight right now, when safety is safe, and danger is dangerous.
However, please take a moment to read what he writes.
"I once took a curve on a snowy road too quickly because I thought my rental car's front-wheel drive (at the time a relatively novel feature) would provide better traction than the rear-wheel drive I was used to. I ended up in a snowbank, luckily with just my pride damaged. Conversely, if I notice that one of my children hasn't done up his or her seat belt, I slow down. In the first instance, I cursed myself for letting the sense of safety cause me to take more chances. In the second, I am proud of my added caution. Yet these two instincts are mirror images of each other.
"This isn't to say we have a false sense of security, because it isn't false: these things really do make us safer—all else being equal. However, all else is often not equal. As our environment becomes more complex, so do our interactions and the potential for unintended consequences and catastrophe.
"The history of technology is replete with cautionary tales of excessive confidence in safety. The Titanic's crew sailed at top speed through ice-infested waters believing their ship to be unsinkable. The crew didn't acquire such hubris solely because of their ship's special safeguards against sinking; it was a product of their times. The ship's captain had, some years earlier, said he could not imagine what conditions would sink a modern ship. This wasn't based solely on his imagination. There had previously been no obvious instance of a similar ship sinking because of such a collision.
"The Titanic has its modern analogs. The Deepwater Horizon had one of the best safety records in BP's fleet of drilling rigs; indeed, some of the company's executives were on it one night in April 2010 to learn more about that record. The rig's safety record turned out to owe more to luck than to BP's culture; that night, its luck ran out. It was destroyed by an explosion, killing eleven and triggering one of the worst oil spills in history…
"Even when we reduce risks to ourselves, that behaviour may put others at risk. One study of cars equipped with antilock brakes found they were involved in fewer front-end collisions but more rear-end collisions, apparently because drivers were braking harder. It is difficult for anyone to model in their mind how their actions affect anyone else's. Nor is it necessarily their responsibility. When fire threatens suburban homes in Texas or California, the forest managers' immediate duty is to protect the lives at stake. Yet in suppressing such fires, they encourage people to live near the brushland and allow forests to grow denser, which provides the fuel for even bigger fires."
Ip's book is replete with such examples, but there is an important lesson for us right now. Be careful, even if you are vaccinated.
In this issue
Is Mumbai turning around?
A call to compassion
The problem with Mark Zuckerberg
Have a good day.
Is Mumbai turning around?
Even amidst morbid stories about how the pandemic is taking its toll on India, a sliver of hope got our attention the other day when Srinivasan Jain of NDTV interviewed Iqbal Singh Chahal, municipal commissioner of BMC, the body that runs Mumbai city. That was the day reports emerged that daily cases in Mumbai have fallen by 60% over the last two weeks. Just what are the authorities doing to get the city on its feet?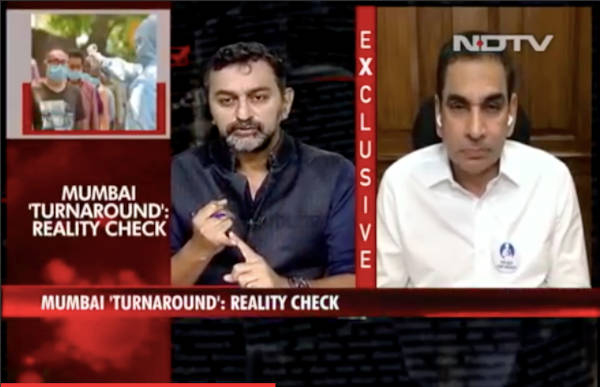 Chahal made some interesting comments that had our attention.
We are 78 days into the second wave. Mortality rate at the moment is 0.4% currently with average deaths between 60-70 per day. What is significant, however, is that the positivity rate has declined from 30% to 12%. To get here, the BMC had to do a few things.
Earlier on, thousands of calls would jam the single control room. This central command-and-control model was demolished and 24 seperate ward war rooms were created for each ward of the BMC. All of it is now manned 24/7 with doctors, support staff, ambulances and other resources. This included getting interns from medical colleges. That, he said, was what changed the game. Otherwise, the resources were just not there.
Once it was decentralised, those monitoring the dashboards could see who needed help, visit them, assess their condition, and report if they must be moved to a hospital. And if they had to be moved, the ambulance that accompanied them would do that. So, the patient would not have to call the hospital. And so, people were not calling any central room.
There are other factors as well at work that are attempting to arrest the virus. The jumbo hospitals on the ground are being thought up as greenfield entities. They are not being thought of as just Covid care centres, but full-fledged public health care centres. This has allowed the city to add 9,000 hospital beds at identified locations.
The state apparatus made appeals to people from the defense forces and paramilitary services as well to come in. Every hand counts.
Even as door-to-door awareness drives are being conducted, policies such as 'No Mask-No Entry' were implemented. And for those who did not comply, a fine was imposed.
But it's still early days to claim victory. The experiment is being watched with much interest and everyone has their fingers crossed.
Dig deeper
A call to compassion
Yesterday, we came across a thoughtful letter penned by Deepak Shenoy, CEO of Capitalmind.in to investors. It starts out with him talking about going through old personal papers that date back to 1977 "in an effort to finally clear out a box of papers that we had kept since my father passed away more than 20 years ago. It took me a few hours, and through all the emotions, I read through how my Dad had invested and saved his money. Our correspondence with the bank he worked for after his passing on, how it all panned out and so on."
He goes on to share his personal story that most children of the seventies would be familiar with. About how the generation that preceded them had to struggle against the odds to create safety nets for the family. Having done that, Shenoy fast forwards to the present and his tryst with Covid.
"I had a battle with Covid-19 myself last month, and luckily, I've lived to tell the tale, and even more luckily there wasn't that much of a tale to tell. But the one thing that I learnt during the two week quarantine was: how nice it is to just sleep. Having been a workaholic for over two decades, I've just rediscovered what it means to get enough rest—and now I'm sold.
"Markets too look better if you can sleep. The last year has been remarkable—and no one could have slept through it, but if they did, they'd see the Nifty up 70% between March 2020 and March 2021. Even the calendar year 2020, which you would think was terrible, was still a 15% positive return!"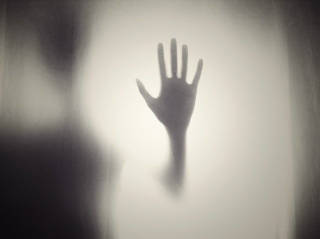 [Image by Free-Photos from Pixabay]
It is evident that Shenoy spent much time introspecting on his path to recovery. "Things will change. Lockdowns are upon us again, and to be honest, the reality is this: Most of you who read this will not be affected financially by lockdowns. We're the top 1% in economic terms, in this country, and have enough safety nets to survive. Our country, though, will need a lot more help from us because the other 99% will be disproportionately impacted.
"Life will have to find a way. But it may need us to participate in that recovery. The kids of the lower economic strata that have fallen behind a year now because of flaky internet connections and lack of laptop/power. The small restaurants and shops that might have closed forever. The aged who had been surviving on some odd jobs earlier.
"When an old person struggles to cross the street, we stop to help—but only because we can see them. In lockdowns, we can't. So we might just have to look harder. In this context, we might need to be more awake."
His note struck a chord with us.
Dig deeper
Still curious?
Far from bringing in new business, the wholescale suspension of labour laws by some states poses a real danger of unleashing mistrust among factory workers. For the move is fair neither to workers nor to employers, writes K Ramkumar. Read: Suspending labour laws means paving a road to nowhere
It was not without reason that Abdul Kalam was called the 'people's president'. He had a moral compass that pointed True North, writes Charles Assisi. Read why he continues to matter
Is the moral crisis at Facebook because of its business model, its culture, or something deeper? N S Ramnath explores. Read the story.
The problem with Mark Zuckerberg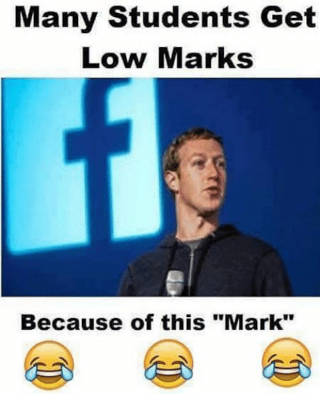 (Via WhatsApp)
Tell us what you think and find noteworthy.
And if you missed previous editions of this newsletter, they're all archived here.
Bookmark Founding Fuel's special section on Thriving in Volatile Times. All our stories on how individuals and businesses are responding to the pandemic until now are posted there.
Warm regards,
Team Founding Fuel
(Note: Founding Fuel may earn commissions for purchases made through the Amazon affiliate links in this article.)