[Photo by Glenn Carstens-Peters on Unsplash]
Good morning,
How to stay sane when there is so much distress around? A colleague suggested yesterday that motivational talks are sedatives at best. What works for him, he said, is to keep the mind engaged for a while with something that will yield outcomes in the longer term. "Such as writing," he suggested. Talking about that, Stephen King's lovely book On Writing came to mind and we plucked some advice out of it. It is profound and funny at once!
"One of the really bad things you can do to your writing is to dress up the vocabulary, looking for long words because you're maybe a little bit ashamed of your short ones. This is like dressing up a household pet in evening clothes. The pet is embarrassed and the person who committed this act of premeditated cuteness should be even more embarrassed. Make yourself a solemn promise right now that you'll never use 'emolument' when you mean 'tip' and you'll never say John stopped long enough to perform an act of excretion when you mean John stopped long enough to take a shit. If you believe 'take a shit' would be considered offensive or inappropriate by your audience, feel free to say John stopped long enough to move his bowels (or perhaps John stopped long enough to 'push'). I'm not trying to get you to talk dirty, only plain and direct. Remember that the basic rule of vocabulary is use the first word that comes to your mind, if it is appropriate and colourful. If you hesitate and cogitate, you will come up with another word—of course you will, there's always another word—but it probably won't be as good as your first one, or as close to what you really mean.
"This business of meaning is a very big deal. If you doubt it, think of all the times you've heard someone say 'I just can't describe it' or 'That isn't what I mean.' Think of all the times you've said those things yourself, usually in a tone of mild or serious frustration. The word is only a representation of the meaning; even at its best, writing almost always falls short of full meaning. Given that, why in God's name would you want to make things worse by choosing a word which is only cousin to the one you really wanted to use?
"And do feel free to take appropriateness into account; as George Carlin once observed, in some company it's perfectly all right to prick your finger, but very bad form to finger your prick."
Let us know what you are engaged with now. Stay safe and have a good day!
In this issue
The (im)morality of patents
Pointers from Shahid Jameel
(Poem) All you who sleep tonight
Pointers from Shahid Jameel
When Shahid Jameel talks, people listen. That is because he is one of the most acclaimed virologists globally. So, when Bobby Ghosh of Bloomberg got him to answer some questions, we latched on to every word. He shared the learnings that stand out for him.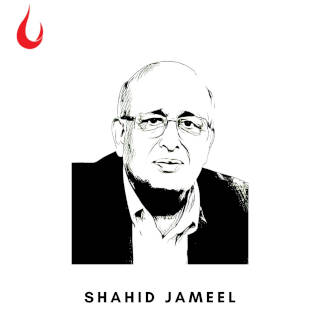 "With infectious diseases, if anyone, anywhere, is left unprotected, then no one anywhere is protected."
"Lesson number one: Masks have to be a permanent feature of your attire, at least for the next year, maybe year-and-a-half, two years. There's too much focus on this variant or that variant, but don't forget that every variant can be stopped by a good mask.
"Second, get vaccinated. Don't worry about whether the efficacy of the vaccine is 60%, 70% or 90%. Get whatever vaccine is easily available.
"The third lesson has to do with public policy, with international health policy: The world needs to decentralize vaccine production. It can't depend on just three or four countries to make vaccines for everyone…
"And the final lesson: Don't be in a reactive mode, but plan for the future. That means addressing the core reasons why this virus jumped into humans and spread. And the answer lies in what we are doing to our environment. All of these viruses are coming from wild animals. We are destroying animal habitats and bringing them closer and closer to human habitats, and that's why the spillover is taking place more frequently."
Dig deeper
The (im)morality of patents
When there is a public health emergency, how ought IP and patents be viewed? This theme is being debated fiercely in the developed and developing worlds. A dialogue on this very important and urgent theme was hosted by the writer Anand Giridharadas.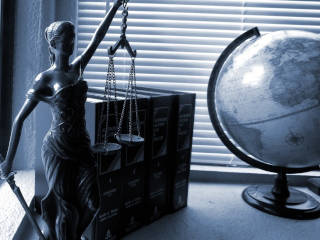 [jessica45 / Pixabay]
In response to a question on how ought patents be viewed during the times we live in now, Priti Krishtel, a co-founder at I-MAK, placed much in perspective. "The original intention behind the patent system was to motivate people to invent by rewarding them with a time-limited monopoly. But today that intention has been distorted beyond recognition. Corporations have teams of lawyers and lobbyists whose sole job is to leverage patent protection to block competition, prolong monopolies, and protect profits.
"Today, in the middle of the worst pandemic we've seen in a century, we have to remember that innovation exists to serve people, not the other way around. Innovation exists to save lives—and if patents and other intellectual property are standing in the way of saving lives, these rights are not sacrosanct and must be waived to ensure we can get as many manufacturers as possible going to make life-saving vaccines and other medical products."
Zain Rizvi, a law and policy researcher, added, "Everyone understands that countries are hoarding doses, but fewer pick up that the global vaccine access fight is also about knowledge. A dose of vaccine can be used by only one person, but all of humanity can benefit from the underlying knowledge about how to make the vaccine…
"But life-saving knowledge is not available for everyone to use. In a pandemic where thousands are dying daily from a shortage of vaccines, this system is clearly immoral. What makes it even more egregious is that the corporations are getting monopolies on vaccines developed with huge infusions of taxpayer funding. The theoretical justification for a patent falls apart when we the people just paid the corporations for the research and development."
May we urge you to read the full conversation and share your thoughts with us?
Dig deeper
Still curious?
Cheap labour and algorithms make everything you want done possible. But it's not going to take you any place significant. Unless you've got chutzpah like KV Kamath or Arun Maira, writes Charles Assisi. Read: Doctoral dissertations from a tea stall
Trends in the US could portend the challenges India will face, writes Rishikesha T Krishnan. Read: The Future of India
The government is easing the lockdown at last. I would be able to go out again. But, for what, my mind asked? Poems can articulate feelings that the rational mind cannot explain in prose, writes Arun Maira. Read: A long haiku about my locked-down mind
(Poem) All you who sleep tonight
All you who sleep tonight
Far from the ones you love,
No hand to left or right
And emptiness above -
Know that you aren't alone
The whole world shares your tears,
Some for two nights or one,
And some for all their years.
I encountered this poem many years ago when I was feeling low and lonely. But on reading it, it occurred to me that there are others whose grief may be greater than mine. And that I am perhaps blind to the blessings I have. ~ Charles Assisi
What's helping you get through these tough times? Send us the song, poem, quote that is your balm now. And we will share it through this newsletter.
And if you missed previous editions of this newsletter, they're all archived here.
Bookmark Founding Fuel's special section on Thriving in Volatile Times. All our stories on how individuals and businesses are responding to the pandemic until now are posted there.
Warm regards,
Team Founding Fuel
(Note: Founding Fuel may earn commissions for purchases made through the Amazon affiliate links in this article.)