[From Unsplash]
Good morning,
In Black Box Thinking: The Surprising Truth About Success, Matthew Syed talks about an interesting phenomenon called self-handicapping—the tendency of some people to do things that could sabotage their success.
Syed writes:
"I first saw self-handicapping in action during my final year at Oxford University. We were about to take our final exams and we had all prepared well for the big day. Most of us were apprehensive, but also relieved that the waiting was finally over. And the majority of us spent the previous twenty-four hours going through our revision notes for a final time.
"But one group of students did something very different. They sat outside in the garden area frolicking and drinking cocktails, didn't take a single look at their notes, and made sure that everyone knew that they were going to a nightclub later that evening. They all looked pretty relaxed, joking about the coming exams.
"To me, it didn't make sense. Why jeopardize three years of work for the sake of a night on the town? What could they possibly hope to gain by arriving at the first exam, one of the most important days of their lives, with a hangover? The most surprising thing of all was that many were among the brightest students, who had worked diligently for the preceding three years."
Eventually Syed figured out why they did that. It comes out of fear of failure, and it's a more sophisticated form of excuse.
He goes on to write:
"Excuses in life are typically created retrospectively. We have all pointed to a bad night's sleep, or a cold, or the dog being sick, to justify a poor performance. But these excuses are so obvious and self-serving that people see through them. We see through our own excuses too. They don't reduce dissonance because they are too blatant.
"But self-handicapping is more sophisticated. This is where the excuse is not cobbled together after the event, but actively engineered beforehand. It is, in effect, a pre-emptive dissonance-reducing strategy. If these students flunked their crucial exam, they could say: 'It wasn't me who messed up, it was the booze!' It served another purpose, too: if they did pass the exam, they could still point to alcohol in mitigation for why they didn't get an even higher grade."
Have a fantastic week ahead!
Nitish Kumar & Tejashwi Yadav vs. BJP
Like most people, we are intrigued by the happenings in Bihar. Just why did Nitish Kumar part ways with the BJP? For clues, last week, we had suggested listening to a conversation with Sankarshan Thakur. Over the weekend, a 20-minute-long podcast hosted by Sunetra Choudhury, national political editor at Hindustan Times, got our attention. "Politics is often like reality TV. But unlike the entertainment it provides, this impacts our lives. This is the post-mortem of a marriage gone bad," she says.
She points out that we know with the benefit of hindsight that Nitish Kumar, who is famously reticent, had left a trail of clues that Kumar-watchers ought to have picked up. Because his astute mind had figured what happened to Uddhav Thackeray in Maharashtra could happen to him. This is why, under the guise of Covid, he declined to attend meetings chaired by the Prime Minister and even gave a miss to the swearing in ceremony of the President of India. But he made time to visit Rabri Devi.
While public perception has it that Nitish Kumar is an opportunist, Choudhury's conversations with veteran journalists who have covered him for a long time suggest this time around, his anger wasn't misplaced. All the moves he made were intended to survive the political minefield that the BJP had set up for him. Kumar could see it, and he had to act.
What most people appear to have missed though is that the biggest winner in all this is Tejashwi Yadav, son of the former Bihar CM Lalu Yadav—without appearing to have schemed or being perceived as his father's son. His performance in the last elections five years ago was a pointer to that. Yadav touched a chord with the voters. And now, when he chose to align with Nitish Kumar, otherwise an arch rival, he managed to project himself as having sided with someone who was slighted as a "son of Bihar".
The tea leaves suggest that for the BJP, despite Modi's popularity, there is much at stake. The game is beginning to get more interesting.
Dig deeper
[Podcast] The switch: Post mortem of a Nitish-BJP split
Killing Dehradun
Once upon a time, people used to think of Dehradun as a place that got cold during winters and stayed pleasant through the summers. But field reports from South Asia by Bloomberg's reporters have it that much has changed.
"Baljinder Singh remembers a time when there were no ceiling fans in Dehradun. The 54-year-old says refrigerators were unplugged during winters 'to rest the machines,' in this northern Indian city nestled in a Himalayan valley. Air conditioners were unheard of.
"Now the 1,400-odd air conditioners he sells every summer bring in a fifth of the annual revenue at Singh's appliance store, one of more than hundred such shops in Dehradun. 'There's been a dramatic shift,' says Singh about the change in weather in this city of about 750,000 residents. 'ACs, in a town like Dehradun, have come up only in the last 15-20 years. Their market is growing.'
"At an elevation of 670 meters or 2,200 feet—roughly the same as the German ski resort town of Winterberg—Dehradun was known for its mild summers, clean rivers, and thick tree covers until as recently as the 1990s, says Jaya Singh, who runs an organic farm in the area. It was also famous for its elite boarding schools, like the Doon School, which count former prime ministers as alumni. This year Dehradun recorded a maximum temperature of 40.2C on June 6, the highest in a decade.
"'Things changed in 2000, just after Dehradun was made the capital of Uttarakhand,' says the 61-year-old, referring to India's decision to join together 13 Himalayan districts into a 23rd state that shares borders with Tibet and Nepal. 'That's when the chopping of trees for new roads and the curse of development really started.'
"The young state lost 50,000 hectares of tree cover over two decades, as forests were felled to make way for roads to bring in migrants and tourists and as mining and hydropower production expanded.
"All of the new development has put pressure on a critically important ecosystem: Uttarakhand is home to 1,439 Himalayan glaciers, which form the Ganges river system, the main freshwater source for half the people in Bangladesh, India, and Nepal. In 2019, the district administration reported that 270 acres of area with rich water bodies including streams and canals had been built over. Of these, 100 acres were in Dehradun.
"Mangesh Pal has experienced the rising temperatures with each summer in the decades he's been working in orchards on Dehradun's outskirts. The 60-year-old labourer now works two shifts to avoid being in the sun during the frequent heat waves. The river water no longer freezes in winters.
"Dehradun reflects India's lack of attention—and funding—for urban climate adaptation, even though half its people are expected to live in cities by 2050. Prime Minister Modi's much-touted 2016 programme to create 100 environmentally sustainable 'smart cities' by 2023 has been plagued by delays that worsened during the pandemic, government data shows."
Dig deeper
India heat wave forces climate adaptation in South Asia
The Zuckerberg Effect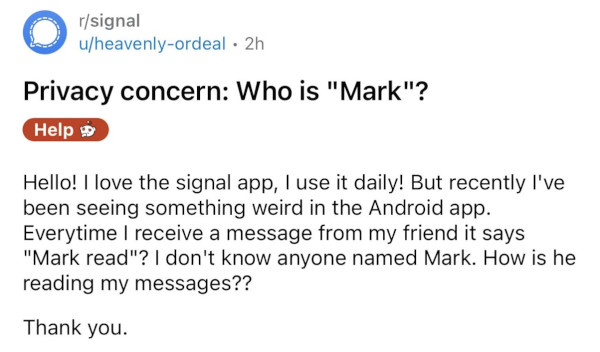 (Via Reddit)
Warm regards,
Team Founding Fuel