[From Unsplash]
Good morning,
A few weeks ago, we sent out a note to some friends we know well—the kind of people who know how to take time out of their busy schedules to be with people and make people feel at ease.
Here's what our note said: Our observations and anecdotal evidence suggest that Indians are not big on cocktails. Most people are "conservative" drinkers who stick to their whiskey, rum, glasses of known wines, and when it comes to cocktails, stay with the usual suspects such as a Screwdriver or a Cosmopolitan. Apparently, this is because of a lack of awareness and people don't know how to whip up some good ones. But when those in the know do create it, magic can happen. And this is that time of the year when people are beginning to unwind, and get into holiday mode. That is why this note to a few friends we know, such as you, who know a thing or two, with some questions on cocktails.
1) What is your favourite cocktail (or favourites if you have more than one)?
2) Why do you like it?
3) How do you suggest it is best made?
4) When do you think it is best served? (Afternoon, late afternoon, evening, night, or any particular season when it is enjoyed most.)
Here's what they shared with us.
A Dry Martini and Mulled Wine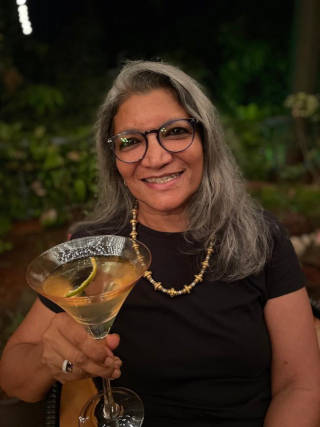 By Meenakshi Menon, Founder and Chairperson of Spatial Access Pvt. Ltd., and Founder and Trustee at Vanashakti
I do love just one cocktail these days and that's a dry martini made with two parts gin and one part dry vermouth with a drop of orange liquor and some orange peel.
Indians are big on sweet cocktails if at all they experiment and it's such an insult to good liquor to drown it in fruit juice.
I do make a mulled wine for my Christmas lunch and it's an annual feature. The recipe for that is two parts red wine to one part orange juice, two large sticks of cinnamon, a pinch of nutmeg and four cloves. Bring the juice and spices to a boil, then add the wine. Fill it into smallish glasses so that you can warm your hands on the glass.
Hot Toddy and Sangria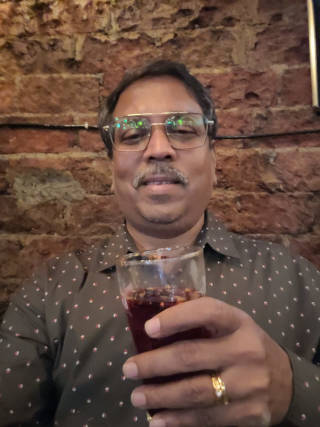 By Shashikant Shetty, restaurateur
Hot toddy is one of my favourites when I'm alone and can be made pretty much anywhere. And it tastes good during the evenings this time of the year. Get some hot water (150 ml), whisky or bourbon (45 ml), a dash of honey and squeeze a few drops of lemon juice into it. Look into the kitchen cabinet for a cinnamon stick and drop one into the glass. If you have some star anise around, nothing like it. A touch of that adds warmth to the drink. But this is optional.
Given the prices of good whiskey right now, I'm often inclined to replace whiskey with brandy or Old Monk rum. It cuts costs and packs a punch as well to tuck me in.
Sangria: And when there are visitors around for the weekend, what I like to do best is to have a large jar and whip up a good Sangria. It's simple. Cut seasonal fruits into slices and pour some juices as well into a large pitcher. Next, mix red or white wine, whatever you prefer. Now, pour some white spirits such as vodka or white rum into it. And you're all set. If you're inclined to punch it up some more, add some dark rum. It looks good, tastes good, goes all around the place, and people have a jolly good time passing the pitcher around during the afternoons.
Espresso Martini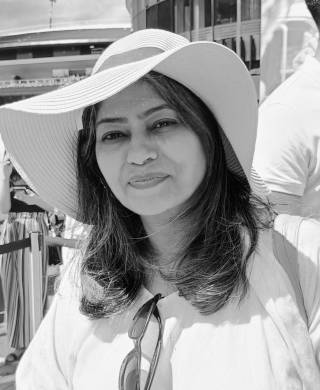 By Sheetal Choksi, Founder, Unpac Research (OPC) Pvt. Ltd.
I am a big fan of cocktails and my favourites change with the season. I love cocktails with fresh seasonal ingredients.
In summer: Raw Mango Cooler and the classic gin and tonic with lime and mint.
In the rains: I love to make a fresh jamun martini and have it on Sunday mornings.
In winter: I love strawberries and make strawberry margaritas for consumption during the day. At night I like having espresso martinis.
The first time I had an espresso martini was when I was in South Africa on an advertising campaign shoot. The weather was cold and perfect for an espresso martini in the early evening. I still remember the heady combination of a beautiful sunset, amazing creative company and the espresso martini.
Here's my recipe for the espresso martini. Much as it isn't really a martini given that it doesn't have gin, that's how it is usually referred to.
I pick my favourite blend from the nespresso collection, pull a shot and put it in the freezer for a quick chill.
Ingredients:
2oz vodka
1/2 oz Kahlua
1oz espresso freshly brewed and chilled
Garnish: traditionally most people garnish with coffee beans, but I love to add half a KitKat as garnish. The sweet chocolate with the biscuit crunch is a fun addition to this cocktail.
Method:
Add vodka, kahlua and espresso to a shaker filled with ice and shake well until chilled.
Strain into a chilled martini glass
Garnish with a KitKat or coffee beans