Good morning,
As a devastating second wave of Covid-19 infections ripped through India—our worst public health crisis in living memory—our coverage in Founding Fuel dwelled on looking beyond the obvious (the health crisis) and trying to understand the various direct and indirect ways the pandemic was changing how we live and work.
In our top 5 stories from the April-June quarter of 2021, we
experience Quipper Research's vivid ethnographic journeys detailing the lives of two students and a teacher to see how a poorly thought virtual mode of learning is failing them in different ways.
understand Anand Deshpande's leadership dilemma on retaining management control over Persistent, the firm he founded, or giving it over to professionals to run—on the point where he had to decide "is it my company or our company?"
join organisational expert Jane McConnell as she delves into the mindset of a bold new breed of entrepreneurial employees in private entities, social enterprises, and in government; how digital transformation enables them to take charge—and why leaders need to upgrade their own skills to stay in step with them.
learn from Tim Harford, the Undercover Economist at the FT, on how to understand the world by making sense of numbers and data.
listen to Chinmay Tumbe, an economic historian, on the lessons we forgot from our own history with cholera, plague and influenza; how Covid will impact the rural economy and urbanisation; and how it might prove to be a crucible for future political leaders.
Have a great weekend!
5. Unplanned online education is short-changing our children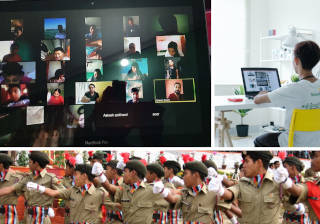 On the face of it, the Indian education system has been fairly quick to adjust to a new reality by adapting to a virtual mode of learning. In reality a lot of Indian children do not have access to an internet connection, and therefore to e-education.
Even for those who do have access, the phrase 'we are all in the same storm but not in the same boat' could not be more apt. The plight of school going children now reduced to learning in front of a screen is each different and unique.
In this Ground Realities report by the Quipper Research team, led by Piyul Mukherjee, we meet two senior school students—Rahul Patel (name changed) from Mumbai, who is expected to seamlessly come to grips with the new digital avatar; and Harshit Arya from Nainital, who finds himself suddenly without the discipline of physical school that was to be his conduit to a stable job. We also meet Priyanka Sahni, a teacher from a private school in Jaipur. The three give us a view into a system that is falling short.
Here's a snippet from 16-year-old Rahul's day at junior college—and how he's learnt to game a flawed system.
It is examination day. Teachers begin admitting students into their virtual Zoom exam centre. Students are instructed to keep their cameras on so that the teachers can keep vigil that they do not refer to their notes.
A group of Zoom 'backbenchers' far ahead of the technology curve, smartly open a Discord voice chat in the background and start discussing the answers with one another.
"There's only so much a webcam can see. I can do anything off camera," Rahul says cheekily. "Plus, I'm on mute. So, if the teacher sees me talking, I can just tell her that I was wanting to ask her a doubt."
When online teaching became a linear adaptation of offline school, it failed to grab his attention.
For Rahul, his entire college experience has been reduced to tiles on the screen. He doesn't know any of his teachers or his fellow classmates. He wakes up at 8 am, gives his attendance and shuts off his computer and goes back to bed till noon. Unless he is sitting for an exam along with his friends.
In this virtual environment, the backbencher as he likes to call himself, has found a way to carry on with his mischief and antics behind the teacher's back.
"My dad said, 'you're missing out on the best years by sitting at home! You're not having fun with your friends, you're not bunking classes, you're not meeting girls. What is the point in being a teenager?'" Rahul recalls with a shrug…
Dig deeper
4. Anand Deshpande's founder's dilemma at Persistent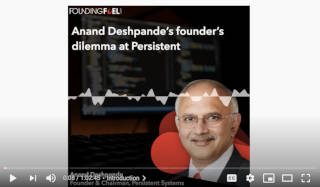 Why did Anand Deshpande choose to concede control of Persistent—a company he founded when he was just 28—to a professional CEO?
In this candid conversation with Charles Assisi, Deshpande opens up on questions around "Will the company be better off with me or without me?"
Deshpande says:
"I figured companies go through these S-curves. You are at the top of the curve and the team is not ready to transition to the next S.
"So, there's a whole bunch of things that had to happen for that. This included introspection and asking how long I need to stay in the business. What do my kids want to do? What if they want to do something different? So I wrote a list of all the things that I like to do. I spoke to a lot of friends as well. And I finally concluded that me staying on as the CEO was not necessarily the best for me and for the business.
"And that's when I decided that it's time to look for a CEO. Then of course, there was this thing about, do I need a CEO? Or can we do with a COO while I continue as the CEO?
"Now, what settled this debate was a conversation that had happened as early as in 1997. We were about 40-50 people at Persistent and a question that emerged was, 'Is Persistent my company or is it our company?' Until that point in time, I was involved with everything. This meant getting hands-on on all projects.
"One of the things that became clear to me then is that businesses need a CEO and if at a certain point I feel I am not best suited to do the job, I should move out."
Dig deeper
Listen to the conversation or read the edited transcript, where Deshpande dwells on his dilemmas around 'Should I sell-out or retain ownership?' The conversations with the family and ' Do I be the horse, jockey or the stable owner?' The trade-offs that a founder must make, and the IT landscape in the post pandemic world
3. Meet The Unconventionals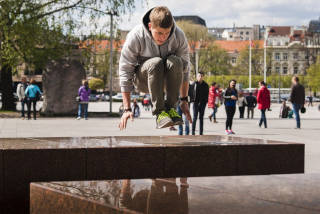 A bold, new breed of employees is emerging. They don't wait for management approval, take ownership, and charge ahead. But, are leaders prepared to give them space, freedom and recognition—and to encourage others to work like this?
Jane McConnell, an organizational analyst and strategic adviser, has been studying this phenomenon for a few years now. She writes:
"I've been tracking workplace trends since 2006 and I've watched a certain entrepreneurial attitude emerge among salaried employees—what I call gig-mindset behaviours. Where individuals take initiative and control when they see an issue that needs to be solved.
"My research shows this new behaviour is a significant and transformative trend, but it is often frustrating for those who display it—and it has stayed on the fringes of organisations....
"There were always a few people who stood out from the others. People who dared to do things differently because they believed there was a better way. They acted like freelancers even though they were full-time, salaried employees.
"They took initiatives without prior management approval; they ignored the protocol of starting with a manager-to-manager agreement and just started up new projects whenever they saw an issue to be solved.
"I was seeing these behaviours inside corporations, government agencies, educational institutions, not-for-profit groups and international organizations—and all in people with full-time, salaried jobs... However, in spite of some successes, this new movement has stayed on the fringes."
Dig deeper
Read the essay to understand how a clash between the old way and a new way of working is building up in the workplace; how digital transformation is giving people the ability to communicate, collaborate, share, and learn; and how leadership attitudes need to evolve at the same pace.
2. Tim Harford on sensemaking and storytelling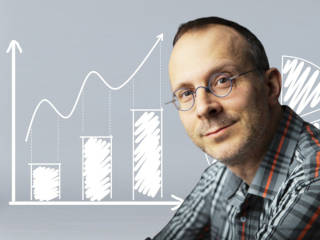 Throughout his career, Tim Harford has been in the business of making sense of what's happening to people, when they make various personal, business and policy decisions—using tools of economics, statistics and social sciences in general. He has shared those insights through his popular Undercover Economist column for Financial Times, podcasts and books, the most recent of which is How to Make the World Add Up.
For example, in the book, he offers ten simple rules to make sense of numbers. But, the book really is not about teaching you how to find correlation, etc. It's a call for taking more responsibility. Demanding more of ourselves and of course of the government. For example, check out Rule No 7 (Demand transparency when the computer says 'no'—because the problem is not algorithms or databases, but the lack of scrutiny) and Rule No 8 (Don't take statistical bedrock for granted—because there is nothing wrong in governments collecting statistics to inform itself, but there is a risk). And ponder over these lines from a recent report in FT.
"Gautam Menon, professor of physics and biology at Ashoka University, says New Delhi is also sitting on vast data sets with useful information on vaccine effectiveness, and the prevalence of reinfections. However, he says, the data is 'completely unavailable to anyone outside the government system', though the expertise to analyse it lies largely in academic settings.
"Rather than lead to more transparency, the Covid-19 surge is likely to reinforce New Delhi's penchant for secrecy and spin. Ministers now claim all Indians will be vaccinated by December, though they have not offered any credible road map."
Dig deeper
Follow Harford's conversation with NS Ramnath and Anmol Shrivastava, where he draws from his insights to help us understand how to make sense of the world, and how to effectively tell those stories.
1. The Covid lessons India failed to learn from its own history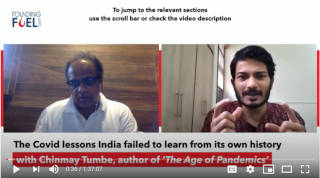 Chinmay Tumbe is an economic historian and researcher, and the author of The Age of Pandemics. In this conversation with Charles Assisi, he talks about lessons from cholera, Spanish influenza and plague; why policy response lags the science; and what this could mean for India's urbanisation and political leadership.
For example, about India's response to the pandemic, he says, "the general response in India was that we have better immunity… We muddled ourselves with all sorts of crazy hypotheses."
He talks about the parallels between past epidemics that India suffered (the 1918 influenza, cholera, plague) and the current coronavirus pandemic—and the lessons we have not learnt from our own history even as we are confronted with our biggest health crisis in a hundred years.
On a second order impact of the pandemic—the migration of labour back to their villages and what that does to the city they are leaving and the homes they are going back to—he has this to say:
"In a pandemic, people will go back home… India's economy runs hugely on circular migrant labour… In India, historically and even today, more men move to cities than women for work. So you have a whole class of single male migrants in our cities, who are separated from their families… [Cities like] Delhi, Mumbai and Surat… are qualitatively quite different from cities like Bangalore, Hyderabad, Chennai and Pune which have drawn a lot of IT or urban to urban migration.
"Now, in places like Delhi, Mumbai, Surat, in a health crisis, migrant labour has an incentive to go back and be with their families. This is what happened in 2020… But, as past pandemics show, labour will also come back once the health crisis settles, because of higher wages and better livelihood in the big cities…
"I see rural to urban migration as inevitable. Even MGNREGA works for a particular class of people; by design it is for the absolutely poor. The bulk of the migrant labour returning home will not take up a MGNREGA job. While there was an uptick in MGNREGA jobs, it is impossible to create job opportunities in places like UP, Bihar and West Bengal in just three-four months. I've been studying this from a historical perspective. And these regions have been sending out people in search of a job for a hundred years…
"Of course, this impacts the economy in the source region too, because they thrive on migrant remittances. We think of Kerala as the classic remittance economy… But that's happening in Rajasthan, UP, Bihar as well—where migrants to the cities are sending back money."
Dig deeper
Listen to the conversation or read edited excerpts for Tumbe's take on why a lack of consensus on Covid protocols is not necessarily a negative thing; why public policy lags behind science; and how this crisis will lead to a new crop of political leaders at the grassroots—who may well emerge on the national stage in a few years.