Good morning,
As the pandemic receded, new challenges and opportunities began to emerge. Our top 5 stories from the third quarter of calendar year 2021 explore what's brewing and the new approaches these changes might herald.
We explore:
The changing work-life: What's next after WFH? As companies try out a hybrid mode of working, what next practices will set the best-in-class apart?
The shifts in work culture and leadership mindsets to nurture a breed of entrepreneurial employees—for they are the ones who challenge traditional thinking and ways of working.
The Indian government wants to implement transformational projects. But the travails of Infosys in delivering the income tax project indicate where the pitfalls are.
Politics and the India Story of the last three decades as seen from the eyes of a media veteran.
The State vs Big Tech slugfest that's playing out across the globe. The first part of the series, which digs into the China story, sets the context for what's motivating states to pull on the reins.
All these conversations are accompanied by summaries or key takeaways.
1. Masterclass: Reimagining work in the post pandemic world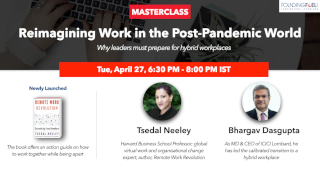 The story: The workplace is evolving to a hybrid way of working. How do you enable the transition from all remote work to hybrid? What does it mean for productivity, how teams collaborate and build organisational trust?
Two stalwarts—HBS professor Tsedal Neeley and author of Remote Work Revolution: Succeeding from Anywhere, and Bhargav Dasgupta, MD & CEO of ICICI Lombard—discuss new concepts and next practices; global case studies and local insights; unanswered questions and dilemmas facing many Indian leaders as they grapple with the new world of work.
Two key takeaways from the masterclass:
1. Trust is crucial for remote work. And it is not just from leaders to others, but also about how the group gels together. In a remote environment, think of swift trust (my colleague is dependable, competent, and qualified) and emotional trust (others care about what we care about). Leaders need to earn emotional trust. It requires frequent contact, sharing of yourself, and empathy.
2. Leaders need to reimagine what it means to be a leader in this digital world. They need to be continuous learners. In very short order, work is again going to be upended because new technologies (AI/ML) will become ubiquitous. Leaders need to understand where data lives and how to appraise data.
Dig deeper
2. Masterclass | A Bold New Breed: How Leaders Can Embrace a Gig Mindset Culture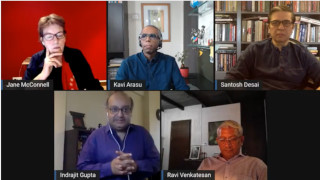 The story: Your company has a secret weapon in these volatile times—employees who have a gig-mindset. They challenge traditional thinking and ways of working. They don't wait for management approval, take ownership, and charge ahead. And they are the ones who aid the organization to be more resilient and successful eventually.
But who exactly are they, and how can leaders nurture them?
In this masterclass Jane McConnell (a leading researcher, organisational analyst and strategic advisor), Ravi Venkatesan (board member, author and founder of Global Alliance for Mass Entrepreneurship) and Santosh Desai (columnist, author, and MD & CEO of Future Brands), offer different lenses to understand and encourage this new breed.
Two key takeaways:
1. In addition to knowledge and skills, organisations also look for an ability to offer alternative opinions and to challenge assumptions. But identifying this last attribute isn't easy. Often people with these capabilities and mindset aren't easy to get along with. So, instead of performance evaluations, look at where an individual has shown initiative, or how they've dealt with a difficult circumstance even outside a work context, or how they have dealt with failure.
2. Strengthen your gig mindset muscle. Take up new challenges, keep learning and put yourself outside your comfort zone. The nature of work is changing. There are fewer jobs, and there is no such thing as job security. So, by compulsion more and more of us are going to have to learn to become freelancers. And develop a portfolio of projects. Careers will be more like an S curve rather than a ladder. Very soon, we are all going to be forced to develop this gig mindset.
Dig deeper
3. Behind Infosys' struggles to deliver the income tax project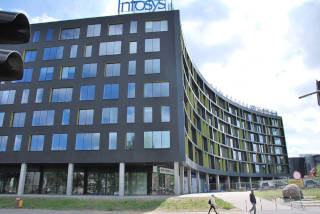 The story: Why did the IT major mess up the high-profile government project? No one quite knows the answer. The clues, NS Ramnath writes, lie in the inherent difficulties in executing tech projects for the government.
The root cause:
The margins are thin: While the budgeted numbers seem big, the cost structure of Indian IT companies, designed mostly around dollar revenues, don't result in high margins. In 2015, Infosys founder NR Narayana Murthy said that Infosys hadn't made a single rupee from government projects.
The learnings are hard to transfer: If a company has learnt how to design and implement a large complex Indian government project, it can pretty much do everything. However, there's no cookie cutter that will make the next project a breeze. Each project is unique. The documentation doesn't capture the entire complexity.
But there's a way forward: Do rigorous user acceptance testing; learn from the mistakes of the first mover; be transparent.
Dig deeper
4. Politics, the business of news, and the Radia tapes

The story: Vir Sanghvi talks about India's defining moments like PV Narasimha Rao's role in the 1991 reforms, and the Hindu backlash and Babri masjid; what makes politics (and politicians) tick; the future of media and journalism, and more.
What he said:
On influencers: "Unfortunately, in our times, we've found that the best way to [influence] is to make up stories…
"[Referring to Yogi Adityanath's statement that earlier, ration for poor went to those who said 'abba jaan'] Hindus were the victims… and Muslims were the bad guys who took away their rations…
"Mainstream media, for all its faults, has a whetting process, an editing process. Yogi Adityanath's statement, most newspapers pointed out, was not accurate. But social media treated it as Gospel truth.
"The danger of social media doesn't come from clickbait, but from lies, hatred and bogus victims."
On LK Advani and the Babri Masjid: "He created this narrative of Hindu victimhood which continues to this day. You have to have a certain genius for making 85% of the population who have all the best jobs and who control almost everything in the economy feel that they are hard done by."
On whether Rahul Gandhi has a political future left: "He is very well informed and has a good idea of what happens in the world outside. Where he is lacking is that he does not appear to have the political instincts of his mother… He makes the wrong decisions, without rationale."
Dig deeper
Play Now (Play Time: 94 mins; or read a 12-min summary)
5. State Vs Big Tech: The three drivers of Chinese techlash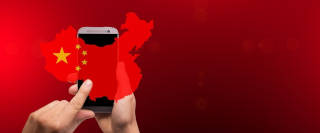 The story: The State versus Big Tech slugfest is the most compelling global narrative of our times. Its playing out in China, in the EU, in the US. And in India too, there are big changes underway. But this global game is playing out differently in different geographies. The motivations and the lessons are different too. In the first part of this four-part essay, IIM – Indore's G Venkat Raman explores the State Vs Big Tech conflict in China.
Why did China take a U-turn from boosting its tech firms? The motivations can be placed into three buckets:
Political: In an authoritarian state, it is unimaginable that any non-state actor has more access to information about its society in the form of data. It was critical to unequivocally state that no one is bigger than the party in today's China.
Economic: The China-US tech war has prompted the Chinese state to put national security interests above anything else. It is investing big ($1.4 trillion to be spent over the next six years) in its technological infrastructure and reducing dependence on foreign players. It wants to promote R&D in core technology areas, and is rolling back tax benefits to consumer tech players.
Social: Under Xi Jinping's leadership, the party has redoubled its efforts to identify itself with the common person's aspirations to boost its political credibility. The current techlash in China is inspired by these objectives as well
Dig deeper