As fans, we engage with sports at two levels. At one level, we watch it live, to witness the beauty on display, experience the adrenaline rush, and to feel bonded with something larger than us. When the live event is over, we move to the second level and attempt to recreate the emotions it evoked. To do that, we imagine the sport in our minds, talk about it with friends, read literature around the game that masters have written about. Or watch documentaries.
In this edition, we've curated 10 documentaries across sports (and some worthy contenders; more on that in a bit.) We believe these documentaries hold universal appeal because they uplift the spirit. There are a few moments in sport that hold much meaning, even decades after the event. For instance, April 2 marked a decade to the day that India got home the World Cup in Cricket. "Dhoni finishes off in style" remains etched in the minds of fans.
Time and distance offer us an opportunity to place much in context and exchange notes with other fans who have watched films across the sporting genre that uplift the spirit. That is why between our friends and some of us on the team, we created a list of documentaries that do just that.
We'd love to hear what you like and what could be added to our list. Share it with us on email or tag on Twitter. We'll flag the community off with your recommendations.
We know we said this is a list of 10, but we feel compelled to also mention a few worthy contenders that narrowly missed the cut—a) because this is a list of 10; and b) because we didn't want any one sport to dominate the list. So here are the six that are definitely worth a watch, but don't make it to this list.
10. I am Ali
By NS Ramnath, Team Founding Fuel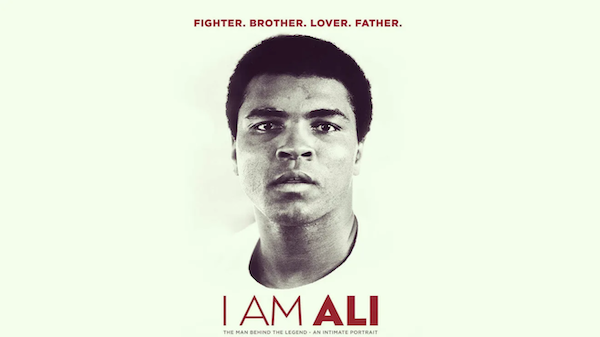 We can randomly choose any one of the several Muhammad Ali documentaries, and be sure that our time before the screen will be well spent. For example When We Were Kings, which is about his famous Rumble in the Jungle fight with George Foreman, Trials of Muhammad Ali around his conversion to Islam and his refusal to fight in the Vietnam War and Facing Ali which captures the perspectives of his rivals in the ring.
But if I have to recommend one documentary it will be 'I am Ali'. And it's because you get all the highlights of his fascinating life from boxing to politics. But what makes 'I am Ali' special is not only is it a warm tribute put together with affection, but also because it features a number of audio clippings that Ali made over a long time and gifted them to one of his children.
The audio clippings are the highlights, but anytime is a good time to look at the iconic scenes from his career. Whenever I watch an exceptional sporting performance I secretly hope that the winner dances like how Cassius Clay dances after beating Sonny Liston. I've never seen anyone do it. But then, I doubt if anyone can.
Watch on Amazon Prime | Time: 110 mins
9. Bobby Fischer Against the World
By Anmol Shrivastava, Team Founding Fuel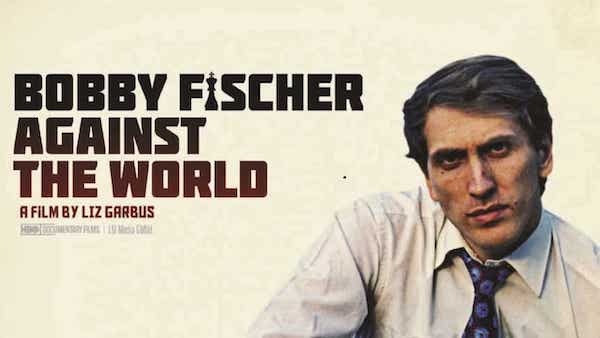 I have grown up hearing about the cold war -- the battle of two ideologies, the threat of nuclear escalation and the space race. But I could only relate to it once I saw this documentary that zooms in on the World Chess Championship of 1972.
Russians took pride in chess being their national sport -- after all, it is the ultimate game of human intellect. They carefully cultivated an ecosystem that produced one champion after the other. But here was a self-taught Brooklyn boy that knocked them off their perch, with literally no support.
How did he manage to do it? Tracing the life of Bobby Fischer provides some answers including why extraordinary talent is often accompanied by arrogance, eccentricity, paranoia and unpredictability.
Watch on YouTube | Time: 90 mins
8. Beyond the Boundary: ICC Women's T20 World Cup Australia 2020
By Anmol Shrivastava, Team Founding Fuel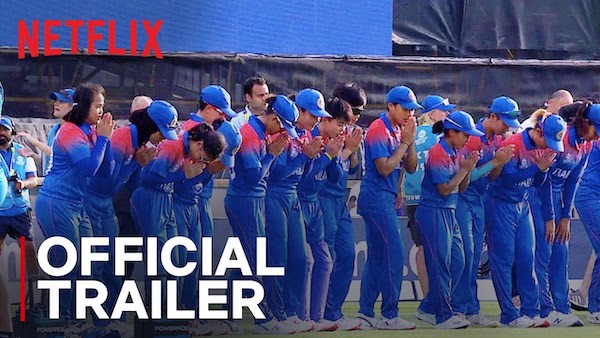 What got me to start was the hope of expanding my lens to include women sports. What kept me hooked was explosive batting, lethal bowling, breathtaking fielding and the emotions of a game on a knife-edge that your country's involved in.
But what stayed with me, was the relationships it helped me build with new faces. I experienced the joy of getting introduced to cricket all over again.
'Oh, seems like Poonam Yadav is a wily operator. Beware, Alyssa Healy is a fierce competitor. Don't worry, Smriti Mandhana is still on the crease.'
I got to relive my childhood - when I similarly discovered Kumble, Ponting & Dhoni. Only the era and gender have changed and I have evolved. Everything else stays the same!
Watch on Netflix | Time: 60 mins
7. On Any Sunday
By Adil Darukhanawala, Pioneer Automotive Journalist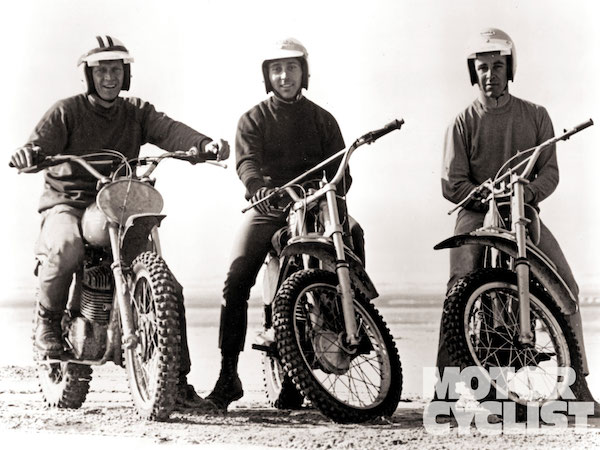 This has to be the most important documentary that helped me in my early years and is yet so relevant to this day. Why do we ride? Why do we enjoy riding? Why do we use two-wheels on terrain akin to fools rush in where angels fear to tread? What is the lure of high speed riding on race tracks or no race tracks?
Well, the answers to the above questions and many more are best answered in the seminal documentary On Any Sunday, which premiered in 1971 directed by bike mad Bruce Brown and supported and indulged in by none other than Steve McQueen, an accomplished biker himself. It wasn't about the fact that this documentary had greats like Harley-Davidson ace Mert Lawwill, BSA hot shot Malcolm Smith or Cycle News editor Paul Carruthers or even the great Kenny Roberts but the fact that they didn't allow their exalted and obviously well-earned stature to deny them the simple joys of having fun responsibly on two-wheels. I yet to show this documentary to kids I mentor to this day and I end it with why do we live, but only to ride on! This documentary is in that rarified zone.
Watch on YouTube | Time: 90 mins
6. Bruce Lee – A Warrior's Journey
By CS Swaminathan, Team Founding Fuel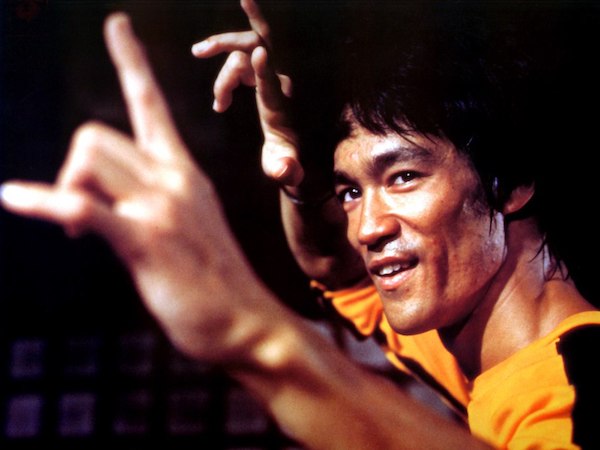 Made by his fan John Little, it features extensive footage of his movies, including many scenes from his unfinished movie -- Game of Death with basketball legend Karim Abdul Jabber. The documentary weaves the different strands of Lee's obsession with Kung Fu, film making and introspections on the meaning of martial arts into a fine narrative. There are many fans who have made documentaries about Bruce Lee. This one by Jon Little is perhaps more comprehensive and provided me with a glimpse into Bruce's thinking and mind better than any other.
Watch on YouTube | Time: 100 minutes
The documentary is 1 hour long and the remaining 40 mins is footage from his unfinished movie Game of Death
5. Formula 1: Drive to Survive
By Yash Chandalia, Consultant, Social Finance India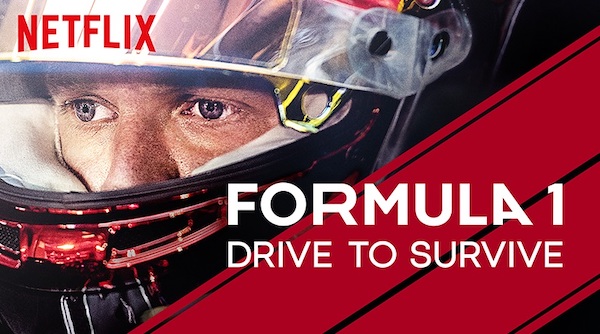 I never really understood people's fascination with F1. What's the big deal about 20 cars doing 70 laps of the same circuit?
But boy, I couldn't be farther from the truth. Drive to Survive completely changed my perspective about F1.
No other sport brings together human grit, technology and politics like F1 does. A driver's passion to race so hard that he is willing to risk his life; a team pushing the boundaries of technology to save every micro-second; then there is the business and politics that accompanies any human endeavour where money and ambition are in play.
After binge-watching 3 seasons, I am an ardent fan. Can't wait for the next Grand Prix!
Watch on Netflix | Seasons: 3, Episodes per season: 10, Time: 40 mins per episode
4. Strokes of Genius
By Anmol Shrivastava, Team Founding Fuel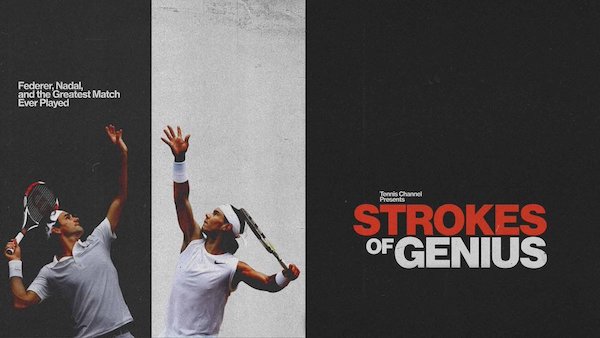 When Rafael Nadal and Roger Federer clash, the question on my mind is not just about who will win. But what's the right way to be?
Rafa embodies power, Roger effortlessness. Nadal's intense, Federer's relaxed.
It's stamina versus creativity. Fidgety versus the touch of silk. Emotional versus composed. Clay versus grass. Sleeveless versus collar. Lefty versus righty.
The contrast is not lost on anyone. What then is the stroke of the genius?
This documentary allows one to explore their own answers to this question as it immerses us into what is dubbed as the greatest tennis match of all time: the 2008 Wimbledon finals. Interspersed within this hyper-competitive match is the backstory of the two players since they were teens with commentary from legends such as Bjorn Borg, Pete Sampras and Martina Navratilova.
Watch on Discovery+ | Time: 100 mins
3. The Test: A New Era for Australia's Team
By Prem Sagar, Associate Director, Investment Banking at Standard Chartered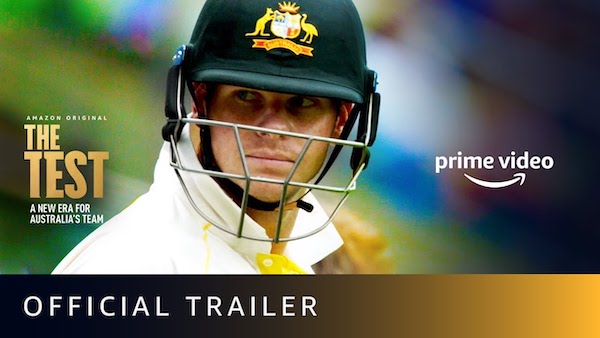 I haven't missed a single ball of cricket for many years now. But the one thing I never witnessed was what goes inside the dressing room and more importantly, the minds of cricketers I have come to revere.
Especially when they are put to 'the test'. From the infamous sandpaper gate in 2018 to redemption at The Ashes 2019, this behind-the-scenes view of the Australian cricket team beautifully captures the raw emotions around their most riveting moments.
The intensity of the Smith-Archer rivalry, the once in a lifetime performance by Ben Stokes during the Headingley test match and what it took for Smith & Warner to make their comeback. Regardless of your love or hate for the Australians, a cricket lover will relish it all.
One gets a close-up view of the Indians too. I now appreciate the genius of Kohli and Pujara in the Border Gavaskar Trophy, which forced even the Australians to concede that they were left with no tricks in their bag.
Watch on Amazon Prime | Episodes: 8, Time: 50 mins per episode
2. The Last Dance
By Yash Chandalia, Consultant, Social Finance India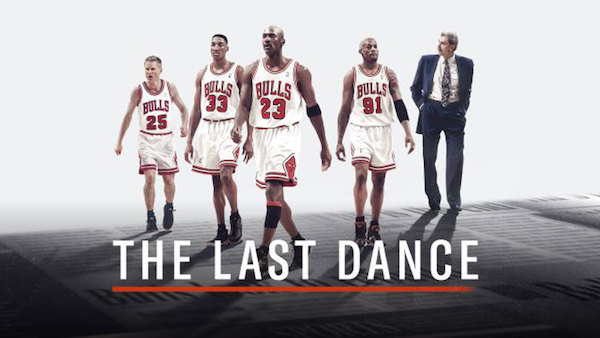 Pulsating. Passionate. Poetic.
A gripping journey of Michael Jordan & the Chicago Bulls through the 1990s as they go on to win five championships and leads up to what is rumoured to be their final season together - their last dance.
Apparently, the management is looking to rebuild the team. Who in their right mind would do that! Will the Bulls win again and prove the management wrong? If they win, will they be back? So many unanswered questions!
It's fascinating to see coach Phil Jackson's unique leadership philosophy that brings the team together and proves to be instrumental in their rise. The intense on-court rivalries and the constant run-ins with the management just add to the drama. However, what distinctly stood out for me was the camaraderie between Michael Jordan, Scottie Pippen & Dennis Rodman and how these supremely talented yet exceptionally diverse personalities come together to create magic, while retaining their individual expression.
All said and done, it's just a delight to watch Jordan's graceful dance with the basketball! Nothing comes close.
Watch on Netflix | Episodes: 10, Time: 50 mins per episode
1. Take the Ball Pass the Ball
By Atreyo Sinha, Consulting Analyst, Visa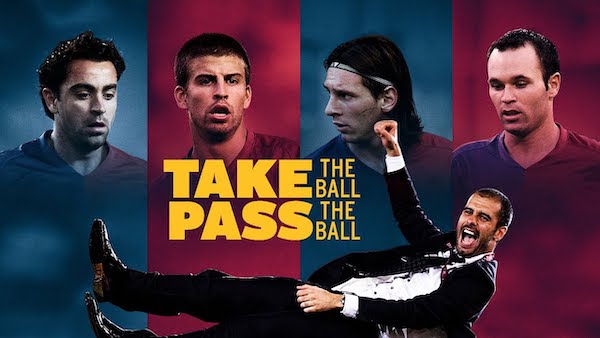 Xavi Hernandez is despised all over the internet football community (Reddit, Twitter etc.) for making pompous claims about the Barcelona 2008-12 team, saying that only they played "pure football", the way it was meant to be played. But it is tough to argue against that point. With a midfield of legends including Iniesta, Fabregas, Busquets, and Xavi himself, and speared by the greatest false 9 experiment ever in recorded football history involving Leo Messi, this team was simply unstoppable. They won 14 titles in 4 seasons, and played the most beautiful one-touch tiki-taka football, coached by the magician Pep Guardiola. If the director simply cut together some clips of their game, this documentary would already be scintillating. Add to that, insights from the legends themselves, and you've got yourself one of the best football documentaries to ever be made.
Watch on Voot | Time: 110 mins
More of a good thing
Here's an extended list of documentaries that narrowly missed the cut.
Who should get the credit?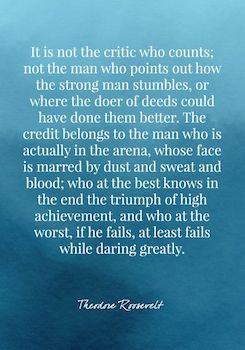 Still curious?
The man who admits he got it wrong on occasion—and still ruled world cricket: In this podcast, five-time ICC Umpire of the Year Simon Taufel shares his perspective with Indrajit Gupta and Anmol Shrivastava on what business leaders looking to build high-performance organisations can learn from the game of cricket.
Inside the new world of sports in a bubble: Father-son duo Partha and Atreyo Sinha explore how the pandemic has changed our relationship with sports, how we're likely to experience the game differently as sports fans across generations.