[Image by falconp4 from Pixabay]
Good morning,
In their book, The Trusted Advisor, David H Maister and his co-authors share a story from David's early days in consulting.
They write, "The management team of a large professional firm asked his opinion about how they were conducting their affairs. He responded with a very direct and candid answer. 'Here are the things you are messing up, and this is what you should have been doing!' To his surprise, David was fired for being a disruptive influence. This was hard to understand, since he knew (and knew that they knew) that he was correct in his diagnosis and prescriptions."
They go on to say that the professional's job is not just to be right, but also to be helpful. "Proving to someone that they are wrong may be intellectually satisfying, but it is not productive for either the client or the advisor."
It's a good lesson for any time, but especially good advice for these stressful days.
Today we have a special guest sharing an important insight. Read on.
We wish you a great week ahead.
#FFExclusive | Focus on how you are solving the problem
By Amit Ranjan, (Co-founder, SlideShare; architect @ DigiLocker, India Stack, Govt. of India & part-time seed investor)
I've noticed startup pitches nowadays have a deep analysis of market dynamics, industry size, competition, etc, but often lack a clear view on how the product or service actually works. Demos, process flows, pictures/videos that should natively be part of the pitch are often excluded. This is not expected—how well the product solves the user need/want should be the very fulcrum on which the entire fundraising argument is based. I've faced this on multiple occasions—while listening to pitches, I keep waiting for the "how it works" segment. But either it doesn't show up the way I expect it to, or it gets a mere passing reference.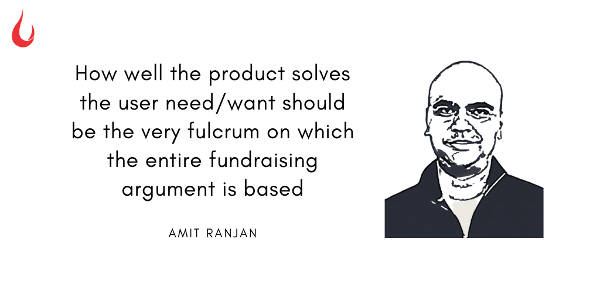 I'm not implying founders lack the view (or that they don't know) how the product works—they obviously know it better than anyone else. What I'm implying is they don't seem to be building their funding argument on how the product solves the need.
Here are a few thoughts on why this may be happening.
Firstly, it's possible founders are getting overly focused on how private equity investors would view them (one can argue PE / VC investors tend to be more market/opportunity-driven).
Secondly, the popular 10 slide pitch format is partly to blame. Its cookie-cutter flow is optimised for the broad message than the specifics of the solution (which may be deep-dived into later).
Lastly, one could surmise startups are just being plain lazy. It's easier to adorn the pitch with McKinsey/BCG style market analyses than exploding the product into its elemental how/why/what and articulating its intended design, features, and use cases.
I've been on both sides of the startup vs. investor equation—first as a founder, and then as a part-time seed investor. The "how it works" should be a key part of pitching—when you explain something in detail, it clarifies your own thinking and forces you to plug the logical gaps.
Thrive under constraints
After the lockdown was announced, Dr A Velumani, chairman and managing director of Thyrocare, was advised by his family members to be careful because he was old and he had to avoid exposing himself to the novel coronavirus. After three or four days, he told them, "I am 60 now. Imagine, I protect myself for 10 years, and then, at 70, I get exposed. When do you think I will be strong enough to face it? At 60 or 70?" They got the message. (He shared this story in a recent interview to The Print.)
Velumani's message was that the coronavirus was not going to go away anytime soon. Businesses and individuals will have to accept the new normal and move forward. They have to operate under constraints. Behaviours will change. Businesses will have to adapt.
But then, no business can be built without constraints.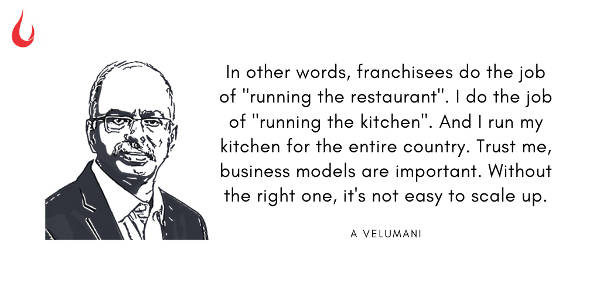 Dr Velumani built Thyrocare from the ground up. He started it because he had studied and understood 'Thyroid' disease. He knew that there was a huge market for thyroid testing in India—patients would come back again and again for tests, and the existing tests were expensive. He had a strong product. But then, he knew right from the days he grew up in his village in Tamil Nadu that it's tough to do business all over the country "because India is made up of 25 countries, each with a different culture".
He had to build a franchisee model for reach, but franchisees would demand higher margins. His business model wouldn't work unless it's priced for franchisee's margins too. Besides, his well-wishers warned him that services can't be franchised because one single franchisee could spoil the brand name. So, he had to create SOPs and good systems. All these paid off. Today, he said, the company operated from 3,000 cities across 10 countries.
Spot the creative destruction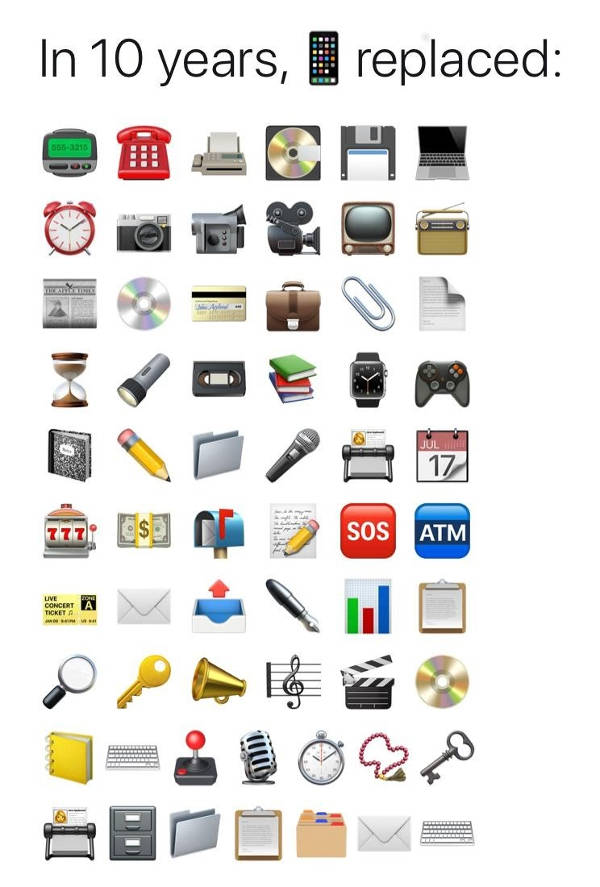 (Via WhatsApp)
But which among these do you still use? Mail your list to us, or share it on Twitter, tagging @foundingf. Or head to our Slack channel.
And if you missed previous editions of this newsletter, they're all archived here.
Bookmark Founding Fuel's special section on Thriving in Volatile Times. All our stories on how individuals and businesses are responding to the pandemic until now are posted there.
Warm regards,
Team Founding Fuel