[Image by StartupStockPhotos from Pixabay]
Good morning,
In Creativity, Inc. Ed Catmull, co-founder of Pixar, and a man from whom Steve Jobs learned several skills that helped him become a far better leader during his second innings in Apple, writes about the importance of humility:
"I believe the best managers acknowledge and make room for what they do not know—not just because humility is a virtue but because until one adopts that mindset, the most striking breakthroughs cannot occur. I believe that managers must loosen the controls, not tighten them. They must accept risk; they must trust the people they work with and strive to clear the path for them; and always, they must pay attention to and engage with anything that creates fear. Moreover, successful leaders embrace the reality that their models may be wrong or incomplete. Only when we admit what we don't know can we ever hope to learn it."
In this issue we have
an insight from Suresh Sambandam, CEO of Kissflow, on productivity
tips from Lily Zheng, a diversity, equity and inclusion consultant, on taking your business beyond the usual CSR
our usual learning sessions with a meme
Have a great Thursday
How to increase your team's productivity
When Suresh Sambandam was 17, his father's real estate business hit a rough patch, and so, instead of joining a regular college, he stayed put in his village, Cuddalore, helping his father run his business. He learned programming from a sole computer he found in a typewriting institute and supplemented it by reading books on computing. Later, he and a few friends set up a computer centre, which did reasonably well. Three years later, they closed it down, and Suresh moved to Bangalore, worked in HP for about three years, and then joined a startup his boss founded. After it was acquired by Accenture, in 2003, he decided to set up his own business. Orangescape is now among the top SaaS companies based out of Chennai. Kissflow, a Digital Workplace Software product, has over 10,000 customers across 160 countries.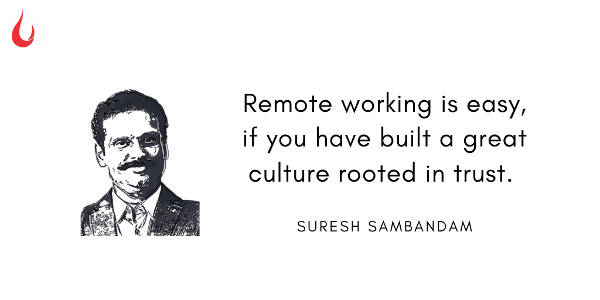 In a conversation with TIE Chennai recently, Suresh shared his experience running the organization during the lockdown. The company has around 80 people. In January this year, he had divided into 7 or 8 two-pizza teams. The idea comes from Jeff Bezos who believes that meetings are productive when the group is small enough that no more than two pizzas would be needed. Suresh found that keeping the team size small has many advantages.
He said, "We saw a huge productivity increase because people are able to coordinate better, there is no bureaucracy, there is no politics. When you have a thirty member or a forty member team the management overhead itself becomes too much of a hassle. I believe there shouldn't be any managers, and we should have self-organized teams. Our managers are actually contributors, and they don't have any entitlement. Once you do that, the team becomes self-organized, and they become very productive."
Why CSR is not enough
In an essay in Harvard Business Review, Lily Zheng, co-author of Gender Ambiguity in the Workplace and The Ethical Sellout, says companies should aim not just for Corporate Social Responsibility, but Corporate Social Justice.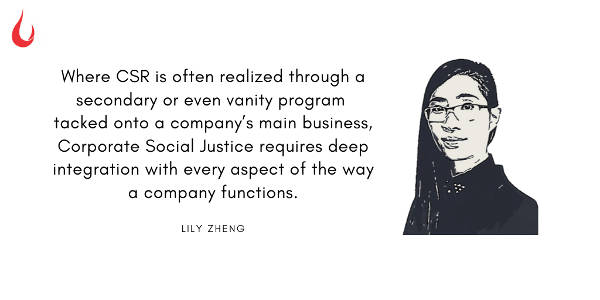 She writes, "Corporate Social Justice is a new paradigm that imagines a healthier and mutually beneficial relationship between companies and the communities they interact with. It is driven by the growing desire of socially-aware consumers and employees for companies, especially socially-conscious and forward-thinking companies, to do better. Companies have an opportunity to rise to the occasion and leverage their influence to build a better world for all—including themselves."
To do that companies have to
Begin with a goal or vision for a more just society.
Thoughtfully situate your company within the broader ecosystem surrounding that goal.
Build robust and representative working groups that connect the company with its stakeholders.
Take a stance
Regularly evaluate progress.
Sleep well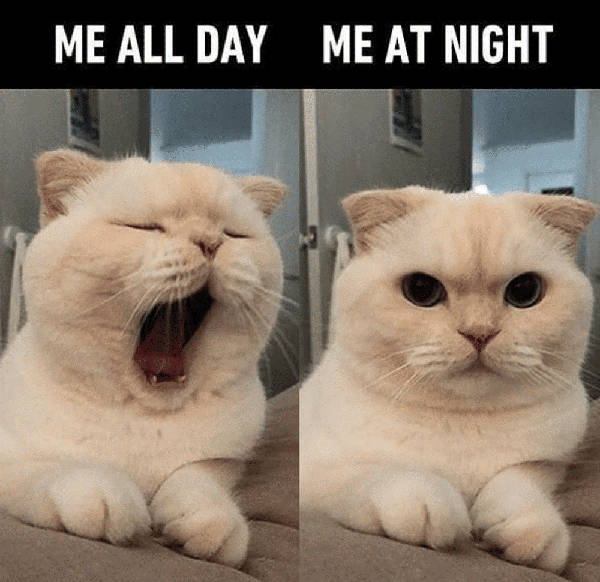 (Via WhatsApp)
How many hours do you have to sleep to feel energetic every day? How do you manage? Let us know about it, or share it on Twitter, tagging @foundingf. Or head to our Slack channel.
And if you missed previous editions of this newsletter, they're all archived here.
Bookmark Founding Fuel's special section on Thriving in Volatile Times. All our stories on how individuals and businesses are responding to the pandemic until now are posted there.
Warm regards,
Team Founding Fuel