[Photo by radiobread, under Creative Commons]
Dear friend,
At Founding Fuel, we place a premium on mental models and Roman Tschappeler's The Decision Book: Fifty Models for Strategic Thinking has our attention this weekend. So, here's a question that emerges there. "How do you come up with brilliant ideas?"
We like the sound of that.
"A really innovative idea—rather than an old idea that has been applied to a new context, or a variation of an existing idea—is rare. Innovative ideas usually emerge when we leave our comfort zone, or when we break the rules." Tschappeler writes.
To test how we fare on that, he shows the nine-point problem that appeared in puzzle magazines at the beginning of the 20th century.
The task: Connect the nine points using a maximum of four straight lines without lifting your pen from the paper.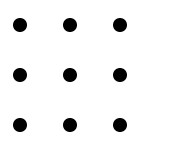 "This puzzle is often used as an example of creative thinking. But don't jump to any rash conclusions—because Dr Peter Suedfeld, a professor of psychology at the University of British Columbia, made an interesting observation. He developed the Restricted Environmental Stimulation Technique (REST), which involves a person spending time in a darkened room with no visual or auditory stimulation. Suedfeld noticed that the subjects of the experiment didn't go mad. On the contrary: their blood pressure went down, their mood improved and they became more creative."
What it means, he concluded, is that, "A person who wants to think outside the box is better off thinking inside a box."
If you're wondering what a possible solution to the nine-point problem might be, here's one.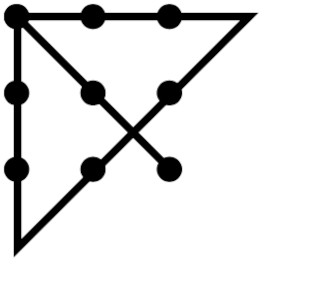 In this issue
Zakir Hussain on why he loves working with the younger generation
How the elite economists are hurting economics
Why this is the time to think outside the box
Have a lovely weekend.
Zakir Hussain on why he loves working with the younger generation
In a fascinating conversation with Carnatic vocalist Sudha Ragunathan, Zakir Hussain shared why he loves to work with young musicians. Hussain has accompanied legends of Hindustani music including Pandit Ravi Shankar, Ustad Vilayat Khan, Ustad Ali Akbar Khan, Pandit Hari Prasad Chaurasia and Pandit Jasraj and has collaborated with musicians from vastly different traditions across the world (John McLaughlin, George Harrison, Mickey Hart, Sikiru Adepoju, and Giovanni Hidalgo, among others). And today, he collaborates closely with the young generation. Why?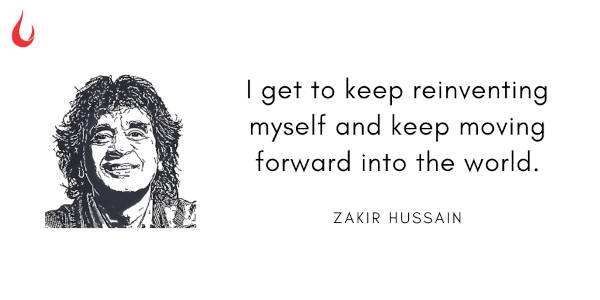 "That is a 'selfish me'. It is because younger musicians are taking it vertically and horizontally forward. These musicians not only grew up practicing ragas, talas, they also learned about music from all over the world. When they were learning mohana, they were also learning the mirror image in the Western world or in the African world, and so on. They were learning that at the same time.
"Someone like me, I had to spend 18-19 years doing Indian classical music, and then suddenly I was thrown into Western music, jazz or rock or pop. And then I had to spend another eight - nine - ten years learning that. So, I spent a long time. These guys and ladies grew up learning both at the same time and when they do at a young age, they are frighteningly well informed. They also have a whole different approach to music. So it helps me. They helped me to reinvent myself so that I can fit into what today is all about, musically speaking. That's one of the reasons I perform with them.
"The other reason is their talent and their genius should be exposed to the world. So if I have the ability to be able to put them on a stage where they could be seen and heard by a lot more people all over the world, then, I must give them that opportunity and that happens.
"And third, when I take them on tour with me, I have them all to myself on a tour bus. I can talk to them and learn from them. I get to keep reinventing myself and keep moving forward into the world."
Dig Deeper
Here's a chance to listen in another inter-generational dialogue—in our Founding Fuel series on Talkin' 'Bout My Generation. Join Damodar & Harsh Mall, the father-son duo, on Facebook Live on Saturday August 8, at 7.30 pm IST: Register (If you've registered for the earlier episodes, we will send you the details anyway).
How the elite economists are hurting economics
In a scathing 6,000-word piece, Claudia Sahm, director of macroeconomic policy at the Washington Center for Equitable Growth, a former Federal Reserve economist and a member of President Barack Obama's Council of Economic Adviser, shares several examples of racism, sexism and elitism in the profession.
She has called out a number of big names in her blog including Richard Thaler and Larry Summers (and has redacted others).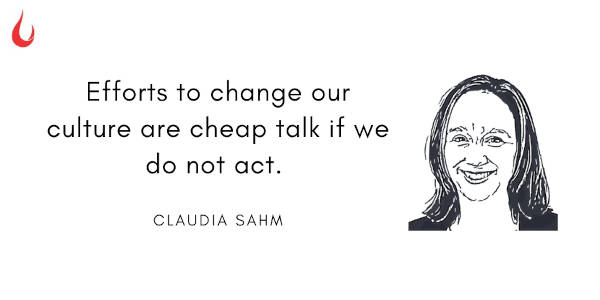 She starts her essay with these words: "Economics is a disgrace. The lack of diversity and inclusion degrades our knowledge and policy advice. We hurt economists from undergraduate classrooms to offices at the White House. We drive away talent; we mistreat those who stay; and we tolerate bad behaviour."
Here's an example of elitism (Some experiences may seem innocuous, she warns early. But "Taken together, they demonstrate a systemic problem.")
Sahm writes: "Elites tolerate the bad behaviour of other elites. The reverence toward Larry Summers exemplifies my claim. During his entire career, Summers has attacked others who disagree with him. He is Clark Medalist, a former Secretary of the Treasury, and an adviser to Barack Obama. Summers has done more than any current economist to devalue the contributions of women economists during my career. As the President of Harvard, in 2005, Summers delivered remarks at NBER Conference on Diversifying the Science & Engineering Workforce. One hypothesis he offered for fewer women faculty in the sciences was 'different availability of aptitude at the high end.' One could counter Larry was only 'asking questions' about women's IQ. Anyone who does research knows that the questions we ask reflect our priors and our interests. I was a PhD student at the time of his speech. I did not attend the lecture, but I heard about it. I cannot imagine how the women in the room felt. I know I felt awful when I read it. It is badly argued and tone deaf at the struggles that women face in economics."
Dig Deeper
Why this is the time to think outside the box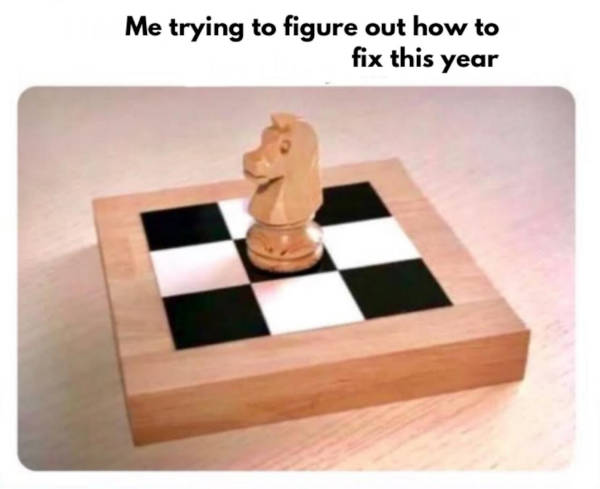 (Via WhatsApp)
Tell us, how are you fixing 2020? Share your ideas with us on email, or share it on Twitter, tagging @foundingf. Or head to our Slack channel.
And if you missed previous editions of this newsletter, they're all archived here.
Bookmark Founding Fuel's special section on Thriving in Volatile Times. All our stories on how individuals and businesses are responding to the pandemic until now are posted there.
Warm regards,
Team Founding Fuel