[Photo by Kaleidico on Unsplash]
Good morning,
In The Black Swan: The Impact of the Highly Improbable, Nassim Nicholas Taleb suggests constant tinkering as a way to benefit from Black Swans, or rare events, because they are hard to predict.
Early in the book, he writes, "the strategy for the discoverers and entrepreneurs is to rely less on top-down planning and focus on maximum tinkering and recognising opportunities when they present themselves. So I disagree with the followers of Marx and those of Adam Smith: the reason free markets work is because they allow people to be lucky, thanks to aggressive trial and error, not by giving rewards or 'incentives' for skill. The strategy is, then, to tinker as much as possible and try to collect as many Black Swan opportunities as you can."
It's a piece of good advice, especially these days, as uncertainty looms. How much time do you set aside each day for tinkering?
In this issue
TAMG Episode 7: Family as colleagues
How to find a good mentor—remotely
The trouble with questions
Have a lovely day!
Working together as a family
In the latest episode of Talkin' 'Bout My Generation last Saturday, we had Deepa Soman and her daughter Rhea taking a frank, introspective look at what it's like to work with family and what they've learned as they 'grew up' together.
Here's an excerpt from their conversation.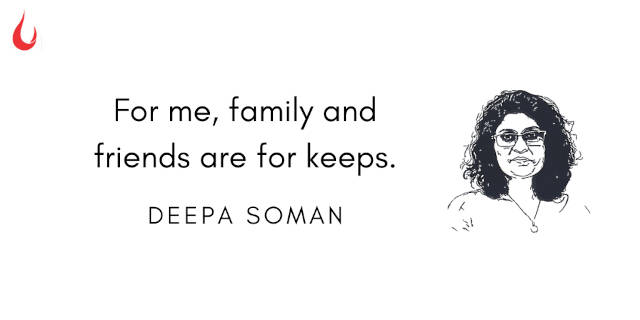 Deepa: I understand that you can keep that [work relationship and friendship] separate. You can remain friends [even after someone quits your company]. Because for me, family and friends are for keeps. At Lumiere we have a concept of 'no farewells'. Once a Lumiere-ite, always a Lumiere-ite.
Rhea: Even today you are so encouraging of [team] members transitioning to another phase in their career. It's been a really interesting observation. You always mentor. It's a bigger picture, and you do it so effortlessly and graciously.
Deepa: The point you mentioned about working with family. What has made it easier is that you guys [husband Milind, who set up the consulting practice, and Rhea] have come in and you have completely believed in the Lumiere core purpose and values. If there was a mismatch there, maybe it would have been hard. But how we work, what we do, all of that is fairly flexible. Everybody comes with their own talents. And that's great.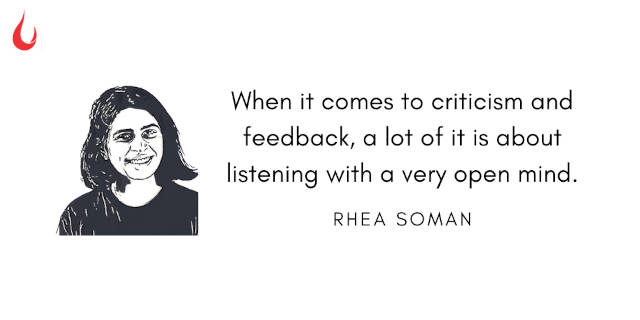 This episode also marked the end of Season 1 of Talkin' 'Bout My Generation.
The next season will start on Saturday, September 26, and feature renowned chef and entrepreneur Sanjeev Kapoor and his daughter Rachita. They will discuss the future of home kitchens.
If you haven't registered to watch the show already, register here: https://bit.ly/FFTAMG
Dig Deeper
How to find a good mentor—remotely
In most fields, having a good mentor, or a group of mentors, is the key to doing well. In Harvard Business Review, Ruth Gotian, leadership coach and Chief Learning Officer in Anesthesiology at Weill Cornell Medicine, offers six ways to find a good mentor virtually.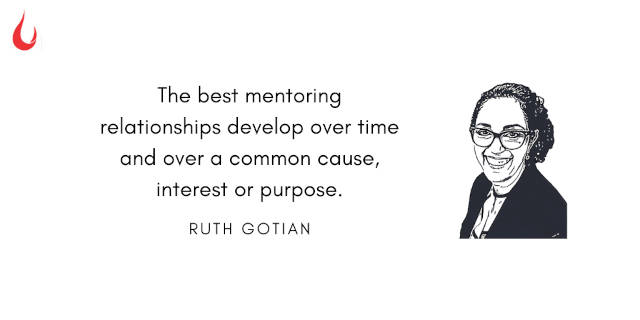 Here are three of them.
Reach out to your friends' friends. Even though these may be people you have known, optimise the conversation by mentioning the specific challenge or area you're looking for guidance on, not life in general.
Reconnect with people from your school. Reach out to them to see how they are doing and rekindle that relationship. Don't ask for anything—simply reconnect.
Host a virtual event and invite guest speakers. I once hosted two amazing speakers. We got along beautifully, and years later, they routinely mentor me on developing and delivering my content to a broader audience.
Dig Deeper
The trouble with questions
They never end.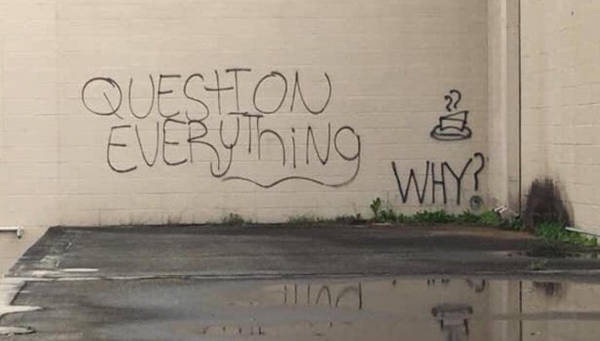 (Via WhatsApp)
Are there some things you accept unquestioningly? Do you believe there should be some? What are they? Why or why not? Let us know. Head to our Slack channel.
And if you missed previous editions of this newsletter, they're all archived here.
Bookmark Founding Fuel's special section on Thriving in Volatile Times. All our stories on how individuals and businesses are responding to the pandemic until now are posted there.
Warm regards,
Team Founding Fuel