[U.S. Air Force photo by Staff Sgt. Micaiah Anthony]
Dear friend,
In the ongoing fight between Infosys founder NR Narayana Murthy and Infosys board led by R Seshasayee, there seem to be no winners.
Vishal Sikka, the CEO who joined the company with much fanfare in 2014, resigned. Investors saw its share price tumble by 10% on Friday, the day Sikka resigned. By many accounts, employee morale is down, and the company will have a tough time getting a new CEO of Sikka's calibre. Lawyers from at least three US law firms are rolling up their sleeves to fight Infosys in class action suits. Some consulting firms have advised their clients to go slow on giving new contracts. And Murthy, who has often said perception is as important as reality, seems to have lost the PR battle. He is now seen by many as a person who has caused huge damage to the company he founded and built. And all this at a time when the IT services sector itself is in a dire state thanks to the broader technological, economic and political forces—advances in artificial intelligence, the rise of nationalism and so on.
While there is no doubt that Infosys is in a mess, there are still questions about what led to this. Should the blame rest squarely on Murthy, for not being able to let go, for holding on to his views on austerity when the world has moved on, for insisting that the board should take his every word as a command? Or was he simply asking the board to preserve high standards of corporate governance—and be transparent about the Panaya deal and the circumstances under which CFO Rajiv Bansal left the company? After all, the small voice of conscience keepers can often be seen as too loud and too distracting.
Should we blame the board for not standing up (depending on your view) against the management or a shareholder wanting to have oversized influence on how the company is run (because he happened to have founded the company in a bygone era)? Given that the shareholder in question was also a founder, should the board have made more efforts to engage with him? Did the board lose its collective clarity, because of personal ambitions of its members? Or did it have clarity, but lacked the courage to follow it through?
Finally, should we blame Sikka himself—for rushing through a deal like Panaya? For not letting his integrity give him a thicker skin to take on criticism (compare his position with that of even younger CEOs such as Mark Zuckerberg)? For dropping the ball, days after the board said it is totally with him?
Admittedly, there are more questions than answers right now. But, even in this fog, I would like to point out to two bright lights that show us some clarity.
K Ramkumar, who analysed the all-important balance between the ways and the means, between ambition and value, using cases from history in his piece on leadership last week, uses that framework to look at what's happening at Infosys. I read some of his arguments first in his engaging Facebook posts, but I found his essay to be deeper, and more powerfully articulated. It can potentially change the way you look at not only Infosys, but power plays everywhere.
Rama Bijapurkar brings her extensive experience in the boards of several blue chip companies, including Infosys, to explain the dynamics between the board and the founder. In her insightful essay, she suggests that Infosys' board should take a leaf out of Murthy's own book to do the right thing.
Whether Infosys' board will do the right thing for the shareholders or not, in another part of the country, in Gorakhpur, Uttar Pradesh, there is little doubt that as a society we failed to do the right thing for the 70 children who died in a hospital for lack of oxygen cylinders. We have two essays up on our site around that theme. Indrajit Gupta explores why India hasn't been able to root out vector-borne diseases while countries like Sri Lanka have found huge success. Solving it demands strategy, cooperation, coordination and strong execution on ground. Check out his column here (and also look at interesting discussions over at LinkedIn and Facebook).
If Indrajit's piece is thought provoking, Charles Assisi's essay is heart wrenching. He writes about his own experience battling encephalitis six years ago, even as he turns his empathetic eyes towards the children in Gorakhpur. One can read Charles's essay at many levels—as a personal experience, as a commentary on the state of healthcare in India, and as a reflection of life itself, and the amazing ability of humans to adapt to it.
It was not easy for Charles, and he says, if it's not for the support system he had, it would not even have been possible. He could also make it because he had the privileges of the First World.
Xi Jinping, China's president, has set "Two Centennial Goals" for his country. One, that China will be a "moderately prosperous society" by the 100th anniversary of the Chinese Communist Party (2021) and two, a "fully developed, rich, and powerful" nation by the 100th anniversary of the People's Republic (2049). Some might say it's not a good idea to be so specific about big goals (ask Sikka, who wanted Infosys to become a $20 billion company by 2020). But, without such specific goals we might not even take the first step.
Let us know what you think about it.
If you like our newsletter, do share it with your friends and colleagues and ask them to subscribe to it.
Regards,
NS Ramnath
On behalf of Team Founding Fuel
Featured Stories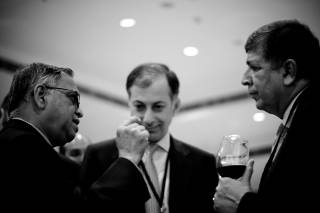 [By Jasvipul Chawla via Flickr (CC BY-NC-SA 2.0)]
The Infosys founder has always claimed the high moral ground on good governance. But by taking on the current board in a high-pitched boardroom battle, he may have violated his own tenets and weakened the institution, says Rama Bijapurkar. (Read Time: 8 mins)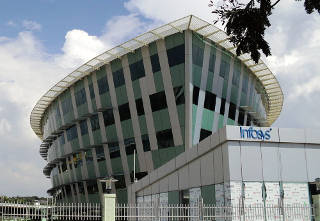 [By Binoyjsdk (Own work) (CC BY 3.0), via Wikimedia Commons]
K Ramkumar uses the hypothesis he introduced in his previous essay 'The leadership paradox' to analyse the battle at Infosys. (Read Time: 6 mins)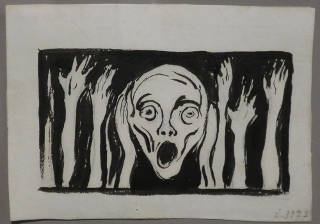 [The Scream, undated drawing by Edvard Munch (Public domain), via Wikimedia Commons]
Much is being reported about an epidemic. Some say it is par for course in a country as large as India. But how would they cope if it drove them into madness? A first-person account by Charles Assisi. (Read Time: 13 mins)
Gorakhpur tragedy: Why we haven't been able to win the war against mosquitos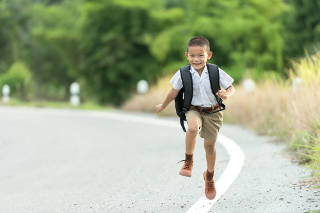 [By Sasin Tipchai via Pixabay]
The public debate around the recent tragedy has been far too simplistic. The fact is that India hasn't been able to root out vector-borne diseases for centuries. And simply blaming the government of the day won't cut ice, says Indrajit Gupta. (Read Time: 4 mins)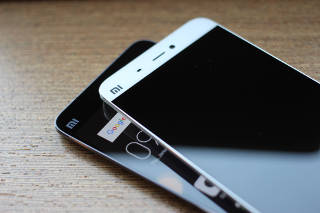 [By Maurizio Pesce under Creative Commons]
By CKGSB Knowledge: For decades, China has been considered the biggest and most important emerging market in Asia. But now India is stepping into the spotlight, as opportunities for foreign companies grow. (Read Time: 9 mins)
What We Are Reading
More comfortable online than out partying, post-Millennials are safer, physically, than adolescents have ever been. But they're on the brink of a mental-health crisis. (By Denise Lee Yohn)
Interview with Lim Miller, author of The Alternative: Most of What You Believe About Poverty Is Wrong. (By David Bornstein)
Robots are going to take our jobs, they say. I say, "Only if that's what we ask them to do!" (By Tim O'Reilly)
From Our Archives
A selection of essays that are relevant to understanding the Infosys saga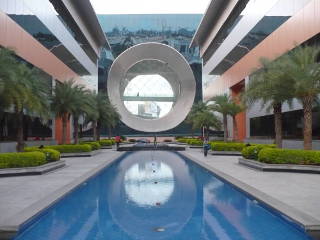 [Photograph by Indianhilbilly under Creative Commons, via Wikimedia Commons]
It is impossible to achieve one's leadership ambition or leverage diverse resources without pooling power. And power pooling cannot be achieved without negotiation—or power trading and trade-offs. (By K Ramkumar)
Clearly, the founders at Infosys have a right to be heard. But they may have raked up needless controversy, in a desperate bid to belittle the board and the CEO. (By Indrajit Gupta)
He was destined for greatness. But tragically, many like him stay wedded to their ideas. Somehow, they did not learn when it is time to let go. (By Charles Assisi)
The Tata-Mistry fight isn't just about washing dirty linen in public. It is a wake-up call for Indian enterprises to start the cleansing process from within. (By Indrajit Gupta)
Why India Inc's biggest global acquisition gave the Tatas a bloody nose. (By Indrajit Gupta)
The co-founder of Infosys Technologies and founder of Axilor Ventures opens up in an intensely personal conversation on the various stages of life. (By Charles Assisi)