[By Gerd Leonhard under Creative Commons (cropped from original)]
Dear Friend!
Hope you had a wonderful week.
When the first wave of the internet was taking shape, a bunch of technology enthusiasts created a set of theses they believed would be the new ways of the world, impacted by the internet. This work was first published online and then on popular demand, as a book in 1999: The Cluetrain Manifesto.
The book acquired a cult status among the tech community in Silicon Valley and, of course, all over the world. The 95 theses mentioned in the book laid out a blueprint for some future internet businesses to take shape—mainly social media like Facebook and Twitter. The ideas mooted in the book pointed to the rise of consumer power in the digital age, the end of "business as usual" for companies. How prescient were these theses? There are many thinkers trying to create the next version of the Cluetrain Manifesto. Many good attempts perhaps, but they still seem like work in progress!
As we stand on the threshold of greater technological advancement by way of machines taking over more and more of cognitive work, we have to reflect on the changes we as human beings need to make in order to coexist with this growing force. In an extreme analysis of the power of technology and machines, historian and author Yuval Harari (Sapiens and Homo Deus) says that the only remaining frontier of human ability that has not yet been invaded by these machines is emotional ability—mere bio-chemical reactions that can also be easily replicated by algorithms and computers. It's just a matter of time.
Given this unprecedented technological advancement, where do businesses focus their energies to begin their journeys towards future relevance? Well, a good clue is offered by one of the most successful digital companies of today—Amazon. In the annual letter written by its CEO Jeff Bezos, "customer obsession" is the core driver and the starting point. Even a traditional engineering company like GE has revisited its efficiency and innovation roots and acknowledged "customer intensity" as one of its core beliefs. It seems, the more we have technology advancements, and the more we need to connect with our customers to become more successful.
We at Founding Fuel believe that the fount of all growth for companies exists in getting to understand your customers, co-create with them and indeed in making each valuable to the other. Our learning programmes focus on deep customer immersions and using principles of human centred design to extract insights and co-create value experiences for the customers.
Continuing on the same theme, NS Ramnath caught up with Nicholas Agar, author of The Sceptical Optimist, to explore the relationship human beings have with technology. Agar teaches ethics at the Victoria University of Wellington, New Zealand. He uses the tools of philosophy to look at technological progress. It's a very interesting conversation, were he urges us to look at technology with scepticism. He strongly believes that technology by itself is no solution to a problem.
To catch up with the latest thought in entrepreneurship, business and leadership I encourage you to bookmark and visit www.foundingfuel.com.
If you like our newsletter, do share it with your friends and colleagues and ask them to subscribe to it.
Wish you a great week ahead.
My best,
CS Swaminathan
On behalf of Team Founding Fuel
Featured stories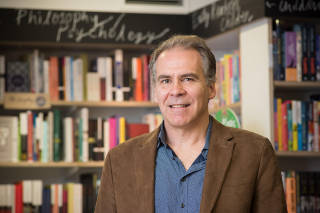 In this interview Nicholas Agar, author of 'The Sceptical Optimist', talks about why unquestioning enthusiasm and a blanket rejection of technological change are equally misguided. (By NS Ramnath. Read Time: 8 mins)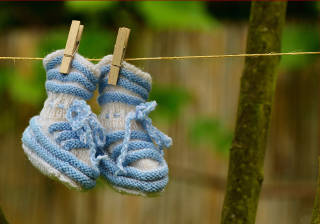 The popular belief is creative minds work best in unstructured, open-ended environments. But some research suggests that the opposite might be true. (By Charles Assisi. Read Time: 6 mins)
What we are reading
Of late, Uber is in the news for all the wrong reasons. While it has turned the transportation industry on its head, it is still having growing up challenges. The company CEO has been caught on the wrong foot on far too many occasions. So much so that he has chosen to make amends and has apologised publicly. But is Uber doomed? Many analysts started to predict the quick demise of the ride-sharing company because of all the missteps. But when a campaign gained steam in the US to delete the Uber app, and after losing the top spot in mobile app stores, it quickly regained its top spot in just a few days. Customers really see this service as valuable and are quick to forget its shortcomings. In this analysis by Citylab, we get a perspective on what happens when Uber leaves a city—in this case the city of Austin, Texas—and other insights into the ride hailing business model. (Read Time: 9 mins)
How good are humans in thinking about the future? An interesting essay draws on research based on FMRI and other brain imaging studies to say that our "brain acts as if your future self is someone you don't know very well and, frankly, someone you don't care about." This has a lot of implications for how we look at ourselves in the future. The author goes on to provide some valuable tips on how to think like a futurist: "Make a list of things that you're interested in—things like food, travel, cars, the city you live in, shoes, dogs, music, real estate. Then, at least once a week, do a google search for "the future of" one of the things on your list. Read an article, listen to a podcast, watch a video—and get some specific ideas of what the future of something you care about might be like." (Read Time: 5 mins)