[From pxhere]
Over the last week, our co-founder Indrajit Gupta has been among those who have meticulously documented the many narratives around Chanda Kochhar. One word binds these multiple narratives: Hubris.
While that is blindingly obvious, oftentimes, infuriating questions from thought leaders follow. And Indrajit has been at the receiving end of some of these. "If Kochhar was wrong for as many years," many ask, "why did those of you in the media business miss the story?" What follows are ridiculously blanket statements—of how media professionals are akin to a pack of vultures greedy to feed off the carcass of the fallen.
Very bluntly put, I cannot think of more asinine statements than this. And I have my reasons.
1. The media's role is to investigate, not prosecute. Since April 2018, The Indian Express has done just that. All the reports the newspaper published are now available as an e-book titled Chanda Kochhaar's Conflict of Interest.
2. The riposte to this is that whistleblowers' letters to the regulatory authorities were available in the public domain much earlier and the media ought to have latched on then. This, too, is a silly argument. Any editor must scrutinize the content, motives, authenticity and have all of it investigated directly. This takes much time and effort.
3. Above all else, if a whistleblower's letter was available, what were those at the regulatory authorities explicitly mandated to prosecute doing? They have a fiduciary responsibility to the office they occupy and the people in a democracy. Because they failed at their jobs, the media stepped in, investigated, asked questions, and attempted to ask what is it that is being tried to be swept under.
When looked at from this perspective, Kochhar is in hot water now because of the Fourth Estate. The case now rests in the hands of the judiciary, executive and legislature, the other three pillars in a democracy, to investigate and prosecute, as it must in any democracy.
Ironically, even as this scam was perpetuating itself and regulatory authorities had their heads buried in the sand, they'd wake up from somnolence oftentimes to jolt startup founders with "Angel Tax". Whatever is it supposed to mean? Turns out, it is a perverted interpretation of an antiquated law.
What India needs right now are more entrepreneurs, not laws such as these, argues Haresh Chawla in a no-nonsense essay. May I urge you to read it and share your thoughts?
My very best,
Charles Assisi
On behalf of Team Founding Fuel
FEATURED STORIES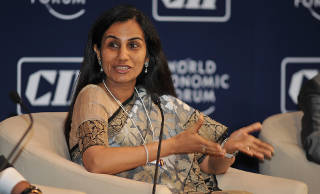 [By World Economic Forum, under Creative Commons]
The inside story of how Chanda Kochhar let hubris and greed implode her trail-blazing career at ICICI Bank. (By Indrajit Gupta. Read time: 14 minutes)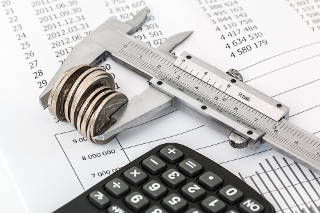 [From Pixabay]
India needs more start-ups and entrepreneurs. Antiquated sections of the Income Tax Act must be scrapped. (By Haresh Chawla. Read Time: 8 mins)
WHAT WE ARE READING AND LISTENING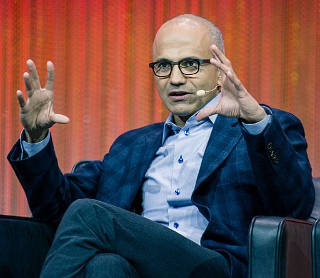 [OFFICIAL LEWEB PHOTOS (CC BY 2.0), via Wikimedia Commons]
Nadella's genius was knowing that if Microsoft wanted to change, it had to start from within. (By Simone Stolzoff)
It's energy efficient, space efficient, safe, inclusive and better. (By Florent Crivello)
Smartphones, AI, technology regulation, driverless cars. (With Danny Fortson)
Harvard's Gary Pisano discusses the importance of balancing strategy, systems and culture at big firms to spark innovation.
FROM OUR ARCHIVES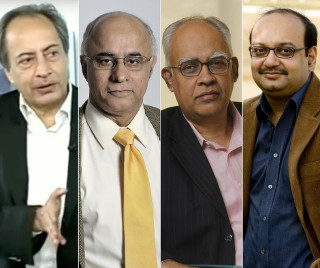 A special Facebook Live conversation with Sanjeev Aga, Subroto Bagchi and Sanjoy Bhattacharyya on what it takes to fix India's corporate governance challenge in the context of the Tata-Mistry fight.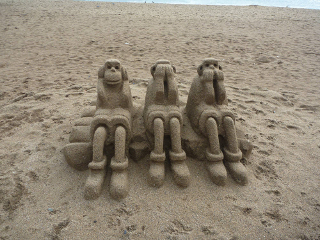 [Photograph - Three Wise Monkeys by Simon James under Creative Commons]
Should you replace an effective but dishonest guy with an honest but ineffective individual? (By Subroto Bagchi)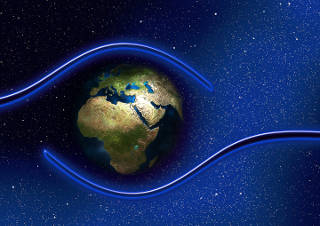 [By Gerd Altmann under Creative Commons]
True business leadership lies in pursuing a higher purpose than merely obtaining a larger monetary valuation of the business. (By Arun Maira)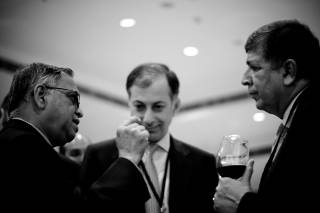 [By Jasvipul Chawla via Flickr (CC BY-NC-SA 2.0)]
The Infosys founder has always claimed the high moral ground on good governance. But by taking on the current board in a high-pitched boardroom battle, he may have violated his own tenets and weakened the institution. (By Rama Bijapurkar)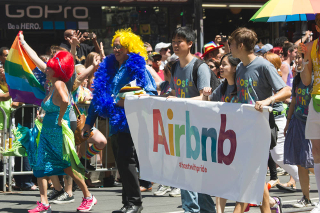 [Photograph by Quinn Dombrowski under Creative Commons]
As Mattel and Airbnb's Brian Chesky showed, an unconditional apology and self-penalization work. (By Rajesh Srivastava)