[By opensource.com via Flickr. Under Creative Commons]
Dear friend,
Earlier this week, I was part of a conclave on how to make India malaria-free, organised by the Godrej Group. Three weeks before this conclave, I knew very little about India's fight to eradicate malaria by 2030 or indeed how a country like Sri Lanka has managed to get to that goal, well ahead of us. A critical theme of the conference—and the roundtable that I moderated—was around partnerships and collaborations. It was based on the recognition that the government's health system was already overburdened—and that unless the social sector, the civil society, business, and research institutions learnt to work together, we would remain far away from our goal. It is a difficult, but certainly not an impossible task, to forge a more collaborative mindset. And it helped that my panellists from the best research institutions, NGOs, corporate trust and business, spoke candidly. You'll get a better sense about the specific challenges in forging partnerships—and the mindsets that are holding us back—when we share the video recording of that conversation on Founding Fuel next week.
Talking about exciting and purposeful examples of entrepreneurship in healthcare, earlier this week we brought you the inspiring story of Forus Health, based on a book extract from Flight of the Unicorns by Soum Paul. Soum is a brilliant tech and media entrepreneur, film-maker and writer. And has been engaged in conversations about the power of entrepreneurship, innovation and technology with us at Founding Fuel for more than a year now. He captures the story of Dr Shyam Vasudev and K Chandrasekhar, two former senior executives from Philips, who solved the problem of preventable blindness, even without being practising doctors or knowing next to anything about ophthalmology. They were inspired by a talk delivered at Philips by a senior doctor from Aravind Eye Care. Their must-read story is a good example of how almost every successful innovation tends to be iterative in nature, based on quick customer feedback and rapid, smart prototyping. But in the end, what drives this difficult entrepreneurship journey is a strong sense of higher purpose and a set of clear principles aimed at serving multiple stakeholders. And that's what makes the story of two mid-career entrepreneurs at Forus Health stand out.
Forus Health is a for-profit enterprise. The founders are committed to making money for their investors. And yet it doesn't deter them from doing their utmost to serve their key stakeholder: a poor patient who doesn't have the wherewithal to spend monies on preventive treatment.
This false trade-off between purpose and profit often cripples many well-intentioned entrepreneurs. If there's one thing that bright, young twenty-year-olds from India's best engineering and management schools can pick up from the Forus founders' dogged pursuit of entrepreneurial success, it is this: purpose always trumps profit. It's a larger question that my friend and co-founder Charles Assisi raises in his recent instalment of Life Hacks, a popular column with a loyal following. Once you read his provocative column, it'll make you think about the key difference between leaders who are missionaries and those who are simply mercenaries.
If you've had a chance to visit our new microsite around The Aadhaar Effect, please do share your feedback with us. Based on our ongoing, deep research on #Aadhaar led by my colleagues NS Ramnath and Charles Assisi, there are many exciting things that are afoot—and we promise to share those updates with you in the coming months.
Do share this newsletter with your friends and ask them to subscribe to it.
Indrajit Gupta
On behalf of Team Founding Fuel
Featured Stories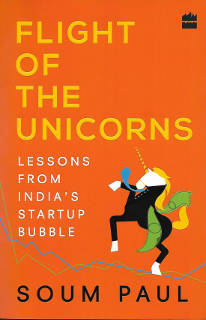 Who is my product for? What is my real goal? A relentless focus on these two questions allowed Forus Health to develop a low-cost, sturdy device to detect preventable blindness. This extract from Soum Paul's book 'Flight of the Unicorns' tells the founders' story. (Read time: 11 mins)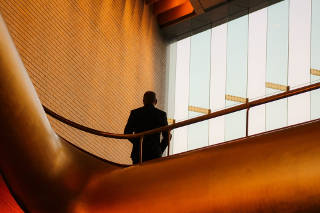 [By Free-Photos via Pixabay]
Two kinds of leaders exist: mercenaries and missionaries. Both can win battles, says Charles Assisi. But when it comes to fighting a war, whom would you go with? (Read time: 8 mins)
What We're Reading (and Listening)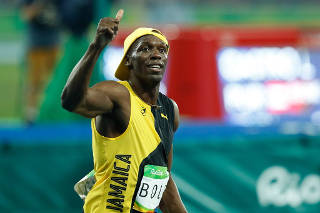 [By Fernando Frazão/Agência Brasil ([1] [2]) (CC BY 3.0 br), via Wikimedia Commons]
Last night, Usain Bolt ran his final 100 metre race. He was one of the greatest athletes ever, and dominated the tracks for more than a decade and a half. In his inimitable style, leading sports writer Rohit Brijnath pays tribute to a sportsman who perhaps combined Muhammad Ali's swagger and charm and Pele's breathtaking impact on the football field. (Read time: 3 mins)
"Everyone understands that whether you are a CEO or a leader in some capacity, or even the President of the US, no one is infallible and everyone occasionally makes a mistake or misspeaks," said Arthur D Collins, the former chairman and CEO of Medtronics. "But surprisingly enough, it's more of a rare occurrence when leaders own up and say, 'Listen, I'm sorry.'" Listen to this podcast from Knowledge@Wharton where Collins explains the power of an honest apology. (Time to listen: 22:29 mins)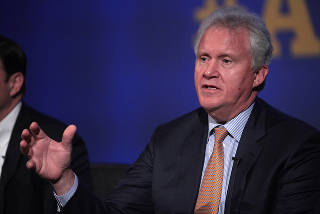 [By Gage Skidmore under Creative Commons]
Last week, Jeffrey Immelt stepped down as chairman and CEO at GE. In his final blog post on leadership, Immelt shares the lessons he learnt about leadership. (Read time: 3 mins)
From Our Archives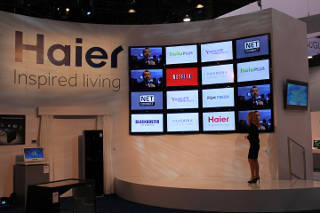 [Photograph : Haier - Yahoo! Connected TV Booth by Yahoo under Creative Commons]
Haier CEO Zhang Ruimin transformed a bankrupt appliance manufacturer into a respectable brand, and is disrupting Haier again. Neelima Mahajan tells his amazing story of transformative leadership. (Read time: 8 mins)