[By Frits Ahlefeldt under Creative Commons]
Dear friend,
It is easy to be seduced by the glamour of ideas, especially if they are our own. Oh, the thrill of being called an ideas machine!
Charles Assisi's introspective article this week is a reminder that without great execution a great idea is nothing more than imagination. As an entrepreneur and a writer, Charles asked himself a few questions: In looking for creative solutions, how deep do you go? When do you stop asking a question? How many answers are needed before you attack the problem? It's a must read for anyone with an entrepreneurial bent of mind.
Also, don't miss Hari Abburi's article on the eight employee experiences that are a hallmark of great culture and lead to desired customer outcomes. They call for a design thinking approach, and applying customer thinking to employees. The exercise means creating "tangible experiences of your external brand at work internally".
This is the second in his series on agile HR, where he explores how the HR function can become a multiplier of ideas in keeping with the strategic goals of the firm.
Happy reading!
Earlier this week, our co-founder Indrajit Gupta participated in the 2017 Horasis Asia Meeting in Kolkata. Held on November 26 and 27, it attracted more than 400 delegates from nearly 180 countries. Supachai Panitchpakdi, former Secretary-General, UNTAD, Tofael Ahmed, minister of commerce, Bangladesh, Mamata Banerjee, chief minister of West Bengal, and Yoshito Hori, founder and chairman, Globis, Japan, were among the many senior leaders from government and business who discussed a wide plethora of issues ranging from regional cooperation, impact investing to sustainable growth. Indrajit was part of a panel on Valuing Knowledge as a Public Good. The interest in the India story—and calls for closer ties between Indian and ASEAN—was palpable, he says.
There was much interest and questions around Project Aadhaar, what may its implications be for India and the learnings it holds at the GetGlobal Forum in Dubai on November 28. An audience of select decision makers from across the world listened in with much interest as Charles delivered the India keynote around what may a post-Aadhaar world look like.
If you received this newsletter as a forward, I invite you to subscribe to it.
All the best,
Sveta Basraon
On behalf of Team Founding Fuel
Featured Stories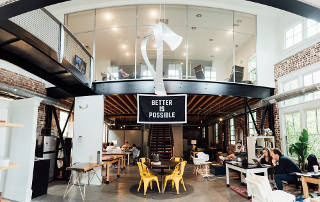 [By Pexels, under Creative Commons]
Agile HR blurs the lines between the customers and employees. This means an employee experiences what the customer does. And that requires design thinking, says Hari Abburi. (Read Time: 5 mins)

[By Gerd Altmann under Creative Commons]
There is no clinical evidence to prove this, but my brain fell in love with ideas and got close to that of a cocaine addict, says Charles Assisi. (Read Time: 8 mins)
What We Are Reading
Can the blockchain, a distributed ledger technology that underpins cryptocurrencies such as the Bitcoin, be used to help millions of poor people gain access to financial services? Recent announcements by companies such as IBM and MasterCard suggest that it can, writes social venture capitalist Mir Haque in this opinion piece.
The digital shopping revolution offers new opportunities to mall operators agile enough to seize them.
The viral publisher Bored Panda is thriving on the social network despite the algorithm changes that doomed its competitors.
From Our Archives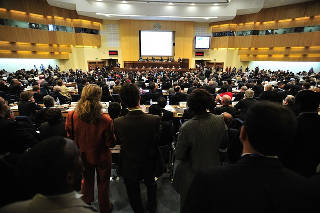 [By David Mark under Creative Commons]
The first step is to acknowledge the anti-story and then put a more powerful story in its place, says Indranil Chakraborty.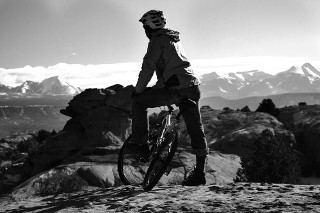 [By Zach Dischner under Creative Commons]
From CKGSB Knowledge: Caroline Webb, author of 'How to Have a Good Day' and chief executive of Sevenshift, on what you can do to have a more fulfilling work life.