[Image by Candid_Shots from Pixabay]
Good morning,
It's that day of the week when we bring FF Recommends. Even as we were planning this edition a few days ago, we stumbled across an essay that dates back to January 2018 headlined Disaster Planning for Less Crazy Folk by Michael Zalewski, who is described on Wikipedia as a computer security expert. While the post is a very long one and clearly written with an American audience in mind, we think it contains universal truths. By way of example, here's a snippet from the essay on the importance of saving money and how to go about it.
Groceries. Try to shop at less expensive grocery stores and try out lower-shelf brands—especially when it comes to commodities such as cooking oil, paper towels, milk, seltzer water, flour, sugar, or salt. Table salt tastes and works the same, whether you paid $1 at Walmart or $15 for a Sherpa-approved Himalayan variety at Whole Foods. Groceries eat up a good chunk of our monthly budgets, so even seemingly inconsequential savings tend to add up very fast.
Restaurants & taxis. Many young, urban-dwelling folks frequently dine at restaurants, go to clubs, or take cabs around town. If that sounds like you, don't give it up, but scale back slightly by designating several days a week strictly for public transport and home food. Contemporary frozen dinners can be surprisingly tasty, and Netflix has some good shows.
Gadget upgrades. If your older phone, laptop, or a TV set are still working fine, keep them for another year or two. Sure, it's fun to play with a new toy, but the excitement wears off quickly, and being a bit behind probably won't make your life feel hollow and pointless. All things considered, you are not impressing your friends that much by showing them that you had $500 or $1,000 to throw away.
Subscription services. Small monthly fees add up to gargantuan sums over the years. Do you really need cable TV, or can you watch most of the same shows online for less? Are you still paying for a landline or for that AOL account? How often are you using that gym membership? Can you try out lower speed for your Internet service? Or slightly increase the deductible on your car?
Extra cash. If you ever get a bonus or a raise at work, don't squander it by reflexively spending more on mundane, everyday stuff. Put back that fancy bottle of barrel-aged olive oil, that pair of ergonomic toe socks, or that wi-fi enabled toaster. Smile, set the proceeds away, and go about your life as if nothing ever changed.
To read the full essay, click here.
And a reminder! Do join us later this evening between 7:30 - 8:00 pm (IST) in a conversation with Sakshi Katiyar and Sangeeta Mall on Talkin' 'Bout My Generation (TAMG). They're a fun duo and very, very, relatable. Register here, if you haven't already, that is.
In this issue
FF Recommends: Personal mobility options
The problem with Indian English
FF Recommends: Personal mobility
Since the time the pandemic struck, people have been reluctant to move out of their homes. Many assumed that in three-four months, life will go back to normal. What is painfully obvious to most of us now is that our lives have changed forever. The coronavirus will be around for a while, and a casualty is our personal mobility, as this report from McKinsey highlights.
How are people in India adapting to the aftershock and what pointers emerge? We could hear three narratives. What follows is an account of their journeys and recommendations.
Narrative #1: Join the cycling revolution
There has been an unprecedented increase in cycle sales in India since the pandemic struck. No surprises there, because people want to avoid using public transport. These people are of two kinds.
Those who are uncomfortable with popular modes of transport such as ride hailing apps like Uber and Ola.
Those who cannot afford ride hailing apps, but are still wary of getting into public transport.
Having said that, most urban Indians live in cramped homes. Gyms or clubhouses are still viewed as risky because they are in a closed environment. It is inevitable then that all kinds of people turn to bicycles for commutes, completing routine chores, or simply to exercise in the neighbourhood.
Reports have it that in most cities in India, there is a waiting period to get a brand new bicycle. The ongoing tensions with China have also impacted the supply chain. So, what do you do if you want to cycle but can't get hold of one or don't want to purchase one yet?
I spoke to some of my friends in Bengaluru who have experimented with ride sharing apps such as Yulu Bikes and other similar services. Here's how they go about using their new-found two-wheelers even as they minimise the risk of Covid-19:
1. Long-term rentals: Most bike-sharing apps are now offering the opportunity to rent a bike for longer periods of time (weeks or months). Many of my friends have used this to explore this new hobby and see if it fits into their lives, before they decide to purchase one. Given the bike stays with you, the risk of contracting Covid-19 is minimised.
2. Electric wins the day: If you are planning to cover long distances or your topmost agenda is recreation, their No. 1 suggestion is to try an electric bike rather than a traditional bicycle. They say it's a lot more fun. (Or maybe my friends are way too lazy. Perhaps both.)
3. Use the same bike for the entire trip rather than changing it frequently: Pre-Covid, my friends would change the bike at multiple stops. They would reach their destination, park/let go of the bike at the stand, finish their chore, and pick up a fresh bike for the return trip. Now, they pause the ride once they reach the destination and keep it with them for the entire trip. This costs a little bit more, but it's worth avoiding the risks and the hassles of sanitising the bike all over again.
4. Sanitise the bike + wear a mask: This bit of advice may sound obvious. But it is important. Before you hop on the bike, do sanitise the handles, the seat and the bike basket. And do wear a mask.
Narrative #2: Ride hailing apps seem relatively safe
Our locality in Worli in Mumbai was badly hit by the pandemic right from the start. I've been a bit paranoid about keeping the family—and myself—safe from Covid over the course of this lockdown. Of late, I've been forced to step out of home, at least twice a week, especially to visit my elderly parents. Fortunately, they live a little more than a couple of kilometres away from us.
Either because the car or the driver wasn't available at the time of my visit, I didn't have much choice but to rely on booking a ride on either an Ola or an Uber on at least four occasions in the past two months. I have to admit that stepping out without access to one's own car did induce a sense of trepidation.
Fortunately, my experience has been more than satisfactory on all three rides. First and foremost, all the drivers wore a mask. (Both services claim they are using an online mask recognition system to check if the driver is wearing a mask by asking them to click selfies and share them via the app. Plus, they claim they do regular temperature testing for drivers as well.) The cars looked clean for the most part. (Apparently, the cars are fumigated every 48 hours in some cities and cleaned after every ride, though this is hard to verify). A couple of the cars even had a bottle of sanitiser conveniently placed inside, which I made sure I used after stepping in and when stepping out of the vehicle. And the best feature I loved was a transparent plastic sheet in an Ola vehicle which completely separated the driver from the passenger at the back. I read somewhere about some people complaining that it made it a tad claustrophobic. I can tell you I felt a lot safer.
While the current regulations mandate that the AC must only be used in fresh air mode, I made sure that it remained switched off and the windows rolled down. The regulations also don't allow more than two passengers at the back. No passenger is allowed to sit in the seat next to the driver, though on my last Ola trip last evening, the app seemed to suggest that they could take a maximum of three passengers. And if you use the credit card to pay, just as I did, it is not just convenient, but social distancing norms don't need to be violated in any way. Now, there's one other thing to keep in mind: while riders have been warned not to board the cab if they're showing any Covid-related symptoms, that's often tough to enforce in reality and becomes more a matter of trust.
Narrative #3: Large parts of buying a car is shifting online
We began the process of booking a new car to replace our nine-year-old VW Jetta in January, more than a couple of months before the lockdown began. But because of the lockdown, the car didn't get delivered until July. By which time, given the raging pandemic and the lockdown in our part of town in Worli, I had to figure out a way to ensure that the dealer could complete the delivery, without my having to step out of home. I'll tell you more about that in a bit.
First, let me share how my own buying experience may have been in sync with how people are now apparently booking cars across dealer showrooms. Unlike the earlier occasions when we replaced our old cars, this time I didn't waste too much time in choosing the vehicle we wanted. I did my homework online. And also spoke to a friend who had been a former auto journalist. We were looking for a model that was both contemporary, feature-rich and stylish. And for the first time, we were willing to trade in our sedan for an SUV.
The choice was pretty obvious: Kia Seltos. MG Hector looked too much of a hulk and Creta's new edition was still some months away when we booked in early January. Even back then, Seltos' sales were on a roll—and there seemed to be safety in numbers! And most auto magazines gave it rave reviews. (Since then though, the sales of the new Hyundai Creta have overtaken the Kia Seltos last month).
The Kia website was also pretty lavish and easy to research. Except that due to the sheer variety of specs, selecting the variant was a tad complex. But the toughest part—if you can believe me—was deciding on the colour. My wife and I wanted the vibrant red. And our teenage daughters told us that they wouldn't step into the new car, if we didn't opt for a more sober colour! Eventually, much against our wishes, we picked the steel silver.
Now, post the lockdown, my friends in the auto trade tell me that the game has fundamentally changed. Most consumers aren't shopping around, going through multiple test drives. Instead, they are doing their research online. Or talking to colleagues, friends and relatives. And once they have decided on the brand and the model, they are directly visiting a specific dealer showroom to book the vehicle. Some are even skipping that stage and resorting to online booking. And that's sensible. A colleague's friend who visited the Kia showroom in Gurgaon last week said it was teeming with customers! And it took her more than two hours to drive out with her brand new Kia Sonet, its smaller but elegantly designed SUV.
Aware of the heightened concerns around safety, our Kia dealer was willing to complete all the formalities—including picking up the cheque and supporting documents for the registration process—from our home. There was one irritating hitch though: when it came to delivering the car, they insisted on a signed declaration. If the vehicle met with an accident on the way to our home, they would not take any responsibility for it! That was a trifle odd. And much against my wishes, I had to send my driver to pick up the vehicle.
It's been three months now. We've used the car sparingly. And the first free service is now overdue—and we'll soon need to overcome our apprehensions about the risks of sending it to the service station.
The problem with Indian English…
… is that it can be interpreted in any which way in other parts of the world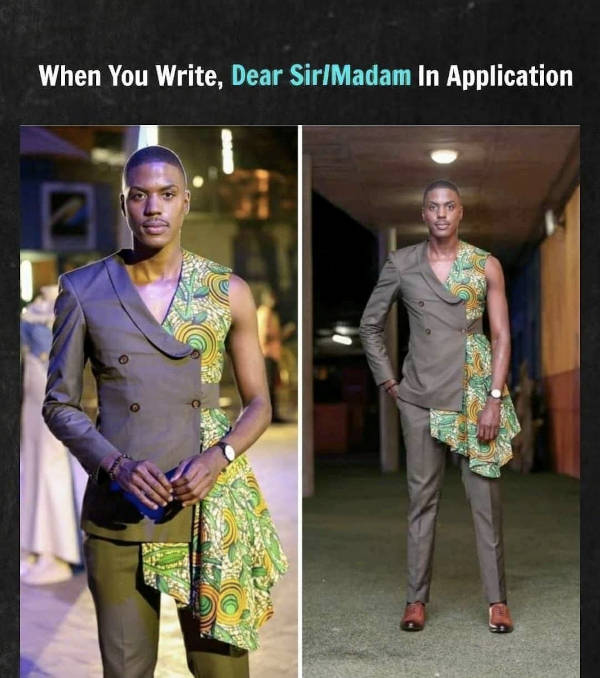 (Via WhatsApp)
What say you? Any thoughts? Head over to our Slack channel.
And if you missed previous editions of this newsletter, they're all archived here.
Bookmark Founding Fuel's special section on Thriving in Volatile Times. All our stories on how individuals and businesses are responding to the pandemic until now are posted there.
Warm regards,
Team Founding Fuel