[Photo by Michael Brosilow / CC BY-NC-ND 2.0. Via Flickr]
Good morning,
At Founding Fuel, we are fans of Morgan Housel at Collaborative Fund because he places risk in perspective. The last time we had shared a pointer to one of his notes was when he spoke about why Japanese businesses are so good at surviving crises. We revisit his notes often to understand the world around us. And this one that contains a little known anecdote about the legendary Harry Houdini, the American illusionist and stunt artist, got our attention. There is much to learn from it.
"One of his famous tricks was letting big men punch him in the gut as hard as they could. Houdini—an amateur boxer before becoming a magician—said he could flex his muscles in a way that could absorb any blow. The stunt matched what people loved about his escapes: the idea that his body could conquer physics.
"One day in 1926 Houdini was resting in his dressing room after a performance when a group of students from McGill came in to visit.
"One of the students, Jocelyn Gordon Whitehead, asked, 'Is it true, Mr. Houdini, that you can resist the hardest blows struck to the abdomen?'
"Without warning he then began slamming his fist into Houdini."
Housel then goes on to describe how Houdini gestured and told the man to stop. He wasn't ready to take the blows. "A day later Houdini was doubled over with abdominal pain…And then Harry Houdini died," Housel writes.
"The riskiest stuff is always what you don't see coming.
"Risk is complicated, which is why we're not great at dealing with it. It's more than just something bad happening. How risky something is depends on whether its target is prepared for it. A big event people have time to prepare for can be handled without much fuss. A smaller one out of the blue can be deadly.
"Houdini—who buried himself under six feet of dirt in a straight jacket and dug himself out weeks before he was killed by a student's jab—learned this the hard way.
"It's also something we should remember when thinking about the economy and our investments."
This essay was written at the start of this year and now sounds prescient. You can read it here.
In this issue.
The inner game of IPL
The logistics of vaccine distribution
What do you see?
The inner game of IPL
Drawing from his experience as a commentator for the ongoing IPL, Mark Nicholas says living in biosecure bubbles will take a toll on cricketers in the long run. Initially, isolation seemed fine—"This is not the hard-knock life"—but then he started seeing its downside.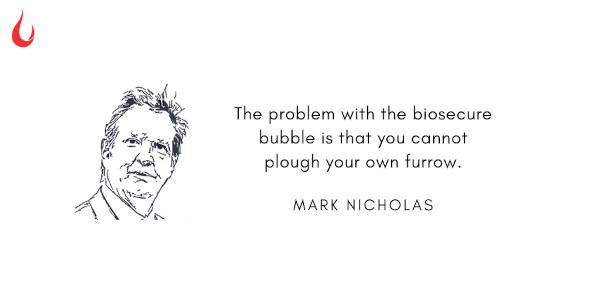 He writes, "I've been travelling for cricket all of my adult life. It is a privileged existence. As a player, you have training, practice and team-mates to fall back on. As a commentator you usually plough your own furrow a little more, exploring a life outside the game, which brings you new experiences and joys. The problem with the biosecure bubble is that you cannot plough your own furrow. I am glad to have a few miles on the clock—they help me complete the journey—and that fine men such as Sunny Gavaskar are a part of our team. Were I a younger man, with the wind beneath my wings, I might feel as if the air had stopped circulating. I would almost certainly do so if my form was suffering and the game was turning against me. Then, I imagine, the single room would become a lonely place.
"Which, I'm sure, is [Jason] Holder's point—'something needs to be done to free things up a little for the players' mental health'. It is a very good point."
Dig Deeper
The logistics of vaccine distribution
Politicians have been busy promising to give vaccines free for their constituents. In the US, Joe Biden promised free vaccines to everyone. In India, BJP has promised Bihar the same. However, the bigger issue, as we have highlighted in previous editions of our newsletters, is logistics.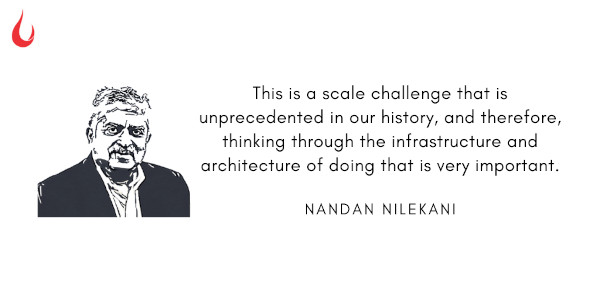 A story in India Today has some details on how India plans to go about it. For instance, who will get it first.
India Today reports, "The expert group has identified 3 crore people with maximum exposure and high-risk jobs. These are 1 crore doctors and 2 crore health care workers, including central and state police forces, home guards, armed forces, municipal workers and Asha workers and community workers—like cleaners, teachers and drivers.
"The listing of healthcare workers to be vaccinated will be completed by the end of October or early November, [Dr VK Paul, a member (health) at the NITI Aayog] said.
"People over 50 years of age and those less than 50 years of age but with co-morbidities will be vaccinated after the first tranche."
In an interview with The Indian Express, Nandan Nilekani highlighted the scale and complexity of the problem.
Nilekani said: "Here, we have to vaccinate the entire population in two years, which means we have to reach 1.3 billion people in two years, and assuming that it is a dual dose vaccine, that's 2.6 billion vaccinations, or 1.3 billion vaccinations a year. That's more than a 100 million vaccinations a month and more than three million a day. So, this is a scale challenge that is unprecedented in our history, and therefore, thinking through the infrastructure and architecture of doing that is very important. Which is why I have been recommending that we should design a system that can do 10 million vaccinations a day across the length and breadth of the country, but all unified by a common digital backbone, so that every person gets the same experience and the same information is recorded. It is basically bringing population scale approach that we used in Aadhaar to a new issue (vaccination) which is, in fact, much more complicated."
In case you are seeking a counterpoint, A Velumani, founder of Thyrocare, in an interview to Forbes India says in his estimate, 30% of Indians are already exposed to the virus and have developed antibodies, and the need for a vaccine will go down as the months role by, because more people will develop the antibodies.
Dig Deeper
What do you see?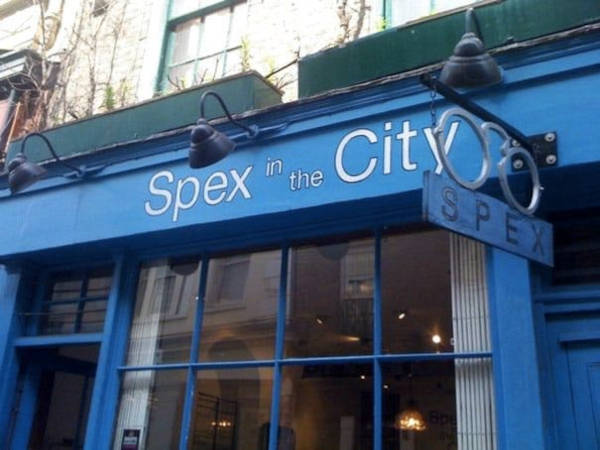 Tell us what you think and find noteworthy. Head over to our Slack channel.
And if you missed previous editions of this newsletter, they're all archived here.
Bookmark Founding Fuel's special section on Thriving in Volatile Times. All our stories on how individuals and businesses are responding to the pandemic until now are posted there.
Warm regards,
Team Founding Fuel