[By TERumel, CC BY-SA 4.0, via Wikimedia Commons. Cropped from original.]
Good morning,
KL Mukesh is a partner at Unitus Seed Fund, has his heart in social investing, and is passionate about numbers. Every week, he shares a story that contains a nugget of wisdom. It makes us pause, and look at the world slightly differently. With the US presidential elections around the corner, and with debates about what's fair and what's unfair, today is as good a day as any to present this story that Mukesh shared. What appears unfair on the surface, might turn out to be fair for all concerned when we dig deeper.
To place that in perspective, let us consider Ram and Shyam, neighbours living in identical homes. Ram loves to spend his time watching movies and Shyam likes to read books on Sundays. But they have chores to complete as well—clean their homes and work to maintain their gardens, among other things.
Ram spends 40 minutes on cleaning his house and 80 minutes on gardening. Shyam, on the other hand, takes 120 minutes to clean and 120 minutes on gardening. Both of them wish they could reduce the time they spend on these activities.
One day, Shyam has a brainwave and tells Ram that he will do three-fourths of Ram's garden if Ram agrees to clean his entire home. "Are you crazy? That is unfair!" Ram yells. In anycase, Ram is much more efficient at doing both, so why would he agree to do this?
Shyam calmly asks him to think about it and do the numbers. A few minutes later, Ram says, "You have a deal."
What happened? How do the numbers stack up? Here's how.
On any given day, it would take Ram 120 minutes (40+80) and Shyam 240 (120 + 120) minutes to complete their work.
But if Ram opted to take Shyam's proposal, it would mean one fourth of his time would be on gardening (¼ (80)) + cleaning his home (40) + cleaning Shyam's home (40) = 100 minutes.
Shyam would take three-fourths of Ram's garden ¾ (120) + his garden (120 minutes) = 210 minutes. So, both end up saving time. What appears unfair, actually works for both of them.
Daniel Kahneman, winner of the Nobel Prize in Economics, has argued that there are two modes of thinking, Thinking Fast and Slow. As we race against time, jumping from one Zoom call to another, we might end up placing a premium on thinking fast. We shouldn't.
In this issue
Lessons from Aditya Puri
How to lead in a crisis
Behind the scenes
Lessons from Aditya Puri
In a rare tribute to a competitor, ICICI Bank tweeted that Aditya Puri, who retired from HDFC Bank on Monday, was "an inspiration to many." Luis Miranda, chairman of CORO & Centre for Civil Society and also founder director of Indian School of Public Policy, shares ten lessons he learned from Aditya Puri. Here are three we liked.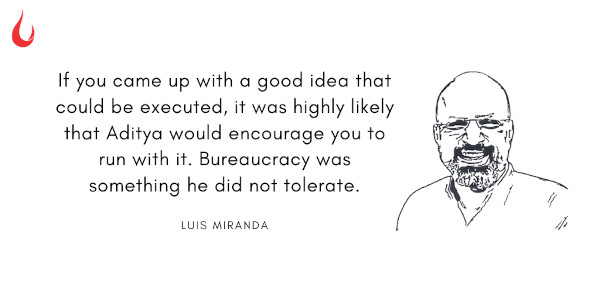 Put together an 'A' team: Aditya went all out to get the best team. Which included Harish Engineer, Shailendra Bhandari, A Rajan, Vinod Yennemadi, Bharat Shah, Paresh Sukthankar, etc. We came with experience and relationships and we stood apart from the other new banks in town because of that. We were a 'different' type of Indian bank.
Monday meetings: The senior management team met every Monday morning at 9:30 am so that we all stayed committed to a common goal. We did not see Aditya much for the rest of the week because we were given a free hand to run our businesses. But those Monday morning meetings helped us become very close as a leadership team.
Leave your work at the office: I learned that from Aditya. After we stabilised in the dealing room, I would leave by 5.30 pm to catch up with the kids at home. I stopped carrying a briefcase and I took no papers home.
Dig Deeper
How to lead in a crisis
In a recent TED Talk leadership expert Amy C. Edmondson shared two counterintuitive ways to lead in a crisis. 1) Communicate when you don't have the answers. 2) Give power away.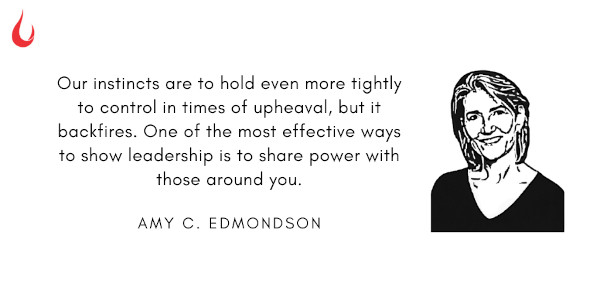 She said,
Honesty creates more psychological safety for people, not less: When the pandemic devastated the airline industry virtually overnight, CEO of Delta Airlines Ed Bastian ramped up employee communication despite having so little clarity about the path ahead, facing truly dire results. At one point in 2020, losing over a hundred million dollars a day, it would have been far easier for Bastian to wait for more information before taking action, but effective leaders during upheaval don't hide in the shadows. In fact, as Bastian put it, it is far more important to communicate when you don't have the answers than when you do.
Give power away. Our instinct is to hold even more tightly to control in times of upheaval, but it backfires. One of the most effective ways to show leadership, if counterintuitive, is to share power with those around you. Doing this requires asking for help, being clear that you can't do it alone. This also provokes innovation while giving people a sense of meaning.
Dig Deeper
Behind the scenes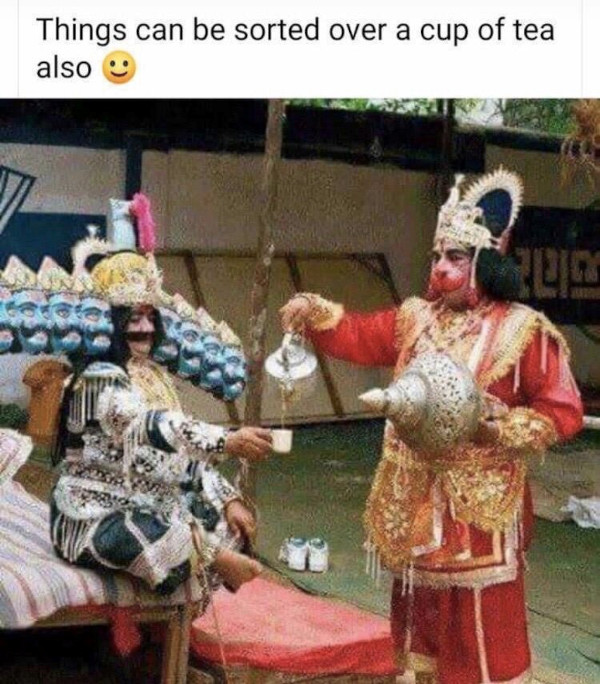 (Via WhatsApp)
What else do you think can be sorted over a cup of chai? Let us know on our Slack channel.
And if you missed previous editions of this newsletter, they're all archived here.
Bookmark Founding Fuel's special section on Thriving in Volatile Times. All our stories on how individuals and businesses are responding to the pandemic until now are posted there.
Warm regards,
Team Founding Fuel