[Photo by Tim Gouw on Unsplash]
Good morning,
How are we to think about our lives, liberty and freedom? These are difficult questions to wrestle with. But the finest minds in history have not shied away from attempting to examine it. Bertrand Russell does just that in Portraits from Memory when he asks if restrictions ought to be placed on human freedom.
"Age and experience have had as much effect upon my opinions as no doubt they ought to have, but I have come to realize that freedom is a principle to which there are very important limitations of which those in education are in a certain sense typical. What people will do in given circumstances depends enormously upon their habits; and good habits are not acquired without discipline. Most of us go through life without stealing, but many centuries of police discipline have gone into producing this absention that now seems natural. If children are taught nothing about manners they will snatch each others' food and the older children will get all the tit-bits. In international affairs it will not be by prolonging inter-state anarchy that the world will be brought back to a tolerable condition, but by the rule of international law, which will never prevail unless backed by international force. In the economic sphere the old doctrine of laissez-faire is not now held by any practical men, although a few dreamers still hanker after it. As the world grows fuller, regulation becomes necessary. No doubt this is regrettable. The world of the Odyssey is attractive. One sails from island to island and always finds a lovely lady to receive one. But nowadays immigrations quotas interfere with this sort of life. It was all very well for Odysseus, who was only one, but if a hundred million Chinese had descended upon Calypso's island life would have become rather difficult. The broad rule is a simple one: that men should be free in only what concerns themselves, but that they should not be free when they are tempted to aggression against others. But although the broad rule is simple, the carrying out of it in detail is complex, and so the problem of the proper limitations on human freedom remains."
Do give it a thought.
In this issue
A lesson from Barack Obama on the art of leadership
The fourth man
The Fast & the Furious
A lesson from Barack Obama on the art of leadership
Obama's new memoir is set to be released today, and here in India, there is much anticipation about what he said about India and Indian leaders. But here's one extract of the book—from The New Yorker—that is equally interesting and important. Here, Obama talks about how the US dealt with the H1N1 crisis.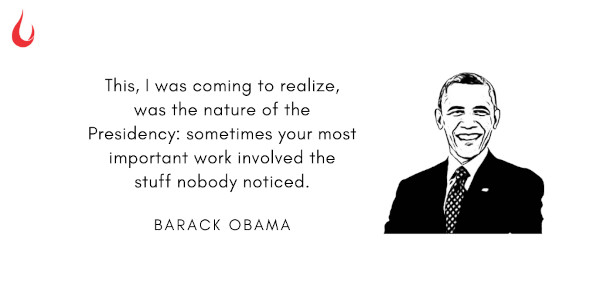 "'You need to be involved, Mr. President,' one of Ford's staffers advised, 'but you need to let the experts run the process.'
"My instructions to the public-health team were simple: decisions would be made based on the best available science, and we were going to explain to the public each step of our response—including detailing what we did and didn't know. Over the course of the next six months, we did exactly that. A summertime dip in H1N1 cases gave the team time to work with drugmakers and incentivize new processes for quicker vaccine production. They pre-positioned medical supplies across regions and gave hospitals increased flexibility to manage a surge in flu cases. They evaluated—and ultimately rejected—the idea of closing schools for the rest of the year, but worked with school districts, businesses, and state and local officials to make sure that everyone had the resources they needed to respond in the event of an outbreak.
"Although the United States did not escape unscathed—more than twelve thousand Americans lost their lives—we were fortunate that this particular strain of H1N1 turned out to be less deadly than the experts had feared. News that the pandemic had abated by mid-2010 didn't generate headlines. Still, I took great pride in how well our team had performed. Without fanfare or fuss, they not only helped keep the virus contained but strengthened our readiness for any future public-health emergency—which would make all the difference several years later, when the Ebola outbreak in West Africa triggered a full-blown panic.
"This, I was coming to realize, was the nature of the Presidency: sometimes your most important work involved the stuff nobody noticed."
Dig deeper
The fourth man
Four cricketers made their test debuts in the 1989 Karachi Test. Everyone knows about Sachin Tendulkar and Waqar Younis. Salil Ankola didn't do well in cricket, but went on to try his hand at acting. A fascinating piece in Mid Day tells the story of the fourth cricketer—Shahid Saeed—whom nobody remembers. But Saeed's story tells us as much about cricket—and life—as does Sachin's.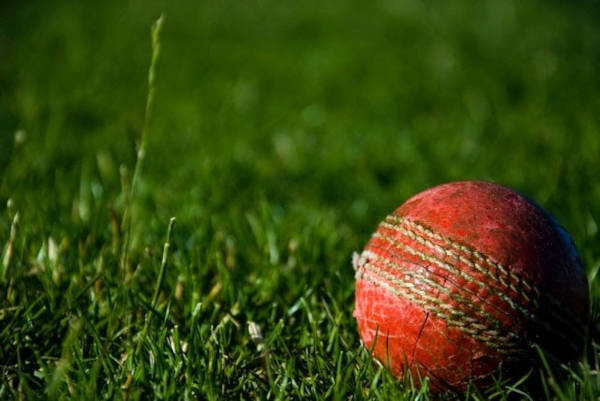 [Photo by Alessandro Bogliari on Unsplash]
Here's an extract.
"When told he was part of the XI on the first morning he couldn't bring himself to eat breakfast. He remembers Wasim Akram's surprise over India picking a 16-year-old Tendulkar. 'If he survives this,' Saeed recalls Akram saying, 'he will go on to be the best player in the world.' Saeed recounts how composed Tendulkar was at the crease and contrasts that with his own state of mind. 'When I walked out to bat, I couldn't feel my feet touch the ground. I shook my body, my arms, my head, but I still couldn't feel my feet. I told myself, 'Oh my good lord, I won't survive.' First ball from Kapil Dev, I don't know how I hit it to midwicket. I was so tense.'
"Saeed was on 12 when he went after a wide one from Kapil. 'I would have left that ball but Imran said we needed to get quick runs to declare. If the captain says jump, you jump. And I edged to the keeper.' Saeed was 12th man for the next Test. And was out of the side thereafter."
Dig deeper
The Fast & the Furious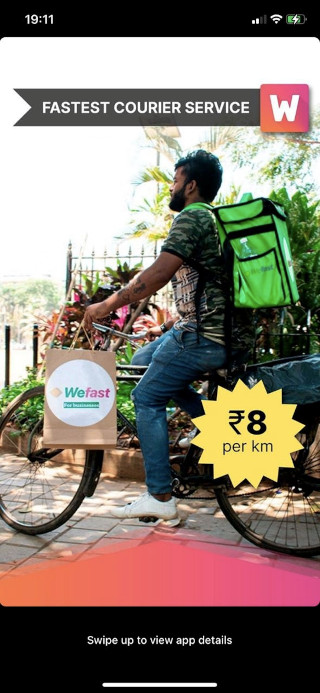 (Via WhatsApp)
The idea of fast and furious is relative. What say? Do share your thoughts on our Slack channel.
And if you missed previous editions of this newsletter, they're all archived here.
Bookmark Founding Fuel's special section on Thriving in Volatile Times. All our stories on how individuals and businesses are responding to the pandemic until now are posted there.
Warm regards,
Team Founding Fuel