[Image by Gerd Altmann from Pixabay]
Good morning,
In Negotiating the Impossible, Deepak Malhotra, Eli Goldston Professor of Business Administration at Harvard Business School, argues that "empathy is needed most with people who seem to deserve it least. The more intolerable their behaviour, the greater the potential benefit of understanding it."
He writes, "Most of us see ourselves as being relatively understanding and empathetic, but we fail to act this way when we are dealing with people who have done things that we find abhorrent or inexplicable. Yet, these are precisely the situations where empathy is most needed. You already understand your friends; the key to resolving conflicts lies in understanding your enemies.
"It is important not to confuse empathy with sympathy. The goal is to understand what is causing someone to behave a certain way; it does not mean you have to approve of their goals or actions. There is a difference between explaining the other side's behaviour and justifying it. If we are to engage with them in any manner other than all-out war, and perhaps even then, we must seek to understand why they believe their actions are appropriate, no matter how inappropriate we may believe them to be. When you are dealing with difficult negotiations and ugly conflicts, it is not necessary to agree with the other side, but it is crucial to understand them."
The advice might sound impossible to follow in the real world. But, Malhotra is not addressing saints, but people solving high-stake problems in the ugly world of business and politics. He gives the example of the Cuban missile crisis, which brought the world close to a nasty war. The crisis was solved through negotiations, and Malhotra gives much credit to US President Kennedy's capacity to empathize with USSR Premier Khrushchev.
Malhotra goes on to quote Robert Kennedy, who worked with President Kennedy to solve the crisis. Malhora writes: "As he reflected on what future generations might learn from this brush with disaster, Robert Kennedy described the crucial role of empathy and the importance of taking the other side's concerns into consideration:
The final lesson of the Cuban missile crisis is the importance of placing ourselves in the other country's shoes. During the crisis, President Kennedy spent more time trying to determine the effect of a particular course of action on Khrushchev or the Russians than on any other phase of what he was doing. What guided his deliberations was an effort not to disgrace Khrushchev, not to humiliate the Soviet Union."
As we start a fresh week, it's worth pondering if our empathy will travel far enough to touch people we hate.
In this issue
Wharton Dean Erika James on trust
The dark side of entrepreneurship
Eating your own dog food
Have a great week ahead.
(Note: Founding Fuel may earn commissions for purchases made through the Amazon links in this article.)
Wharton Dean Erika James on trust
Erika James moved from Emory University's Goizueta School of Business to Wharton Business School as its dean in July, at the height of the pandemic, and after the campus had gone virtual. She couldn't tour the campus, she hadn't met most of her colleagues when she started on her job. How does one build trust under such circumstances?

"You fill the reserve and you start over. While we have the world's attention, it's incumbent upon us."
Knowledge@Wharton explains that James "relied on 'swift trust,' which she defines as suspending doubt about the dependability or capability of people you do not know."
In the accompanying podcast, James explains how she looks at trust, as a concept.
She says it's a term that we use a lot but I don't think we really are thoughtful about what it really means. She thinks about trust in three different ways, all of which matter in organizations.
One is competence-based trust, meaning can you be trusted that you know how to do the work that you've been hired to do?
Another is communication-based trust, meaning do people trust you to be transparent, to be candid, to not share information that should not be shared, etc? So, how do they experience you with respect to communicating in a trustworthy manner?
The last one is contractual, meaning do you follow up and follow through so that people can rely on you behaviorally?
All three of them matter, James said, when leaders give feedback. "Breaking it down to elements, and giving specific feedback about what we mean around trust is critical as a leader," she said.
Dig Deeper
The dark side of entrepreneurship
In Mint Lounge, Shrabonti Bagchi does a deep dive into an aspect of entrepreneurship that many don't talk about—founder depression. It might even have contributed to the suicide of Ashok Varma, the 32-year-old founder of SaaS (software as a service) startups ReportGarden and SalesBenefits. The startup ecosystem is responding. She shares the story of Prasanna Krishnamoorthy.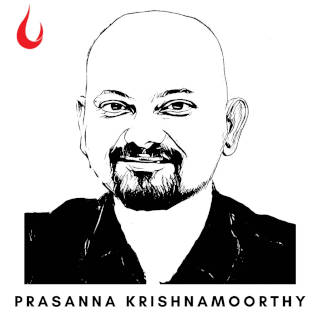 "Running a startup is like running a marathon, so think of yourself as an athlete and your therapist as someone who helps you stay fit and agile, mentally."
Bagchi writes: "A partner at Upekkha, a Bengaluru-based startup accelerator for Indian SaaS startups, Krishnamoorthy has been an entrepreneur himself, and has worked with them throughout his career. He understands what founders go through only too well. 'Founders blame themselves for failures even when they understand at an intellectual level that the failure was because of issues not within their control. It's a lot of load for one person to bear,' says Krishnamoorthy…
"Krishnamoorthy worked with YourDOST to create their Founders Program, a special therapy programme created with entrepreneurs and their specific mental health needs in mind. Over 50 founders at Upekkha have signed up. 'What I tell them is, look at top athletes and sportspersons. They don't go to a physiotherapist only when they are injured, they work with them and fitness coaches throughout. Running a startup is like running a marathon, so think of yourself as an athlete and your therapist as someone who helps you stay fit and agile, mentally,' says Krishnamoorthy."
The story also has a list of resources towards the end for founders.
Dig Deeper
Eating your own dog food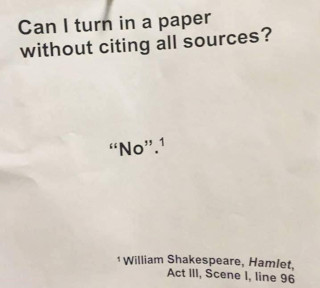 (Via WhatsApp)
Tell us what you think and find noteworthy. Head over to our our Slack channel.
And if you missed previous editions of this newsletter, they're all archived here.
Bookmark Founding Fuel's special section on Thriving in Volatile Times. All our stories on how individuals and businesses are responding to the pandemic until now are posted there.
Warm regards,
Team Founding Fuel