[Photo by Ian Taylor on Unsplash]
Good morning,
Earlier this week, our team was discussing Trendspotting 2021 by Haresh Chawla, and one of the things that struck us about the piece was how optimistic it was. We live at a time when it's easy to be pessimistic. Pessimism is a result of looking at problems, and there are many. But optimism is both a result of recognizing and a way of identifying opportunities. A startup deck needs to have a slide that discusses problems, but it won't be complete without opportunities and solutions. To progress from problems to opportunities demands a crucial mindshift.
In Why Buddhism is True, Robert Wright shares an intensely spiritual experience he once had. He writes: "Late one day in mid-December 2012, I was at a meditation retreat and was outside doing some walking meditation. At some point I looked up at the horizon and saw that the sun had set. All that was left was its pink and purple residue, framed austerely by barren winter trees. I was already in a mildly morose state, having been mulling some personal issue or other, and now I felt a distinct wave of melancholy, as I sometimes do upon seeing a winter twilight. Then—this being a retreat and me having spent much of each day observing my feelings—I immediately, almost reflexively, examined the melancholy. And right away the feeling was drained of force. It didn't immediately disappear, but it now seemed like nothing more than physical waves, neither good nor bad, moving slowly through my body.
"With the melancholy neutralized, the horizon took on a different aspect: it was stunningly beautiful. It had gone from being a reflection of sadness to being a source of delight, even awe."
He ends the chapter, and the book with these lines: "There's a lot to dislike about the world we're born into. It's a world in which, as the Buddha noted, our natural way of seeing, and of being, leads us to suffer and to inflict suffering on others… Still, it may also be a world in which metaphysical truth, moral truth, and happiness can align, and a world that, as you start to realize that alignment, appears more and more beautiful."
In this issue
The coming consolidation in retail
How to conduct better meetings
Tea art of remembering
Have a great day!
The coming consolidation in retail
In an interview with Harvard Business Review, Marc-Andre Kamel, who heads the global retail practice at Bain & Co, talks about how 2020 impacted retail and what its future looks like. The coronavirus pandemic has been disruptive to a whole range of retail players. Some of them closed down. Some of them adapted and thrived. Kamel says, in the coming days, we can expect companies in the sector getting together.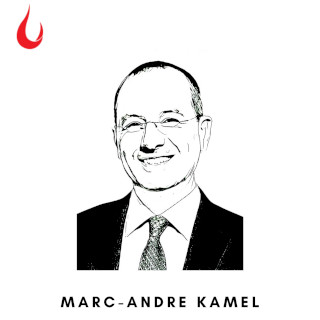 "Some companies will fail and disappear, but retail is sticky. Instead of failing, we'll see companies getting together."
Kamel says: "Take one example: department stores. I don't think department stores will completely disappear. There is value in creating an edited assortment for customer segments looking for the editing and curation that department stores bring. Many of these big retailers that are failing have lost sight of who the customers are they want to delight. They try to delight everyone, but they fragment their resources and wind up delighting no one.
"So one of the things we do with laggard retailers is help clarify their ambition and identify the customer target they are going after. Once they understand that, they can think more broadly about reinventing their value proposition. In some cases, this might involve selling not just products, but services. In some cases, it might involve partnering with another company to become stronger. I do think we're in the beginning of a big consolidation cycle in retail. Some companies will fail and disappear, but retail is sticky. Instead of failing, we'll see companies getting together."
Dig deeper
On January 8, the theme of retail consolidation is likely to come up for discussion yet again, when three leading thought leaders—Dr Jagdish Sheth, Rajendra Sisodia and Can Uslay—talk about their latest book The Global Rule of Three: Competing with a Conscious Strategy.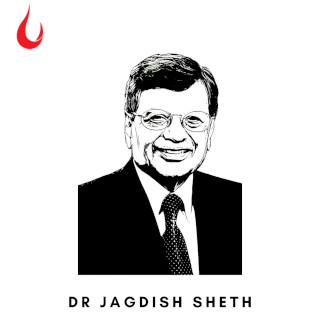 "The Global Rule of Three not only provides the description of how industries evolve but also articulates competitive strategies for the big three, as well as niche players, and those who are in the ditch."
It is an important subject that builds on Sheth and Sisodia's original work titled The Rule of Three nearly two decades ago. And now, based on empirical evidence from the US and globally that cuts across industries like retail, the authors say that only three companies (which they call "generalists") are starting to dominate the market. All other players in the market are specialists. This new global phenomenon has significant implications for businesses and leaders.
Tune in to their conversation with Founding Fuel's co-founder Indrajit Gupta on Friday, January 8 at 8 PM IST.
Register here.
How to conduct better meetings
Nadia Roumani, senior designer with Stanford d.school, and co-founder of Stanford's Effective Philanthropy Learning Initiative, offers useful tips on designing better meetings. The key, in both online and offline meetings, is designing it around people, rather than tech.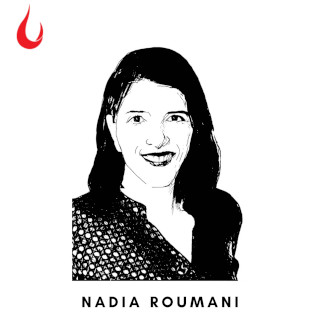 "Taking the time to be intentional, explicit, and creative about designing your meetings is transformative to a group's culture and effectiveness. Plus, it's more fun, and we can all use more fun in our lives!"
She writes, "the principles and process for designing a meeting are the same for both in-person and remote meetings, although the tools at your disposal and some tactics may differ. Even if meetings have followed the same format and structure for decades, if you are leading the meeting, you have the agency to make it a better experience. Even the most mundane meeting, such as a recurring staff meeting, quarterly board meeting, or team project session can be redesigned to be more dynamic and effective.
Here are the things to keep in mind.
Clarify the purpose and desired outcome of the meeting
Articulate and prioritize the information you need to share with the participants
Address the participants' emotions
Design for the behaviours you want to shift
Explore a range of activities that address your goals, and select the ones to include in your meeting
Outline your meeting plan and check whether it will all work in the given time
Dig deeper
Tea art of remembering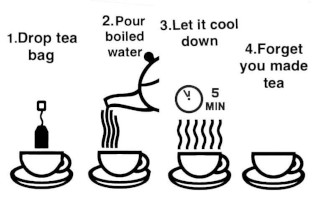 (Via WhatsApp)
Tell us what you think and find noteworthy. Head over to our our Slack channel.
And if you missed previous editions of this newsletter, they're all archived here.
Bookmark Founding Fuel's special section on Thriving in Volatile Times. All our stories on how individuals and businesses are responding to the pandemic until now are posted there.
Warm regards,
Team Founding Fuel
(Note: Founding Fuel may earn commissions for purchases made through the Amazon affiliate links in this article.)