[Image by mohamed Hassan from Pixabay]
Good morning,
Ever wondered why some organisations do well and exude positive vibes while others that appear to do well exude a negative vibe? For answers, examine their leaders, writes Liz Wiseman in her book Multipliers: How the Best Leaders Make Everyone Smart. There are people who bring the best out of people as opposed to Diminishers. Wiseman then goes on to describe it in much detail.
"1. Attracting and optimising talent: Multipliers are Talent Magnets; they attract and deploy talent to its fullest, regardless of who owns the resource, and people flock to work with them because they know they will grow and be successful. In contrast, Diminishers operate as Empire Builders, insisting that they must own and control all resources to be more productive… People may initially be attracted to work with a Diminisher, but it is often the place where people's careers die.
"2. Creating intensity that requires best thinking: Multipliers establish a unique and highly motivating work environment where everyone has permission to think and the space to do their best work… They are able to remove fear and create the safety that invites people to do their best thinking… In contrast, Diminishers operate as Tyrants, introducing judgment and a fear of judgment, which have a chilling effect on people's thinking and work. Diminishers try to demand everyone's best thinking, yet they don't get it.
"3. Extending challenges: Multipliers act as Challengers, continually challenging themselves and others to push beyond what they know… They seed opportunities, lay down challenges that stretch the organisation… In contrast, Diminishers operate as Know-It-Alls, personally giving directives to showcase their knowledge. While Diminishers set a direction, Multipliers ensure that a direction gets set.
"4. Debating decisions: Multipliers operate as Debate Makers, driving sound decisions through rigorous debate. The decision-making process they foster contains all the information the organisation needs to be ready to execute those decisions… Diminishers operate as Decision Makers who seem to make decisions efficiently within a small inner circle, but they leave the broader organization in the dark to debate the soundness of the leader's decisions.
"5. Instilling ownership and accountability:… They serve as Investors who provide the necessary resources for success. In addition, they hold people accountable for their commitments… without the direct intervention of the Multiplier. In contrast, Diminishers serve as Micromanagers who drive results by holding on to ownership, jumping into the details, and directly managing for results."
How does this compare to your work ethic and environment? Let us know.
In this issue
Jack Ma vs the Chinese state
How Moderna's vaccine was 33 years in the making
Who runs the government?
Jack Ma vs the Chinese state
In his latest essay, G Venkat Raman, Associate Professor, Humanities and Social Sciences at IIM Indore, explores what's behind Jack Ma's sudden fall. He says the tension between the state and businessmen has been building up over time, and it's a sign of the state asserting its dominance over the country, at a time when people are not too happy with the state of affairs.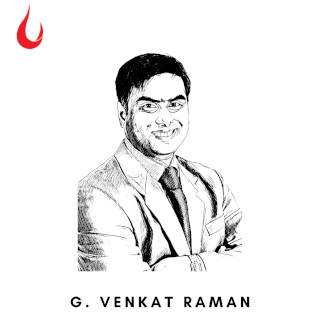 "Chinese regulators' recent antitrust investigations have cast a shadow on further innovation in the fintech domain."
Here's a sample:
"Chinese authorities have been increasingly wary of big businesses in recent years. In the last four to five years, the Xi Jinping regime has come down hard on the top bosses of some financial powerhouses. For example, the Anbang Insurance Group which acquired New York-based luxury hotel brand Waldorf Astoria in October 2014. It was taken over by Chinese regulators in February 2018. The regulators said they were doing this to protect consumer interests in some vital insurance products and there was imminent danger of insolvency. The group's chairman was sentenced to 18 years in prison and was charged with embezzlement of funds and fraud.
"Similarly, the HNA Group, a major conglomerate and hotel investor that emerged out of Hainan Airlines, ran into rough weather with the regulators. In September 2020, HNA group's chairman was barred from buying tickets for high-speed trains and flights. He was even barred from vacations due to the Chinese conglomerate's failure to pay a court-ordered $5,300 in a lawsuit.
"The recent action against Ma is one episode in a series of crackdowns. Ma's criticism of the Chinese financial system in the presence of senior party leaders was just a trigger, but a trigger from a business that has grown too big."
Dig Deeper
How Moderna's vaccine was 33 years in the making
Just two days after the genetic sequence of the coronavirus was placed in the public domain, Moderna created a vaccine to combat the virus and shipped it for Phase I clinical trials. Something like this is unprecedented because until now, all vaccines have been created after much damage had been inflicted and death rates declined. How did Moderna pull this off?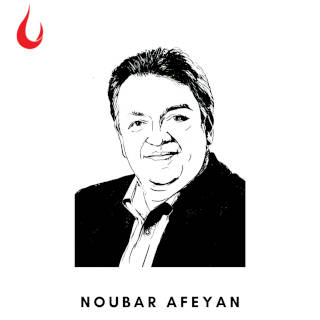 "The permission to leap is given either by confidence or need. If you have a pandemic, you have permission and the need to leap."
This is a theme that American economist Tyler Cowen explores with Noubar Afeyan, the co-founder of Moderna, in his podcast Conversations with Tyler that was published last week. Many years of work and a willingness to push the boundaries is hard-coded into Moderna's culture, Afeyan tells Cowen.
"Well, Moderna is a company that was already 10 years old by the time the virus appeared. Unfortunately for the virus, there has been quite a lot of time to get ready with a platform and with a team that was assembled, even though it was still a massive undertaking to do something that had never been done before.
"From a managerial standpoint, it's a combination of being able to focus very rapidly on the task at hand, be able to make rapid decisions which requires a level of pre-alignment—alignment around how to do what we do, alignment around values—and then execution with rapid iteration. All of those things are crucial to perform at that type of uncertainty and that type of pace.
"Fortunately, in the Moderna case, they have nine years of upbringing before the pandemic that was filled with that culture, that set of principles. So, we were somewhat lucky in being poised to take on things that others would consider—well, first of all, they all considered it impossible, but that was not new to Moderna because Moderna has, for the last 10 years, heard that everything it's doing is impossible, and then improbable, and then undesirable, and then…
"Now, hopefully, we've at least shown that, in one case, it can be effective and impactful. And then that opens up a whole lot of new opportunities."
Dig Deeper
Who runs the government?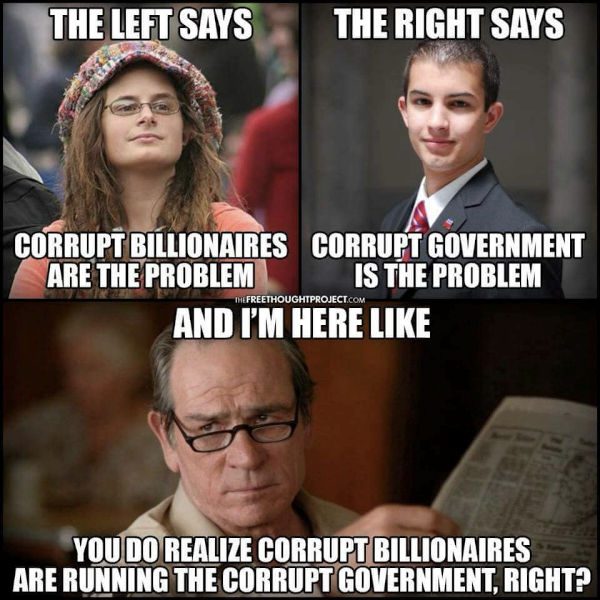 (Via WhatsApp)
Tell us what you think and find noteworthy. Head over to our our Slack channel.
And if you missed previous editions of this newsletter, they're all archived here.
Bookmark Founding Fuel's special section on Thriving in Volatile Times. All our stories on how individuals and businesses are responding to the pandemic until now are posted there.
Warm regards,
Team Founding Fuel
(Note: Founding Fuel may earn commissions for purchases made through the Amazon affiliate links in this article.)