[Image by Candix via Pixabay]
Good morning,
Just how did the Indian cricket team that just got back from Australia manage to survive the battering of the first test match and go on to win the series? Perform under Pressure by Ceri Evans, a forensic psychiatrist and former rugby player who represented New Zealand, offers much to think about.
"The working surface of our laptop is the screen, which sits at the interface between the inside and outside worlds. We draw up information from memory storage (our inside world) and we also draw in information from the internet, or by inputting new data (our outside world).
"Although it occupies the crucial interface position, the screen has a big limitation: we can only work on a small number of files or channels at a time, otherwise we quickly become overloaded and lose track of things.
"Our brain works the same way. The mental equivalent of our laptop screen is called our working memory, a vital mental function located in prime BLUE-mind real estate in our prefrontal cortex… Though our long-term memory has enormous storage capacity, the capacity of our working memory is tiny…
"When it comes to operating under pressure, our working memory capacity can plummet. Normally we call up files (memories) when we want them, but when we're under pressure, any memory that's emotionally similar to the ones we have open can make its way to the surface. Worse still, thanks to our RED brain, any memories that contain threat—and therefore emotion—take precedence. Our working memory loses capacity quickly, so that we can only focus on one thing at a time… In the end our screen may overload and freeze, and we need a moment to shut down and reboot before we can see things clearly again. When our screen is clear and at full power, it drives us forward. But when our RED mind interferes, our crucial BLUE capacity is compromised."
But, Evans writes, "The great news is that however our RED system reacts under pressure, we can increase our BLUE control over those reactions, thanks to a property of our brain called plasticity." There is evidence from experiments and his work to back him up.
Have a good day.
In this issue
Technology and trust in agriculture
Why you should throw away your Bucket List
The state of Machine Learning
Technology and trust in agriculture
In BusinessLine TR Vivek shares the story of Taranjeet Singh Bhamra, the 41-year-old founder and CEO of AgNext, a Chandigarh-based agritech startup.
Vivek writes, "Bhamra, an IIM Calcutta alumnus, who studied agriculture technology at IIT-Kharagpur, chucked up a career in consulting and investment banking at KPMG in 2015 to pursue his ambition of starting a business that could help Indian farmers.
"After a year of 'Bharat darshan' and knocking on the doors of dozens of agricultural universities and research institutions across the country to figure out if he could license some technology innovations to build a business, he settled on the idea of digitising the food chain, thanks to the mentorship of scientists and seed money from Association for Innovation Development of Entrepreneurship in Agriculture (a-IDEA), an incubator run by the Indian Council of Agricultural Research (ICAR).
"Bhamra has so far raised close to Rs 28 crore from Omnivore, an agri-focussed venture capital firm, and Kalaari Capital.
"'A lot of Indian agriculture's problem is on account of the trust deficit, and most of it occurs during the trade of farm produce. There are no objective quality standards nor any means of rapid and reliable testing. During our research while investing in AgNext, we found that there are very few companies, perhaps two or three at best, that have perfected an instant, miniaturised point-of-transaction testing solution. This is one of them,' says Subhadeep Sanyal, a partner at Omnivore."
AgNext uses a bunch of technologies, including computer vision and spectral analysis, to analyse the quality of agricultural produce in 30 seconds.
We are assuming that they don't have any technology solution for the distrust that exists currently between the farmers union and the central government.
Dig Deeper
Why you should throw away your Bucket List
It's increasingly cool to have a bucket list of things you want to achieve, and tick them off one by one. Harvard professor Arthur C Brooks sounds a warning bell against that in a recent column in The Atlantic. He writes, "to increase our happiness, we need better questions than 'What accomplishments should be on my scorecard?'"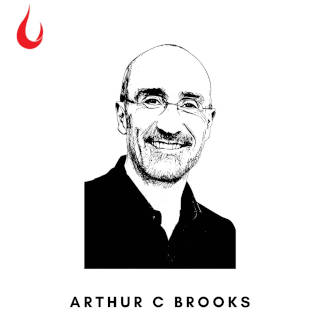 "People often have trouble finding lasting satisfaction from worldly rewards, because as soon as we acquire something, our desire resets and we are looking to the next reward."
He suggests instead that we ponder over three big questions.
1. Who has intrinsic characteristics that I admire and want to emulate?
"Look for admirable intrinsic characteristics in others—virtues such as compassion, faith, fortitude, and honesty. Imitating these characteristics cultivates intrinsic motivations."
2. What do people most need from me, and how can I provide it?
"Decades of research—and millennia of common sense—have shown that self-centeredness leads to fluctuating emotions at best, while a focus on the needs of others can bring stable happiness…and career success"
3. What is my life's purpose?
"Sooner or later, it has to be addressed, and the box-checking approach to success manifestly does not do that."
Dig Deeper
The state of Machine Learning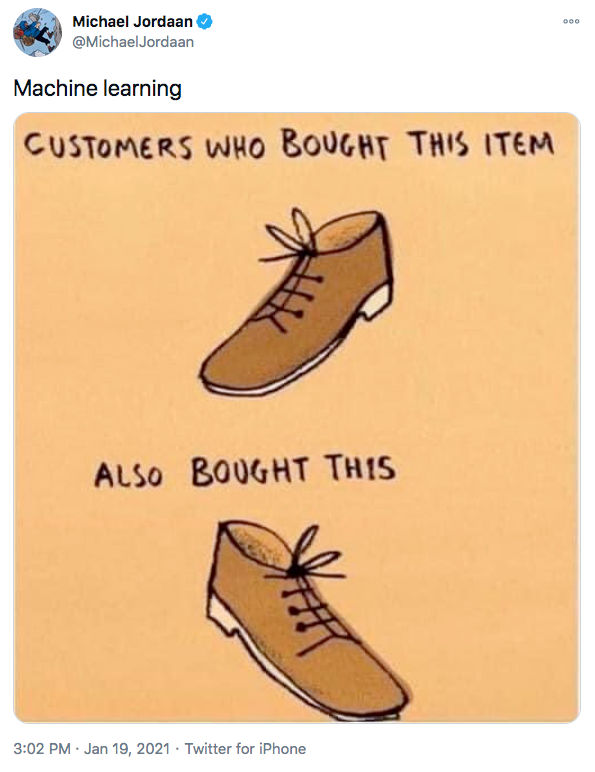 (Via Twitter)
Tell us what you think and find noteworthy. Head over to our our Slack channel.
And if you missed previous editions of this newsletter, they're all archived here.
Bookmark Founding Fuel's special section on Thriving in Volatile Times. All our stories on how individuals and businesses are responding to the pandemic until now are posted there.
Warm regards,
Team Founding Fuel
(Note: Founding Fuel may earn commissions for purchases made through the Amazon affiliate links in this article.)