[Image by TRDStudios / Pixabay]
Good morning,
Over the last few days, investors on the stock markets have been witnesses to gains, erosions and gains. At least from the outside, these markets are not for the feeble hearted—but those with much conviction on why they stay invested in it and where. So how is one to think of volatility? Morgan Housel has an interesting pointer to offer about that in his book The Psychology of Money.
"It sounds trivial, but thinking of market volatility as a fee rather than a fine is an important part of developing the kind of mindset that lets you stick around long enough for investing gains to work in your favour.
"Few investors have the disposition to say, 'I'm actually fine if I lose 20% of my money.' This is doubly true for new investors who have never experienced a 20% decline.
"But if you view volatility as a fee, things look different.
"Disneyland tickets cost $100. But you get an awesome day with your kids you'll never forget. Last year more than 18 million people thought that fee was worth paying. Few felt the $100 was a punishment or a fine. The worthwhile tradeoff of fees is obvious when it's clear you're paying one.
"Same with investing, where volatility is almost always a fee, not a fine.
"Market returns are never free and never will be. They demand you pay a price, like any other product. You're not forced to pay this fee, just like you're not forced to go to Disneyland. You can go to the local county fair where tickets might be $10, or stay home for free. You might still have a good time. But you'll usually get what you pay for. Same with markets. The volatility/uncertainty fee—the price of returns—is the cost of admission to get returns greater than low-fee parks like cash and bonds.
"The trick is convincing yourself that the market's fee is worth it. That's the only way to properly deal with volatility and uncertainty—not just putting up with it, but realizing that it's an admission fee worth paying. There's no guarantee that it will be.
"Sometimes it rains at Disneyland. But if you view the admission fee as a fine, you'll never enjoy the magic.
"Find the price, then pay it."
Have a good day.
In this issue
The mysterious case of India's Covid-19 numbers
Are you a digital hoarder?
The new WFH pack
The mysterious case of India's Covid-19 numbers
It wasn't too long ago that most projections had it that India would have the most number of Covid-19 cases in the world. And then something dramatic happened. The numbers started to plummet.
"Scientists say it's a mystery. They're probing why India's coronavirus numbers have declined so dramatically—and so suddenly, in September and October, months before any vaccinations began. They're trying to figure out what Indians may be doing right and how to mimic that in other countries that are still suffering," writes Lauren Frayer, NPR's India correspondent.
Frayer's report has it that the zealousness Indian authorities deployed to mandate masks may have played a role in the early days. By way of example, in Mumbai alone, on New Year's Eve, 13,000 people were fined Rs 27 lakh for flouting norms. But that doesn't explain everything.
"Aside from mask compliance, there's also India's climate: Most of the country is hot and humid. That too has deepened the mystery. There's some evidence that India's climate may help reduce the spread of respiratory viruses. But there's also some evidence to the contrary.
A review of hundreds of scientific articles, published in September in the journal PLOS One, found that warm and wet climates seem to reduce the spread of Covid-19. Heat and humidity combine to render coronaviruses less active—though the certainty of that conclusion, the review says, is low. Previous research has also found that droplets of the virus may stay afloat longer in air that's cold and dry."
Frayer points out to the dichotomy because, "there's also some scientific evidence to the contrary, that India might actually be more conducive to the coronavirus: Research published in December in the journal GeoHealth says that urban India's severe air pollution might exacerbate Covid-19. Not only does pollution weaken the body's immune system, but when air is thick with pollutants, those particles may help buoy the virus, allowing it to stay airborne longer."
So, does it have to do with India's demographics? Or that the lockdown was imposed early and it was harsh? These are questions being investigated and Frayer attempts to address.
Dig deeper
Are you a digital hoarder?
Marie Kondo has made it cool to keep only the physical things that give you a spark of joy, and discard the rest. But what about digital stuff that piles up in your inbox and hard disks day after day?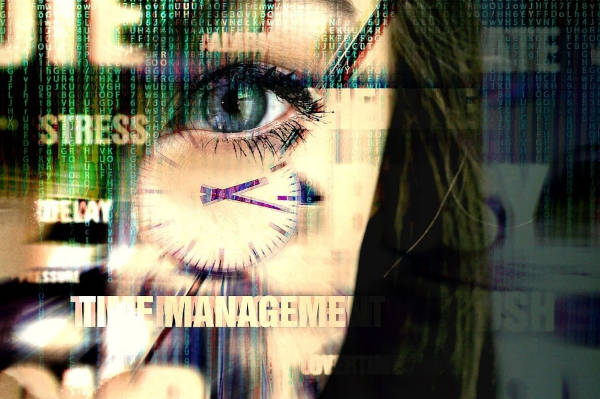 (Image by Tweetyspics / Pixabay)
In an essay in Conversation, Nick Neave, a psychology professor, warns us against digital hoarding. "Although digital hoarding doesn't interfere with personal living space, it can clearly have a negative impact upon daily life. Research also suggests digital hoarding poses a serious problem to businesses and other organisations, and even has a negative impact on the environment," he writes.
He says there are four types of hoarders.
"Collectors" are organised, systematic and in control of their data.
"Accidental hoarders" are disorganised, don't know what they have, and don't have control over it.
The "hoarder by instruction" keeps data on behalf of their company (even when they could delete much of it).
Finally, "anxious hoarders" have strong emotional ties to their data—and are worried about deleting it.
If you are a business leader, you can do something to help those who are in the third bucket.
Neave writes: "As hoarding is often associated with anxiety and insecurity, addressing the source of these negative emotions may alleviate hoarding behaviours. Workplaces can do more here, by reducing non-essential email traffic, making it very clear what information should be retained or discarded, and by delivering training on workplace data responsibilities."
Dig deeper
The WFH Convenience Pack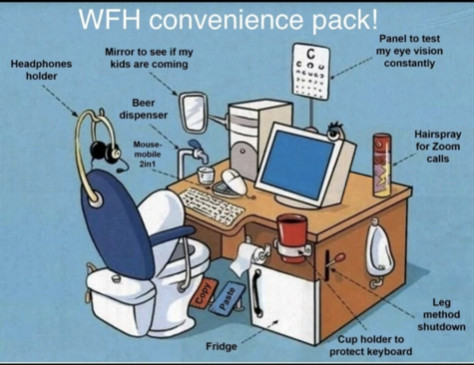 (Via WhatsApp)
Tell us what you think and find noteworthy. Head over to our our Slack channel.
And if you missed previous editions of this newsletter, they're all archived here.
Bookmark Founding Fuel's special section on Thriving in Volatile Times. All our stories on how individuals and businesses are responding to the pandemic until now are posted there.
Warm regards,
Team Founding Fuel
(Note: Founding Fuel may earn commissions for purchases made through the Amazon affiliate links in this article.)