[Image by Gerd Altmann from Pixabay]
Good morning,
Adam Grant's lovely book Originals: How Non-Conformists Change the World is packed with narratives about how people take established wisdom and adapt it to suit their reality. Sample this.
"After having their first child, Rufus Griscom and Alisa Volkman were appalled by the amount of false advertising and bad advice being offered about parenting. They started an online magazine and blog network called Babble to challenge the dominant parenting cliches and tackle the cold, hard truth with humour. In 2009, when Griscom pitched Babble to venture capitalists, he did the exact opposite of what every entrepreneur has been taught to do: he presented a slide listing the top five reasons not to invest in his business.
"This should have killed his pitch… But his counterintuitive approach worked: that year, Babble brought in $3.3 million in funding.
"Two years later, Griscom made a sales visit to Disney to see if they might be interested in acquiring Babble. For this pitch, it would logically have been unthinkable to lead with the downsides. It's one thing to admit that your startup has problems; you can promise to fix the flaws. But when you're selling an established company, you have every incentive to emphasize the silver linings—and you're not going to stick around long enough to do anything about the clouds.
"Strangely, though, Griscom did it again. One of his slides read: Here's Why You Should Not Buy Babble.
"Presenting to the family division of digital at Disney, he explained that user engagement, at less than three page views per visit, was lower than expected. Babble was supposed to be a parenting website, but 40% of the posts were about celebrities. And the back end of the website was in sore need of retooling.
"This is called the Sarick Effect, named after the social scientist Leslie Sarick… Investors are looking to poke holes in your arguments; managers are hunting for reasons why your suggestion won't work. Under those circumstances… it's actually more effective to adopt Griscom's form of powerless communication by accentuating the flaws in your idea."
Have a good day.
In this issue
Splinternet and the new rules of the game
Daniel Kahneman's legacy
Dealing with Covid-19 and fuel prices
Splinternet and the new rules of the game
On Thursday, the Indian government revealed its draft Information Technology (Intermediary Guidelines and Digital Media Ethics Code) Rules, 2021, for social media platforms, OTT players and digital media with a number of significant proposals that will impact tech and media companies.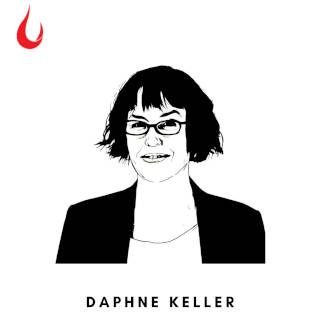 "What's legal in Sweden isn't legal in Pakistan, and so we have to find some way to reconcile that with the way the internet works."
This has to be seen in the broader context of what's happening to the internet across the world. As a piece in CNN observed,
"A combination of rising nationalism, trade disputes and concerns about the market dominance of certain global tech companies has prompted threats of regulatory crackdowns all over the world. In the process, these forces are not just upending the tech companies that built massive businesses on the promise of a global internet, but also the very idea of building platforms that can be accessed and used the same way by anyone anywhere in the world.
"And the cracks only appear to be getting deeper.
"'I do think there is a global tendency towards fragmenting the internet much more than it has been fragmented in the past,' Daphne Keller, director of the program on platform regulation at Stanford University's Cyber Policy Center, told CNN Business.
"As recent events have shown, a platform doesn't need to be banned or shut down outright for that fragmentation to happen. In response to Australia's effort to make it pay publishers, when Facebook stopped showing links from news outlets to its Australian users, users outside the country could also no longer access content from Australian news outlets. The temporary move ran against the very premise of the internet serving as a tool for the free flow of information globally."
Dig deeper
Daniel Kahneman's legacy
Baseball is not a sport any of us at Founding Fuel understand. But when The New York Times carried a piece on why coaches and players of the sport are now swearing by Thinking, Fast and Slow by Daniel Kahneman, one of our favourite books, we felt compelled to read the piece closely.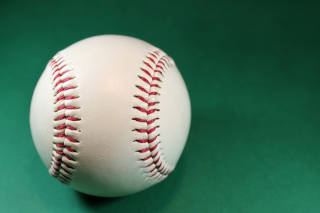 "During his time as a college coach, Joe Haumacher, a minor league pitching coach for the Orioles, used to have a policy that he wouldn't meet with a player until he could offer his undivided attention." Turns out, upon reading Kahneman's book, coach Haumacher could understand the rationale.
"When System 2 is overloaded, System 1 could make an impulse decision, often at the expense of self-control. In one experiment, subjects were asked to complete a task requiring cognitive effort—remembering a seven-digit number—and then were given a choice of chocolate cake or fruit salad for dessert. The majority opted for the cake. I don't want to get into a situation where my mind is halfway on one topic, and then I'm talking to a player and I give him the chocolate cake answer that he may be looking for, versus the fruit salad answer that he probably needs," Haumacher said.
This sounded most interesting and it led us to a brilliant profile on Kahneman written a decade ago by the legendary Michael Lewis in Vanity Fair magazine where Lewis recounts his first meeting with Kahneman.
"He was working on a book, he said. It would be both intellectual memoir and an attempt to teach people how to think. As he was the world's leading authority on his subject, and a lot of people would pay hard cash to learn how to think, this sounded promising enough to me. He disagreed: he was certain his book would end in miserable failure. He wasn't even sure that he should be writing a book, and it was probably just a vanity project for a washed-up old man, an unfinished task he would use to convince himself that he still had something to do, right up until the moment he died. Twenty minutes into meeting the world's most distinguished living psychologist I found myself in the strange position of trying to buck up his spirits. But there was no point: his spirits did not want bucking up… He was working, equally unhappily, on a paper about human intuition—when people should trust their gut and when they should not."
Dig deeper
Dealing with Covid-19 and fuel prices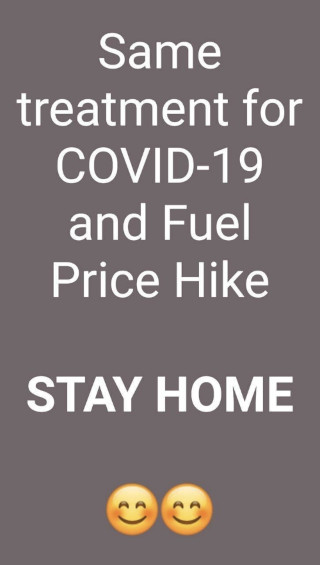 (Via WhatsApp)
Tell us what you think and find noteworthy.
And if you missed previous editions of this newsletter, they're all archived here.
Bookmark Founding Fuel's special section on Thriving in Volatile Times. All our stories on how individuals and businesses are responding to the pandemic until now are posted there.
Warm regards,
Team Founding Fuel
(Note: Founding Fuel may earn commissions for purchases made through the Amazon affiliate links in this article.)