[Photo by Nick Fewings on Unsplash]
A quick question: To transform and build better governance, which of the two levers ought a leader use? Compliance? Or culture?
That's one of the themes in an important new book Transformational Leadership in Banking: Challenges of Governance, Leadership and HR in a Digital and Disruptive World, edited by Anil K Khandelwal, former chairman of Bank of Baroda, based on contributions from 34 stalwarts.
Banking finds itself in the vortex of a perfect storm. The next ten years of Indian banking will be radically different from the last 50. Modern day banking is expected to be technology-driven, fast paced and will contain a multi-generational workforce. And legacy-based approaches (regulations, rules and control) appear out of sync.
In a chapter from the book, Anujayesh Krishna, a board advisor with the Institute for Advanced Studies in Complex Choices, Hyderabad, explores whether there is a strong case to be built for culture in meeting governance challenges as well as building better banks in the future.
He points to a report published in the UK that focuses on why a healthy corporate culture is a prerequisite for good governance and sound risk management. This report offered a general cultural road map as well on how leaders can transform culture by making choices on the type of culture they'd like to work towards and also understand the trade-offs concerned.
The ACCA-ESRC report identifies 14 distinct cultural trade-offs for bank boards to consider.
To illustrate, we picked six key ones here:
Openness to mistakes versus zero tolerance
Common sense versus rules and regulations
Risk seeking versus risk avoiding
Innovation versus control
Conformity versus challenge
Trust versus accountability
Since culture can be amorphous, there are practical ways to understand it, based on published literature. Such as these precepts:
Culture is not optional: it exists whether we like it or not
Each firm's culture is unique, and there is no one-size-fit-all culture
Leadership plays a key role in setting the culture and sets the tone from the top
Culture is dynamic and requires a shift from linear thinking (simple cause and effect relationships) to a more holistic perspective.
Leaders can use these principles to think deeply about their existing and desired cultures and build their transformational journeys, writes Krishna. And he goes on to cover lots of ground on what some of these trade-offs might actually entail with practical examples from the banking space.
At 5 PM this evening, Founding Fuel, as the knowledge partner, will team up with leading book publisher Sage to curate a special conversation on Transforming Indian Banking: The Leadership Agenda in the new Digital Age, on the occasion of the digital launch of the book.
The panel discussion will feature Shyamala Gopinath, former chairperson of HDFC Bank and deputy governor, RBI; Rajnish Kumar, former chairman, SBI; Ravi Venkatesan, former chairman, BoB; and Prof MS Sriram, chairperson, Centre for Public Policy, IIM-B. The session will be anchored by Indrajit Gupta, co-founder, Founding Fuel.
If you'd like to be a part of this session, please register here.
In this issue
Lessons from a year of Covid: Yuval Harari
Independent booksellers in the age of mega publishers
The reality of middle age
Lessons from a year of Covid
This day, last year, New Delhi detected the first person to be infected with Covid-19. His narrative is now well documented. Upon landing from a business trip to Italy a few days earlier, the businessman reported feeling feverish. He thought of it as routine fever. But because he knew Europe was already reeling under the pandemic, he showed up at Ram Manohar Lohia hospital. The results emerged on March 2, 2020 and showed he was positive. The pandemic spread and it upended all our lives.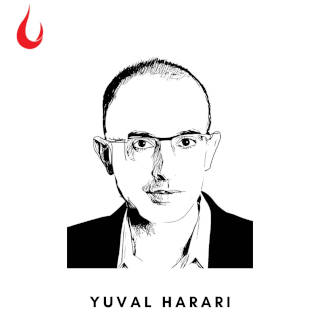 "Fighting the epidemic is important, but is it worth destroying our freedom in the process?"
What lessons have we learnt since then? In attempting to answer this, Yuval Harari writes in the Financial Times, "The Covid year has exposed an even more important limitation of our scientific and technological power. Science cannot replace politics. When we come to decide on policy, we have to take into account many interests and values, and since there is no scientific way to determine which interests and values are more important, there is no scientific way to decide what we should do. For example, when deciding whether to impose a lockdown, it is not sufficient to ask: 'How many people will fall sick with Covid-19 if we don't impose the lockdown?'. We should also ask: 'How many people will experience depression if we do impose a lockdown? How many people will suffer from bad nutrition? How many will miss school or lose their job? How many will be battered or murdered by their spouses?' Even if all our data is accurate and reliable, we should always ask: 'What do we count? Who decides what to count? How do we evaluate the numbers against each other?' This is a political rather than scientific task. It is politicians who should balance the medical, economic and social considerations and come up with a comprehensive policy."
Dig deeper
Independent booksellers in the age of mega publishers
In previous newsletters we have referred to the excellent Scroll series on publishing and the pandemic, which examines the impact of coronavirus on the bookshops and publishers around the country (curated by literary agent Kanishka Gupta). A recent piece in The New York Times looks at the ramifications of the merger between Penguin Random House and Simon & Schuster, pointing out it will impact every part of the industry. Here's a part that highlights how independent booksellers see the move.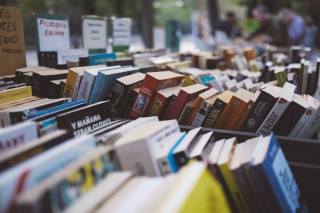 "Penguin Random House has worked closely with independent booksellers during the pandemic, offering flexible or deferred payments to help them through such a challenging year. Still, some are anxious about narrowing competition in a world where their choices are already constricted. Gayle Shanks, one of the owners of Changing Hands bookstores in Tempe and Phoenix, Ariz., said that while Penguin Random House has been supportive of independent bookstores, she worries that with fewer big publishers to work with, she'll have less leverage and opportunity to negotiate.
"'Sometimes I'm able to go to one publisher and say, I'm doing this promo with this other publisher and I'm wondering if you'd be willing to do that, too,' she said. With fewer options, she added, 'I am going to have fewer ways to staying profitable and sustainable.'"
Dig deeper
The reality of middle age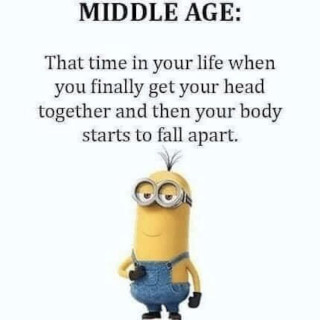 (Via WhatsApp)
Tell us what you think and find noteworthy.
And if you missed previous editions of this newsletter, they're all archived here.
Bookmark Founding Fuel's special section on Thriving in Volatile Times. All our stories on how individuals and businesses are responding to the pandemic until now are posted there.
Warm regards,
Team Founding Fuel
(Note: Founding Fuel may earn commissions for purchases made through the Amazon affiliate links in this article.)