[Photo by Daniel Schludi on Unsplash]
Good morning,
In The Amazon Management System, Ram Charan and Julia Yang highlight one of the toughest problems faced by leaders—decision making. They write, "the really tough choices are usually not the ones between right or wrong, better or worse, but the ones between two rational and reasonable options. Different people will make their different choices based on their different values, principles and preferences."
If there could be so much variance between decisions that different people can arrive at, how does one arrive at a decision collectively? One of the many insights that Charan and Yang surface is counterintuitive. Avoid groupthink.
They write: "Jeff Bezos recognizes the built-in human weakness in decision-making, and the subsequent biases and misjudgments (regardless of how great the person is) so well that he places huge emphasis on fighting conformity, challenging group thinking, and resisting the overrated importance of harmony.
"He expects people to challenge him. He clearly demands a quality discussion where people introduce new ideas, different perspectives, and, even better, disruptive thinking. He 'believes that truth springs forth when ideas and perspectives are banged against each other, sometimes violently.'
At Amazon, team players are not defined as 'people who go along with the group's consensus.' Instead, leaders are 'obligated to respectfully challenge decisions when they disagree, even when doing so is uncomfortable or exhausting; they do not compromise for the sake of social cohesion.' People at Amazon tend to understand this obligation, not only to the company, but also to the customer and to the shareholder.
"Many CEOs claim that they welcome different viewpoints. But unless you actually walk the talk, people will fear the 'shooting the messenger' syndrome."
In this issue
India's vaccine rollout: What's next?
The slugfest in retail
How users end up winning
India's vaccine rollout: What's next?
Reports of India's second phase of vaccine rollout have been mixed. Some said their experience was smooth. At the same time there were photos and video clippings capturing the utter chaos at vaccine distribution centres—such as this and this. While some of the rush can be attributed to the fact that it's early days, it was also because of directions by the Centre on the timings. Eventually the government took notice and corrected the course.
The Indian Express reported that the Centre "directed states to utilise all private hospitals, including those that are not empanelled under government health insurance schemes, for the vaccination exercise. The Centre has also said that hospitals can, in consultation with state governments, extend their vaccination sessions, and that it is not mandatory to limit the session to 5 pm."
However, this is unlikely to be the end of the story, from what we understand. The same factors—assumptions and mindset—that led the government to restrict the number of hospitals and limit the time of vaccination has also left some issues simmering under the hood, which will have to be confronted sooner or later.
Why government hospitals can't do it alone: Despite the recent statements from Prime Minister Narendra Modi about the importance of entrepreneurship etc, the relationship between the government and private sector has been marked by mistrust. It's true of the health sector too. The health ministry is reportedly livid with the private sector for not supporting Ayushman Bharat in full force, and yields to the temptation of keeping the private sector out of tackling the pandemic. Unlike Israel or the UK, whose governments are doing a good job vaccinating people, India doesn't have the same state capacity. Government hospitals, which have always depended on walk-ins, don't have the capacity to reach out, which is important for a programme like this.
A story in The Wire pans the government's tendency to micro-manage the entire vaccination programme. "The government needs to get out of the way instead of trying to control all aspects of the vaccination programme," a CII source said, requesting anonymity. "Just as they delayed testing at the start of the pandemic by insisting no private establishments could conduct tests, they are messing up the vaccine rollout with excessive micro-management."
Why the Rs 250 cap is unsustainable: The Rs 250 cap for private sector vaccination is unrealistic. Of the Rs 250 that the customer pays, Rs 150 goes for the vaccine (which has to be prepaid), and the hospital has to manage with Rs 100. However, some of the private hospitals, for instance in Delhi, have used the loss leader approach to reach out and target their patient database by launching a huge publicity blitz to garner goodwill and additional revenue.
There is already an efficient pharma supply chain in place that ensures products reach hospitals around the country. Instead of leveraging that, the government chose to tie up with logistics partners and pick up consignments from, for instance, the Serum Institute of India (SII) in Pune and airlift it to the nearest airport, from where it travels by road to depots in more than 60 locations across the country. Now, this will carry hidden costs, especially when demand continues to remain unpredictable, resulting in wastage, apart from, of course, consuming huge bandwidth. As the demand grows, so will the complexity, causing further strain on the system. And soon, the government may not have much option but to allow vaccine makers to supply directly to the hospital. That will no doubt increase in the cost, leading to a renegotiation of prices to a more realistic Rs 500-600 a dose.
Why the government might bring vaccination expenditure under CSR: Businesses across the country have been requesting the government to allow them to bring the vaccination programmes for their employees and families under Corporate Social Responsibility. After dragging its feet for a long while, there is a growing recognition that it could speed up the vaccination process, and kickstart the economy sooner than later. While some companies might go ahead irrespective of whether it's treated as CSR, others, especially smaller enterprises, might need that incentive. This would also mean Indians having more choices of vaccines (rather than just the two available now). We learn that Pfizer showed interest, but has postponed the plans after the government demanded a clinical trial in India without offering any promise to buy the vaccines. The vaccine from the Johnson & Johnson stable seems to be a promising candidate. It is a single shot vaccine, and has shown good results in the US.
Here's the moot point: what explains the government's obsession with over-centralisation and its wariness with the private sector? Some say it is especially wary of being stuck with a "suit-boot ki sarkar" label, which is shown to favour the banker over the bus driver. There is, of course, a price to pay. Vaccination is both more complex and has to be done faster. Dr Devi Shetty of Narayana Health has written a blog where he argues it is possible to vaccinate 500 million people in a month for Rs 400 a dose. Azim Premji has said India can do it in 60 days.
Both might be stretch targets. But there is no doubt that India has to do it fast. And achieving that scale is not possible, without the involvement of the private and the social sector. But first, the state might have to learn to give up its control, and trust regional and local governments, as well as the private sector.
The slugfest in retail
Most mainstream narratives have it that Mukesh Ambani of Reliance Industries and Jeff Bezos of Amazon are locked in a bruising battle to dominate India's retail landscape. But there is another narrative that few people know about.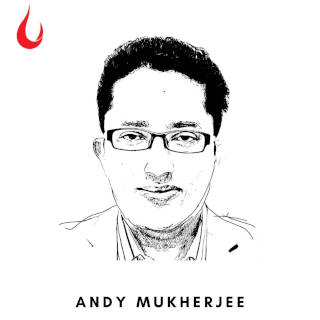 "Udaan was built for the India its founders grew up in."
"Away from this high-profile fight for the ordinary Indian's wallet, a different contest is shaping up for control of what goes on shop shelves. Reaching small stores in a country of more than 660,000 villages and 8,000 cities and towns has traditionally been an uphill struggle for brands. Even Unilever, which has been in India for almost a century, can barely tap 15% of all retailers directly. It needs wholesalers to boost that reach to 80% plus," writes Andy Mukherjee in Bloomberg magazine.
"The wholesalers rely on their knowledge of (and trust in) retailers in their vicinity. But these relationship-oriented networks are small and expensive. Throwing them wide open with digitization is the big opportunity. Leading the charge is Udaan, a startup that in five years has taken 80% of the business-to-business e-commerce market, delivering goods it stocks in 200 warehouses nationwide to more than 1.7 million retail stores in 900 cities every day."
Just how does this start-up do it? That is what this story is all about.
Dig deeper
How users end up winning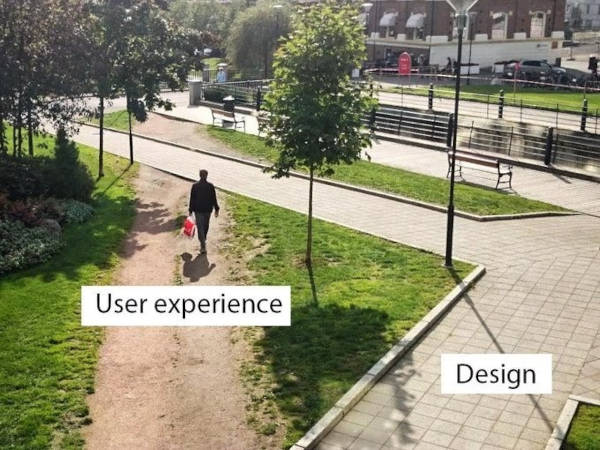 (Via Twitter)
Tell us what you think and find noteworthy.
And if you missed previous editions of this newsletter, they're all archived here.
Bookmark Founding Fuel's special section on Thriving in Volatile Times. All our stories on how individuals and businesses are responding to the pandemic until now are posted there.
Warm regards,
Team Founding Fuel
(Note: Founding Fuel may earn commissions for purchases made through the Amazon affiliate links in this article.)