[Image by juggadery via Wikimedia Commons]
Good morning,
Earlier this week, we logged in to an event hosted by IISER Pune so we may listen in to acclaimed virologist Dr Gagandeep Kang speak about doing Science in Unprecedented Times. Dr Kang opened by sharing on screen a paper she had worked on, titled I Told You So and her talk was headlined Science in Predicted Times. This, she said, was because she is part of a global coalition of researchers who had been warning governments it was inevitable a pandemic will break out; and public healthcare systems must gear up. The writing on the wall was evident to them since the outbreak of the Nipah Virus. But all governments, India's included, ignored them.
On listening to her speak, our minds went to the pages of The Tyranny of Merit, Michael Sandel's most recent book that we had pointed to earlier as well. "We are all in this together. Public officials and advertisers reached instinctively for this slogan. But the solidarity it evoked was a solidarity of fear, a fear of contagion that demanded 'social distancing'. The public health required that we express our solidarity, our shared vulnerability, by keeping our distance, by observing the strictures of self-isolation.
"The coincidence of solidarity and separation made sense in the context of a pandemic. Apart from the heroic health care providers and first responders whose help for the afflicted required their physical presence, and the cashiers in grocery stores and the delivery workers who risked their health bringing food and supplies to those sheltering at home, most of us were told that the best way to protect others was by keeping our distance from them.
"But the moral paradox of solidarity through separation highlighted a certain hollowness in the assurance that We are all in this together. It did not describe a sense of community embodied in an ongoing practice of mutual obligation and shared sacrifice. To the contrary, it appeared on the scene at a time of nearly unprecedented inequality and partisan rancour…"
"Now, it is these political figures, wary though they are of scientific expertise and global cooperation, who must contend with the pandemic. It will not be easy. Mobilizing to confront the global public health crisis we face requires not only medical and scientific expertise, but also moral and political renewal."
Do think about it and take time out to listen in to what Dr Kang has to share. Her talk is at once blunt and nuanced.
Have a good day.
In this issue
The battle for West Bengal
Caste discrimination in the Valley
When six words are worth six thousand
The battle for West Bengal
As West Bengal goes to elect candidates for the next assembly beginning March 27, every political observer is watching events unfold. We are too. Because what is being fought on the ground is a pitched battle. On the one side there is the TMC headed by the incumbent chief minister Mamata Banerjee. On the other side is the BJP that appears to have made significant inroads and that has now inducted heavy artillery that includes home minister Amit Shah and Prime Minister Narendra Modi. The spectre of the Left Front that used to be all looming in the state once upon a time does not appear to make the cut. It is now in an alliance with the Congress and Muslim cleric Abbas Siddiqui. Which way will this election go is anybody's guess.
To understand just what is happening on the ground, we logged in to a conversation hosted by the Centre for Policy Research, live streamed earlier this week. It featured Dr Dwaipayan Bhattacharyya, professor at JNU and a veteran on Left politics, Snigdhendu Bhattacharya, journalist and author of Mission Bengal: A Saffron Experiment and Shoaib Daniyal, a journalist with Scroll.in, and anchored by Dr Mukulika Banerjee, professor of anthropology at LSE and author of Why India Votes. It was preceded by a short background presentation by Rahul Verma, Fellow of CPR.
The conversation identified a rich yet complex tapestry of issues that will have a bearing on the outcome of the elections:
The BJP has done well to consolidate anger on the ground against the ruling TMC. While it has used religion as a calling card to do that, it has played this narrative carefully until now to the extent that it has only been used as a rallying call. The larger narrative is that it is a party with a "difference" and wants to rescue voters from the morass they have descended into.
But by inducting too many defectors from the TMC into its cadre, the BJP may have blunted the edge it has. How this plays up will show on voting day.
On the TMC's part, it has aggressively played up its local roots, used populist policies to garner support, and there is no taking away from its cadre strength on the ground—and also consistent help from the state machinery.
As for the Left-Congress-ISF alliance, while it stands no chance to come to power, it could end up playing spoilsport for the BJP, and even TMC.
While Bengal remains on knife's edge, this conversation is a great primer for anybody who seeks to understand the real issues at stake and also to connect the politics of the past to the present.
Dig deeper
Caste discrimination in the Valley
Last July, we highlighted a piece by Anahita Mukherji in The Wire on a discrimination suit against Cisco Systems, which revealed that prejudice against Dalits was rampant in Silicon Valley. Eventually, Cisco filed a petition seeking to dismiss a caste-discrimination lawsuit against the company, and the trial was to begin on Tuesday. However, a California trial court has stayed the petition.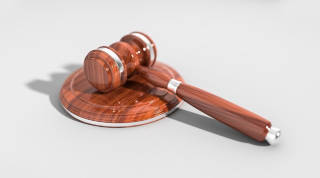 Mukherji writes: "At the heart of the Cisco case are two men who were classmates at the Indian Institute of Technology over two decades ago, one Brahmin and one Dalit. Twenty years later, both men made it to Cisco's headquarters in Silicon Valley. The California government lawsuit details the manner in which the Brahmin 'outed' the other man's caste at work, and told colleagues that his former classmate was Dalit as he had not made it to the general merit list at the Indian Institute of Technology, implying that he had made it via reservations, India's affirmative action programme. Another colleague at Cisco has also been accused in the lawsuit of discrimination against John Doe (a pseudonym widely used in US legal cases).
"The lawsuit, an outcome of years of investigation, says that after John Doe confronted his supervisor (his former Brahmin classmate who had hired him at Cisco), over outing his caste, and filed a complaint against him with Cisco's HR, he was systematically targeted and went from being a top performer to having his work significantly curtailed and team members removed from his projects. According to the lawsuit, an investigation and a further re-investigation conducted by Cisco found evidence of caste discrimination and yet the investigations were closed on grounds that no discrimination had occurred.
"Cisco denies any discrimination in the case."
An interesting subplot in the case is one of privacy, because while the victim's name is pseudonymised, the accused's names weren't. As Mukherji reports, "His colleague and co-accused in the lawsuit said in his deposition that the Department of Fair Employment and Housing did not offer the two accused the same level of anonymity as the complainant and revealed their names while keeping the complainant's name anonymous, thus subjecting them to public commentary and ridicule, affecting their reputations and career prospects."
Dig deeper
When six words are worth six thousand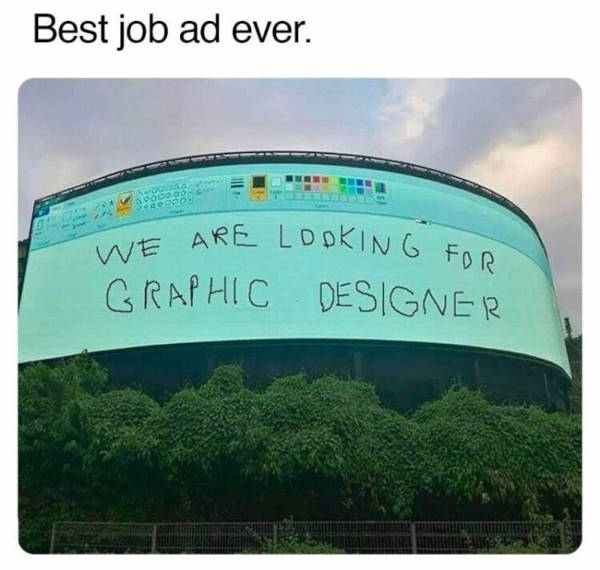 (Via Twitter)
Still curious?
Tell us what you think and find noteworthy.
And if you missed previous editions of this newsletter, they're all archived here.
Bookmark Founding Fuel's special section on Thriving in Volatile Times. All our stories on how individuals and businesses are responding to the pandemic until now are posted there.
Warm regards,
Team Founding Fuel