[Photo by Austin Distel on Unsplash]
Good morning,
Just how do some speakers make compelling presentations while others seem to waddle all over? This is a theme that Brant Pinvidic tackles heads on in The 3-Minute Rule: Say Less to Get More from any Pitch or Presentation. He had our attention right away.
"Everything of value about your company, idea, product, or service can and must be conveyed clearly, concisely, and accurately in three minutes or less. In the first three minutes, you need to vividly illustrate the most valuable elements of your proposal, capture and maintain your audience's attention, and—most important—create engagement.
"By following this rule, you will be able to Say Less and Get More from every pitch or presentation.
"I'm not talking about an 'elevator pitch'. Serious meetings, real business, and effective communication take longer and require more fine-tuning than blurting out a few catchy phrases in an elevator.
"This is about delivering your most valuable information in the most compelling way to ensure further engagement. Three minutes is not just a time frame to condense your information; it's based on the science of approach motivation, the study of why consumers are driven to engage. The science says, if you can maintain their focus, you can create their desire. You need three minutes.
Simplicity is power
Clarity is compelling
Information is value
"The key is to separate everything you want to say from just what needs to be said."
Have a great day!
In this issue
Untold stories about India's higher ed institutions
The future of the Dalai Lama
Who killed Goliath?
Untold stories about India's higher ed institutions
Once upon a time, there was a distinguished professor at IIM-A who later on was in the spotlight because he had gone on to occupy high public office. He had the reputation of being a great teacher, but all his credentials as faculty didn't cut ice with Ravi Mathai, the first full time director of IIM Ahmedabad. He made it clear to everyone on the faculty there that if the institution aspires to get to excellence, they must attempt to translate what they teach in the classroom into consulting practice or research. And the outcomes of their work must be disseminated globally at conferences or through papers and work in the policy space. For some reason, it was an argument that was lost on this gentleman. He was busy teaching and had no time to research or take up consulting assignments. He wrote a popular textbook, but there was no original research output. Life went on for everyone and he distinguished himself as a teacher. But when it was time for him to be elevated, despite his seniority, the appointments committee, led by Mathai, took a dim view. He argued that the professor could not be elevated because all he had done was teach. And that he had no world view outside academia.
This professor obviously didn't take it kindly. But Prof Mathai and the founding team that worked to make IIM-A the force that it is now stood their ground. "Institution building takes guts. That's what Prof. Mathai and his colleagues stood for. And even senior people couldn't get past that you must research, consult and teach. No one could get past it," recounted Sanjoy Bhattacharryya on Monday night when we logged in to the Founding Fuel Club on the ClubHouse app to listen in to veterans speak about how some of India's finest academic institutions were built.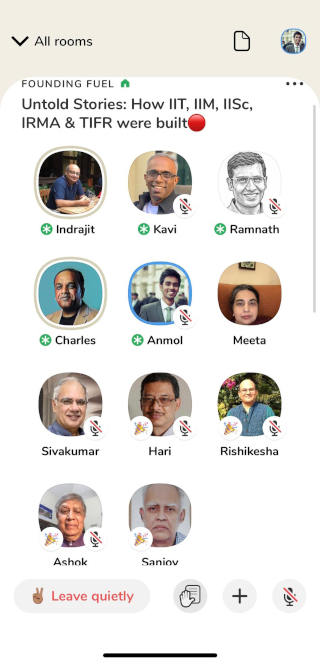 The immediate trigger to schedule this conversation was the high profile exits of people such as Pratap Bhanu Mehta and Arvind Subramaniam from Ashoka University. In the brouhaha that has followed, what has gone unreported is that India has created some very fine institutions such as the IITs, IIMs, IISc, IRMA and TIFR. All these institutions were led by people with a vision and had weathered storms. Just how did they do it? Public memory is short. But it resides in the minds of people such as Bhattacharyya, Ashok Misra, Rishikesha Krishnan, S Sivakumar, Meeta Sengupta and Hari Pullakat. We had a great time listening to them live. And so will you.
We have a few invites to ClubHouse. Hit reply to this email and we'll share whatever invites we have on a first-come-first-served basis. And do join the Founding Fuel Club.
Dig deeper
The future of the Dalai Lama
Much of the world loves the current Dalai Lama, Tenzin Gyatso, spiritual head of the Tibetean people. Widely known across the world for his wisdom, compassion and wit, he is the Dalai Lama to lead the Tibetean community. And his influence after establishing a government-in-exile at Dharamshala in India on the Tibetean diaspora has been larger than life. But now that he is 85, does a succession plan exist? In the Tibetean Buddhist community, this is a rather piquant question to address.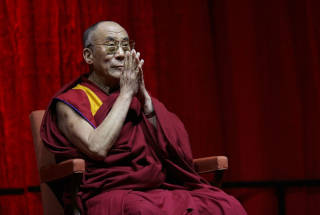 [By Yancho Sabev, CC BY-SA 3.0, via Wikimedia Commons]
"Whoever the CCP chooses as its next Dalai Lama will be rejected by Tibetans in India and Tibet."
"As per Tibetan Buddhist customs, the Dalai Lama has control over his reincarnation. When he dies, his soul passes to another person who is discovered by a group of monks, anointed as the next Dalai Lama, and venerated as such," reports Abhinav Seetharaman in Global Order, a New Delhi-based think tank on public policy.
Their faith believes in reincarnation and he has "stated that he might be reincarnated as a man, woman, or child, and that the Gaden Phodrang Foundation, an India-based group he established to preserve and nurture Tibetan culture, will be responsible for finding a successor."
On its part, China is watching closely. Seetharaman has it that the brass in China have been at work to install a Dalai Lama of their choice. "Beijing has long monitored the Dalai Lama's every move, frequently branding him as a separatist and 'wolf in monk's robes' despite the spiritual leader repeatedly advocating—since 1974—for his 'Middle-Way Approach' by insisting he does not seek full Tibetan independence from China."
This is something the diaspora is aware of and uncomfortable about. However, it is possible to imagine a world where two Dalai Lamas emerge. One that the people choose; and another that Beijing installs.
Dig Deeper
Who killed Goliath?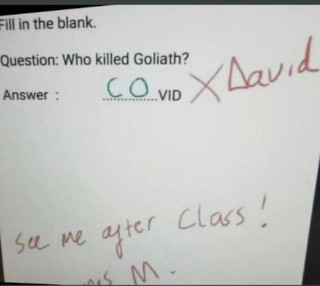 (Shared via WhatsApp)
Still Curious?
On travelling through China in 2015, Prof Rishikesha Krishnan had some pertinent observations to make. He was visiting the country after a decade. The people had different aspirations. The streets had new narratives to tell. But now all of it was being reported in the mainstream. The Dragon Mellows
Just when you think the dragon may have mellowed, there is no taking away from that it doesn't like criticism. That's the narrative G Venkatraman shares through The hidden fault lines behind Jack Ma's Fall
Tell us what you think and find noteworthy.
And if you missed previous editions of this newsletter, they're all archived here.
Bookmark Founding Fuel's special section on Thriving in Volatile Times. All our stories on how individuals and businesses are responding to the pandemic until now are posted there.
Warm regards,
Team Founding Fuel
(Note: Founding Fuel may earn commissions for purchases made through the Amazon affiliate links in this article.)