[Photo by Kate Trifo on Unsplash]
Good morning,
In The Rational Optimist, Matt Ridley points out the need for balance when we look at the impact of big businesses by citing the example of Walmart.
He writes: "Sam Walton's determination in 1950s Arkansas to sell everyday items for less than his competitors was hardly a new idea. It is difficult to describe it as an innovation, although things like 'cross-docking' where goods go from suppliers' trucks to distributor's trucks without spending time in warehouses in between were indeed new. Yet the way in which he pursued and resolutely stuck to that simple idea ended up delivering a huge boost to American living standards. Like corrugated iron and container shipping, discount merchandising is among the most unsophisticated yet enriching innovations of the twentieth century. A single, routine, minuscule Wal-Mart decision in the 1990s—not to sell deodorant in cardboard boxes—saved America $50 million a year, half of which was passed on to customers. Charles Fishman writes: 'Whole forests have not fallen in part because of a decision made in the Wal-Mart home office ... to eliminate the [deodorant] box.'
"On average, when it lands in a town, Wal-Mart causes a 13 per cent drop in its competitors' prices and saves its customers nationally $200 billion a year. Yet critics of corporate giants, who normally complain about profiteering, still disapprove of Wal-Mart, saying the low prices are a bad thing because smaller businesses can't compete or that Wal-Mart is 'the world's largest sweat shop' for paying low wages even though Wal-Mart pays twice the minimum wage (and as I was writing this announced $2 billion in bonuses to staff, despite the recession, because of record sales). It is true that the growth of Wal-Mart in the 1990s, just like the opening of a new Wal-Mart in a certain town, created turmoil. Competitors went bust or were forced into humiliating mergers. Suppliers found themselves driven to new practices. Unions lost their leverage over retailing workforces. Cardboard box makers went to the wall. Consumers changed their habits. Innovation, whether in the form of new technology or new ways of organising the world, can destroy as well as create. A Wal-Mart store drives small general retailers out of business as surely as the computer drove the typewriter out of business. But against this must be balanced the enormous benefits that (especially the poorest) customers reap in terms of cheaper, more varied and better goods."
This however shouldn't make us blind to the enormous scope for improvement that exists whether we look at individual businesses or the free market capitalism as a system. In the Still Curious section of this newsletter, we draw your attention to a few stories we published on that theme. Do take a look.
In this issue
Why fighting Covid-19 is not a T20 match
A lottery vendor shows the meaning of ethics in business
The Free Trial trap
Have a great week ahead!
Why fighting Covid-19 is not a T20 match
In an interview with IndiaSpend's, Govindraj Ethiraj, Dr K Srinath Reddy, president of the Public Health Foundation, tells us how to look at the second wave of coronavirus infections in India, and what we should do next. The short lesson is: let's not throw caution away, and get ourselves vaccinated as soon as possible.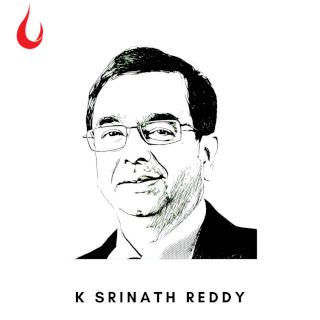 "In fact, we started playing this game not as a test match but as though it's a T20, and thought the game was over. That was the big mistake we made."
Dr Reddy says: "It's not day 5 of a test match; we are still very much in the middle of the match. In fact, we started playing this game not as a test match but as though it's a T20, and thought the game was over. That was the big mistake we made. It's very clear that by January 2021, Covid-19 cases had come down in India after the big rise up to the middle of September 2020, for several reasons. We now know that laxity set in at different levels after that. At the individual level, Covid-19 precautions were abandoned, in terms of masks not being worn, crowding, moving around, celebrating whether in outdoor places or, particularly problematically, in enclosed places. That has been a major issue. The resumption of economic activity also brings a large number of people together for a long period of time, in offices, factories and in public transport. But even enforcement by authorities has slackened. We have seen that in the number of political meetings and rallies being organised, with elections being held at the block, local body and assembly levels. Large political and religious gatherings have been permitted.
"There was also a feeling that herd immunity is already upon us. I have been cautioning against this for quite some time. Don't think of herd immunity as some Nirvana; it's not yet here and we don't know when it will arrive. Yet that feeling took hold of the political class and industrialists and then percolated, to some extent, into the public health community, with some sections propagating the idea that herd immunity is already here in India. They are also partly responsible."
Dig deeper
A lottery vendor shows the meaning of ethics in business
The Telegraph had a fascinating story of 37-year-old Smija K Mohan who makes her living by selling lottery tickets on the roadside in Aluva, Ernakulam district, Kerala. Her story is an example of why trust is the most important part of society and economy, and how it's so often invoked without the need for elaborate technologies or processes.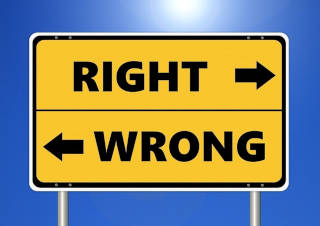 The Telegraph writes: "Smija had over the years nurtured a base of regular buyers through a WhatsApp group.
"Left with 12 unsold tickets, priced at Rs 200 each, for the state government-run lottery, she had contacted her regular customers, sharing pictures of the tickets. Among them was PK Chandran, an elderly gardener.
"Chandran asked her to reserve a ticket for him and promised to pay her later along with her dues from past tickets. The same evening Smija learned the ticket she had reserved for Chandran had won the jackpot (Rs 6 crore).
"'I immediately called him. He thought I was kidding,' Smija said.
"When Smija went to Chandran's home to hand the ticket over, he cleared her dues of Rs 1,450, including the price of the winning ticket.
"'Lots of people, including strangers, have asked me why I didn't keep the ticket for myself since the customer had not paid for it. But that's not how we should work. I didn't even think of keeping the ticket,' she said."
Dig deeper
The Free Trial trap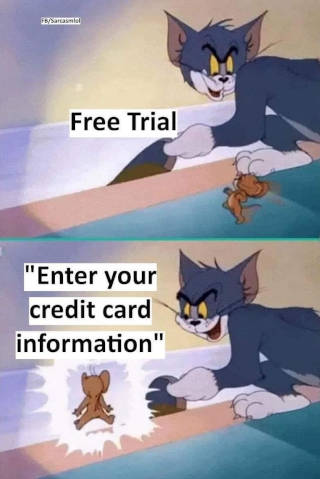 (Via WhatsApp)
Still curious?
How do you infuse passion and purpose into your team, without the old crutches of the command-and-control model? Setting a great purpose is an essential tool for any contemporary leader, writes Indrajit Gupta. Read: The search for higher purpose
A review of A World of Three Zeroes by Muhammad Yunus. In the book, he argues that social businesses can help solve poverty, unemployment and pollution. However, it's not going to be easy. Read: Muhammad Yunus and the two visions of Adam Smith
Beneath the economic and political rumbles around the world lies a deeper conflict between capitalism and democracy, writes Arun Maira. Read: Capitalism vs democracy: Consumers vs citizens
Tell us what you think and find noteworthy.
And if you missed previous editions of this newsletter, they're all archived here.
Bookmark Founding Fuel's special section on Thriving in Volatile Times. All our stories on how individuals and businesses are responding to the pandemic until now are posted there.
Warm regards,
Team Founding Fuel
(Note: Founding Fuel may earn commissions for purchases made through the Amazon affiliate links in this article.)