[Photo by Austin Distel on Unsplash]
Good morning,
There is much anxiety among many people that they're addicted to social media and are consuming too much of it. And we're hearing narratives about people weaning themselves off it totally. Is that good? Some pointers on how to look at our social media habits emerge in a collection of essays on how to Manage Your Day-to-Day: Build Your Routine, Find Your Focus, and Sharpen Your Creative Mind published by 99U.
An essay on how to manage social media habits by Lori Deschene, founder of tinybuddha.com, an online community, had our attention. "For many of us, mindlessness is the default state… In order to change our relationship to social media, we need to understand how we're motivated to use it and why. Without self-awareness, we are at the mercy of our screens and feeds, pulled toward them for instant gratification when other choices might better meet our actual needs," she writes.
"We can start developing self-awareness by setting boundaries for how and when we use our technology, and then checking in with our intentions when we feel compelled to use it differently. This could mean signing on only at certain predetermined times and asking ourselves key questions if we feel drawn toward our gadgets in between those times. Those questions might include:
Is it necessary to share this?
Will it add value to my life and for other people?
Can I share this experience later so I can focus on living it now?
Am I looking for validation? Is there something I could do to validate myself?
Am I avoiding something I need to do instead of addressing why I don't want to do it?
Am I feeling bored? Is there something else I could do to feel more purposeful and engaged in my day?
Am I feeling lonely? Have I created opportunities for meaningful connection in my day?
Can I use this time to simply be instead of looking for something to do to fill it?
Do I just want to have mindless fun for a while?
(That last one is perfectly valid—so long as we know what we're doing, and we consciously choose to do it.)"
Do think about these. And have a good day.
In this issue
Will the posh offices in Manhattan turn into low income housing?
The Marlboro Canal theory
The emotions ice creams evoke
Will the posh offices in Manhattan turn into low-income housing?
If the movies and television serials wanted to show a scene was set in New York, they would show a picture of its skyline—Empire State Building, One World Trade Centre, Chrysler Building and so on. But if they wanted to humanize New York, they would show commuters rushing past each other. Commuting to work—on subways or yellow cabs and these days Uber—defined New York. All that changed during the pandemic, and it might remain that way, according to a report in The New York Times.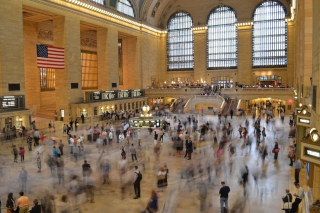 NYTimes writes: "Only 15 percent of workers have returned to offices in New York City and the surrounding suburbs, up slightly from 10 percent last summer, according to Kastle Systems, a security company that analyzes employee access-card swipes in more than 2,500 office buildings nationwide. Only San Francisco has a lower rate.
"The lack of workers has pummeled some of the city's biggest real estate companies. SL Green Realty and Vornado Realty Trust, two of New York's largest owners of office space, and Empire State Realty Trust, which owns the Empire State Building, have lost a total of $6.5 billion in market value.
"The sharp declines have prompted developers to rally behind an idea that seemed unthinkable before the pandemic: converting distressed office buildings in Manhattan into low-income housing."
The piece quotes Alexander Westerdahl, the vice president of human resources at Spotify, which has 6,500 employees worldwide, 2,100 of them in Manhattan. "We believe that we're on top of the next change, which is the Distributed Age, where people can be more valuable in how they work, which doesn't really matter where you spend your time." The company told their employees they could work from pretty much anywhere.
How are you thinking about remote work? Let us know.
Dig deeper
The Marlboro Canal theory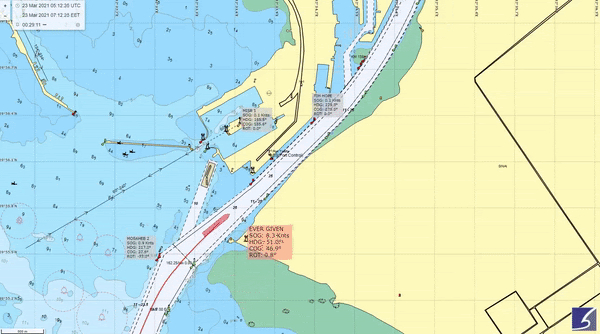 The container ship Ever Given that was stuck in the Suez Canal was finally freed by salvage crews on Monday. But in the six days that it took to extricate the container ship, there was much attention that was focused on how interlinked the global economy is and in turn how fragile these networks are.
"There are well over 200 ships waiting to use the canal and the number is growing and shipping companies are making that difficult decision whether to go around Africa," The Guardian reported. "About 12% of global trade passes through the Suez canal, carrying well over $1 trillion worth of goods a year. About 50 ships a day, carrying a total of $3bn to $9bn worth of cargo, will make the journey north or south between Suez port and Port Said. The beached Ever Given alone is carrying up to 20,000 containers; and in the queue behind it sit more than 16 fuel tankers."
In attempting to compute the cost of this blockade to the global economy, the BBC reported that "data from Lloyd's List showed the stranded ship was holding up an estimated $9.6bn of trade along the waterway each day. That equates to $400m and 3.3 million tonnes of cargo an hour, or $6.7m a minute.
"Looking at the bigger picture, German insurer Allianz said on Friday its analysis showed the blockage could cost global trade between $6bn to $10bn a week and reduce annual trade growth by 0.2 to 0.4 percentage points."
It was inevitable then that conspiracy theorists started to raise their head as well on how the Ever Given got docked. An amusing one that we stumbled across via WhatsApp has it that the Suez Canal is also called the Marlboro Canal among seafarers. This, because Marlboro cigarettes are among the most prized items used to bribe officials manning the canal. On checking with those in the know, turns out, this is indeed true.The Marlboro Canal Theory has it that the ship went off course after a fight broke on its deck between those manning it over a carton of cigarettes. It was discussed and dissed on the Maritime Bulletin.
Dig deeper
The emotions ice creams evoke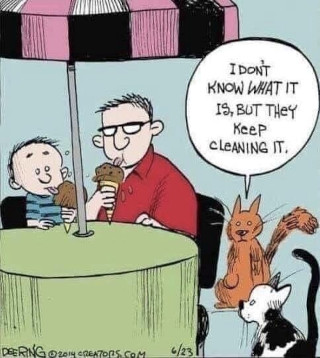 (Via WhatsApp)
Still curious?
The popular belief is creative minds work best in unstructured, open-ended environments. But some research suggests that the opposite might be true, Charles Assisi writes. Read: Moderate constraints actually boost creativity. Here's why
The youngest generation entering the workforce is comfortable in their digital skin. They know how to build rapport and connect naturally in virtual engagements, says Harsh Mall. But are we losing something important in this new online world, asks Damodar Mall. Read/Listen: Gen-Z and the post-Covid workplace
Jagdish Sheth, Rajendra Sisodia and Can Uslay talk about their latest book 'The Global Rule of Three: Competing with a Conscious Strategy'. Watch: Why only three companies will dominate global markets
Tell us what you think and find noteworthy.
And if you missed previous editions of this newsletter, they're all archived here.
Bookmark Founding Fuel's special section on Thriving in Volatile Times. All our stories on how individuals and businesses are responding to the pandemic until now are posted there.
Warm regards,
Team Founding Fuel
(Note: Founding Fuel may earn commissions for purchases made through the Amazon affiliate links in this article.)