[Photo by Kaitlyn Baker on Unsplash]
Good morning,
Many people we come across believe they have a book in them. Possibly. But do they have the muscle to write it? That is why we culled some snippets "On Writing" by Stephen King. He is widely acknowledged for his horror fiction and the pointers he has here are ones that writers swear by.
"[I]f you don't want to work your ass off, you have no business trying to write well—settle back into competency and be grateful you have even that much to fall back on.
"If you want to be a writer, you must do two things above all others: read a lot and write a lot. There's no way around these two things that I'm aware of, no shortcut.
"You cannot hope to sweep someone else away by the force of your writing until it has been done to you… So we read to experience the mediocre and the outright rotten; such experience helps us to recognize those things when they begin to creep into our own work, and to steer clear of them. We also read in order to measure ourselves against the good and the great, to get a sense of all that can be done. And we read in order to experience different styles.
"It's hard for me to believe that people who read very little (or not at all in some cases) should presume to write and expect people to like what they have written, but I know it's true… If you don't have time to read, you don't have the time (or the tools) to write. Simple as that.
"Reading is the creative center of a writer's life. I take a book with me everywhere I go, and find there are all sorts of opportunities to dip in… You can even read while you're driving, thanks to the audiobook revolution. Of the books I read each year, anywhere from six to a dozen are on tape. As for all the wonderful radio you will be missing, come on—how many times can you listen to Deep Purple sing 'Highway Star'?
"Once weaned from the ephemeral craving for TV, most people will find they enjoy the time they spend reading. I'd like to suggest that turning off that endlessly quacking box is apt to improve the quality of your life as well as the quality of your writing."
Have a good day!
In this issue
Covid-19's new wave: Why it's different but changes nothing
Combating Zoom overload
After the jab
Covid-19's new wave: Why it's different but changes nothing
The new Covid-19 wave in India is expanding at a faster rate than the first wave did. There are also concerns about the variants. However, all these doesn't mean we need a new strategy to tackle the virus.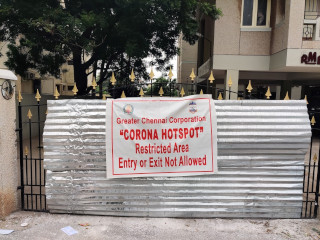 In an essay, Bill Gates, one of the sharpest observers of how the pandemic is rolling out, says the path to ending the pandemic remains the same. He writes: "The big question now is whether we need to update the vaccines to target the variants. Regulators and drug companies are working on a modified vaccine that could be out in a couple months if it's deemed necessary. Here in the United States—where the majority of people will likely be vaccinated by the end of the summer—some people may end up getting a booster shot that protects against additional strains.
"For now, the key is to keep following best practices. The best way to prevent new variants from emerging is by stopping transmission of the virus altogether. If we remain vigilant about social distancing, wearing a mask, and getting vaccinated, we will bring the pandemic to an end much sooner."
What's the scene on the ground in India? Govindraj Ethiraj of Indiaspend interviewed Rakesh Mishra, director of the Centre for Cellular and Molecular Biology and Tanu Singhal, a paediatrician and infectious disease specialist at the Kokilaben Ambani Hospital, Mumbai.
Singhal said, "The common question that people start asking now is, do the vaccines protect against whatever variants are circulating. We keep counselling them [that], yes, they protect and there is nothing better to offer right now. We believe that even though they may not protect against mild infections, they do protect against severe disease. One thing I just want to say is we have had infections in healthcare workers. They also tend to become lax with precautions. But we saw a peak in May and June and now we are seeing an increase again so I am a little worried. I do feel that, at least in Maharashtra, we have a more infectious variant circulating and I think the rest of the country will follow. Even when we had the first Covid wave, we found states like Maharashtra, in cities like Mumbai, were affected first and then it percolated to other states. We don't know what is going to happen in the next few weeks."
Dig deeper
Combating Zoom overload
The euphoria around WFH is long over. Instead, it's all about how people are working longer and feeling burnt out. "[T]he cost of shooting off a digital calendar invite for a Zoom discussion is much lower. It takes only a couple clicks and the social consequences seem minimal. The result: we set up many more meetings," explains Cal Newport, computer science professor and author of Deep Work, one of our favourite books, in his blog StudyHacks.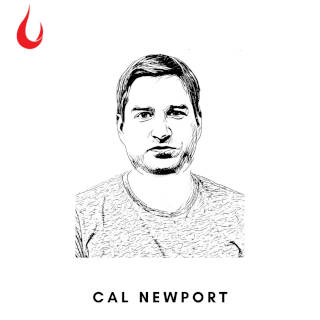 "We need to respond to the current moment with more radical thinking about how we organize our work"
That is where he suggests a workaround: Reverse meetings.
Everyone maintains regular office hours: Set times each week during which they're always available via video conference, chat, and phone. During these times you can digitally stop by and chat without a prior appointment.
If you have a topic you want to discuss with a group of your colleagues, instead of gathering them all together in a new meeting, you visit each of their office hours one-by-one to talk it through.
In many cases, these one-on-one conversations should be sufficient for you to reach a resolution on the issue, or at the very least, reduce it down to a very targeted set of questions that can be much more efficiently addressed.
"The attention economics of reverse meetings can be much more favourable than our current standard. Consider, for example, a hypothetical scenario where I need to make a decision on a new marketing campaign and need feedback from five of my coworkers. The easy solution is to schedule a meeting to discuss. Let's say it takes about an hour. This eliminates six people hours—360 total minutes—of potential attention.
"In a reverse meeting scenario, by contrast, I might take only 10 minutes from each colleague, taking up 50 minutes total of my time, and 50 minutes total of their time, for an overall demand of 100 minutes of attention, which is 3.6 times less cost."
Dig deeper
After the jab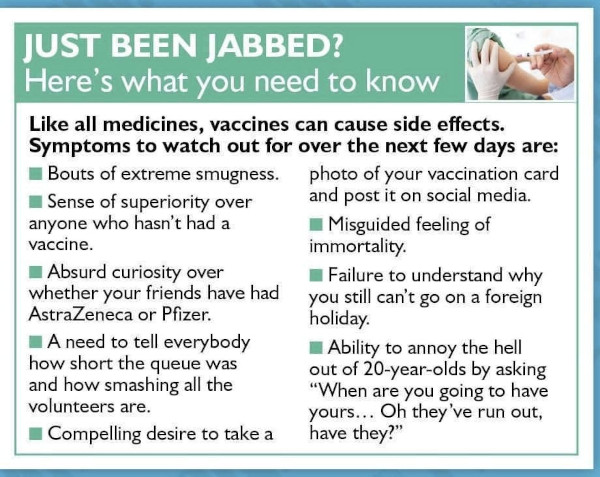 (Via WhatsApp)
Still curious?
People like us think we are meticulously organised. But sometimes the best laid plans go to waste. How does it happen? Read Charles Assisi's answer: How to be insanely more productive
What colleges and business schools teach is becoming outdated rapidly in a dynamically changing world. They need to include systems thinking and deep listening as foundational disciplines to prepare students to be life-long learners, writes Arun Maira. Learning to learn
How to introduce yourself so that you stand out and are remembered for the values you bring to the table. Read Indranil Chakraborty's answer. Connection stories to build rapport
Tell us what you think and find noteworthy.
And if you missed previous editions of this newsletter, they're all archived here.
Bookmark Founding Fuel's special section on Thriving in Volatile Times. All our stories on how individuals and businesses are responding to the pandemic until now are posted there.
Warm regards,
Team Founding Fuel
(Note: Founding Fuel may earn commissions for purchases made through the Amazon affiliate links in this article.)