[Image by suju-foto from Pixabay]
Good morning,
Steven Sinofsky, a former president of the Windows Division at Microsoft who as an early employee of Microsoft had an opportunity to work closely with Bill Gates, is writing a book in series—called Hardcore Software: Inside the Rise and Fall of the PC Revolution. In a recent edition he spoke about how Gates pushed his team to take competitors seriously. It gives a glimpse of what made Microsoft successful in its early days.
Sinofsky writes: "First, how did the product shape up against the main competitor? Every product had a main competitor and BillG is a very (very) competitive person. (One of the oldest traditions at the company was the Microgames, an annual summer party up at Hood Canal where teams would compete in a summer camp sort of environment. It was not unheard of for BillG to seek, let's just say, an advantage for himself.) He also assumed competitors would flawlessly execute, and any attempt by a team to claim otherwise was a tactical error in the meeting.
"Regardless of having a plan to compete or not, failing to know the competition inside and out meant a meeting was going to go poorly. BillG was a voracious reader of all the trade press and product reviews, and when he wanted to make a point, he would take them at face value and not let groups debunk the claims or test results. Every weekend he read The Economist, which was sent to his house via some sort of VIP subscription. Monday he would devour PC Week and InfoWorld, every day he read The Wall Street Journal and The New York Times, and every month he read BYTE and PC Magazine which at that time were the size of the fall Vogue. Product groups that would attempt to point out that a given review gave a competitor too much credit or were too harsh on Microsoft would find themselves in a debate as though they were talking to the reviewer or an executive from the competing company."
You can subscribe to his series here.
How do you keep track of competition? Let us know.
In this issue
Why are more people getting infected?
How chip shortage squeezed the economy
New escalation protocols
Have a great day!
Why are more people getting infected?
Since the time the Maharashtra government announced new protocols that restrict movement in the state, a few things have happened. There is a school of thought speculating that the coronavirus has mutated into deadlier variants. And consequently, the University of WhatsApp has gone on overdrive with conspiracy theories of all kinds on why the vaccine may not be such a good idea after all.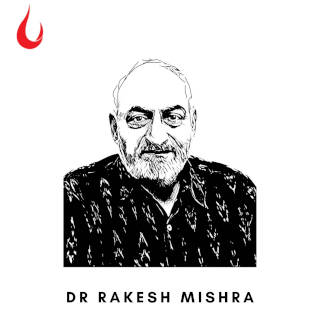 "Most of the mutations are recorded and are of academic interest. They don't have any other clinical consequences"
Govindraj Ethiraj of IndiaSpend took the question to experts last week, a few days before the current restrictions on movement were imposed. Dr Rakesh Mishra, director, Centre for Cellular and Molecular Biology (CCMB), told Ethiraj: "[T]he common flu mutates so fast that if we make a vaccine, we will have to change that. The Covid-19 virus is mutating, and we know it from the very beginning. What has happened recently is that because of the UK variant, we have started sequencing more. In this way, we are recording and documenting more variants. The idea is basically that if there is a variant that is emerging or causing an increase in these number of cases or posing any other kind of problems, genome-based surveillance is very very important and particularly for such viruses. And in the country, it has started on a large scale now."
Then there are myths doing the rounds on WhatsApp. Consider this one for instance: "Researchers rushed the development of the Covid-19 vaccine, so its effectiveness and safety cannot be trusted."
But John Hopkins University has painstakingly collated much of the facts and placed it in the public domain.
The Covid-19 vaccines from Pfizer/BioNTech and Moderna were created with a method that has been in development for years, so the companies could start the vaccine development process early in the pandemic.
China isolated and shared genetic information about Covid-19 promptly, so scientists could start working on vaccines.
The vaccine developers didn't skip any testing steps, but conducted some of the steps on an overlapping schedule to gather data faster.
Vaccine projects had plenty of resources, as governments invested in research and/or paid for vaccines in advance.
Some types of Covid-19 vaccines were created using messenger RNA (mRNA), which allows a faster approach than the traditional way that vaccines are made.
Social media helped companies find and engage study volunteers, and many were willing to help with Covid-19 vaccine research.
Because Covid-19 is so contagious and widespread, it did not take long to see if the vaccine worked for the study volunteers who were vaccinated.
Companies began making vaccines early in the process—even before FDA authorization—so some supplies were ready when authorization occurred.
Dig deeper
How a chip shortage squeezed the economy
When the pandemic hit, many believed that the economy would shrink, and therefore it's best to slow down on production and building capacities. However, it didn't exactly go that way. There was a huge demand for computer products and even cars in many parts of the world, as people shifted their preferences from public to private transport. Now, it's not that easy to ramp up the production of electronic chips, a crucial component at the heart of many of these products. As a result, many industries felt the squeeze. Bloomberg has a story detailing how that happened.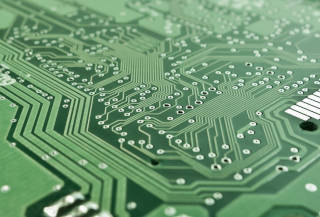 Bloomberg writes: "Industry experts say an imbalance is particularly apparent in so-called 200 millimeter wafers, from which lower-end chips are made. Those include power management chips and display ICs (or integrated circuits), required in a wide range of sectors from automotive to consumer electronics, but are in a short supply at the moment.
"Uncertainties caused by the pandemic also led to sharp swings in orders last year, which in turn muddied the waters for chipmakers trying to match capacity with demand. That's why carmakers have had to halt production in 2021 and why Playstations and Xboxes are getting harder to find in stores.
"Carmakers got hit first in part because of poor inventory planning. The industry underestimated vehicle consumption and thus the amount of chips they needed when the pandemic hit. They are now expected to miss out on $61 billion of sales this year alone."
The chips shortage and the impact on the economy has serious implications for how we manage vaccine logistics. We will continue to curate interesting stories around that. If you would like to share anything, please do drop us a line.
Dig deeper
Still curious?
There are things you can do to care at home, at the first signs of an infection, before you get to the hospital, wrote Haresh Chawla in a first-person account My Tryst with Covid-19 that dates back to last year when the vaccine was still unavailable.
Bill Gates reads 50 books a year. And his excellent blog, Gates Notes, is a fantastic resource for finding good books to understand the world better. How does he process all this information? How to read like Bill Gates
Across Maharashtra, fresh farm produce was rotting after supply chains were disrupted by the national lockdown. The local administration in one of the districts offered a window of opportunity to small farmers' collectives to build a farm-to-home model—and dramatically turn the tide, writes Anmol Shrivastava. Read: The Satara uprising
New escalation protocols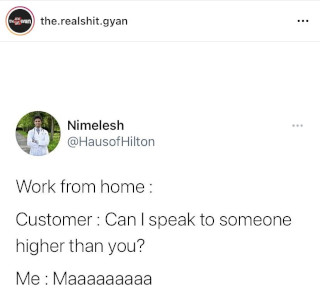 Tell us what you think and find noteworthy.
And if you missed previous editions of this newsletter, they're all archived here.
Bookmark Founding Fuel's special section on Thriving in Volatile Times. All our stories on how individuals and businesses are responding to the pandemic until now are posted there.
Warm regards,
Team Founding Fuel