[Photo by Wonderlane on Unsplash]
Good morning,
Since Clubhouse has gained traction, narratives are emerging of every other social media entity latching on to audio so people can engage with each other orally. Everybody wants to do it. But is everyone equipped? Chris Anderson's TED Talks: The Official Guide to Public Speaking has some pointers to offer.
"Unlike challenging explanations or complex arguments, everyone can relate to stories. They typically have a simple linear structure that makes them easy to follow. You just let the speaker take you on a journey, one step at a time. Thanks to our long history around campfires, our minds are really good at tracking along.
"And a natural part of listening to stories is that you empathize with the experiences of the characters. You find yourself immersed in their thoughts and emotions. In fact, you physically feel what they feel; if they're stressed or excited or exhilarated, so are you. And that makes you care about the outcome. Your attention is held.
"What are the elements of a great story? The classic formula is: A protagonist with goals meets an unexpected obstacle and a crisis results. The protagonist attempts to overcome the obstacle, leading to a climax, and finally a denouement. (There can also be interruptions and plot twists.)
"When it comes to sharing a story from the stage, remember to emphasize four key things
Base it on a character your audience can empathize with.
Build tension, whether through curiosity, social intrigue, or actual danger.
Offer the right level of detail. Too little and the story is not vivid. Too much and it gets bogged down.
End with a satisfying resolution, whether funny, moving, or revealing."
This is not rocket-science. There is a lot of common sense embedded there.
Have a good day.
In this issue
The exodus from China
Global trends shaping humankind: Harari and Kahneman
Whom to avoid in 2021
The exodus from China
Most narratives have it that China has finally arrived and is locked in a battle with the US for dominance of the global narrative. The abiding narrative also has it that China will do all it takes to keep manufacturing in the country going at full throttle. But a contrarian narrative that manufacturing companies are leaving China, published in the Arabian Business Forum, was brought to our attention by Devangshu Dutta, our valued contributor.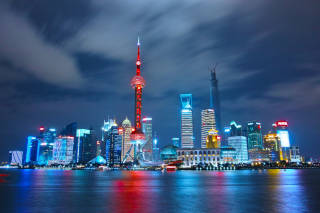 [Photo by Li Yang on Unsplash]
"In November 2020, the American Chamber of Commerce in Shanghai (AmCham) released its annual China Business Report, which published the results of a survey of 346 of its members, highlighting findings that 71% percent of manufacturer respondents indicated 'they will not shift production out of China' as evidence that foreign '[c]ompanies remain committed to the China market.'
"The narrative examines other data points as well such as a report published in the September 2020 of Forbes magazine that argued '[a] mixture of longstanding issues… such as high tariffs, Covid-19 and increased geopolitical tensions have resulted in a mass exodus from Chinese manufacturing, and triggered the start of the downfall of the country's manufacturing dominance.
"So who's right and who's wrong about whether global supply chains are shifting away from China? One possible way to clear up the confusion is to examine who AmCham Shanghai polled. In the AmCham survey, only 200 of 346 members who responded were manufacturers, and of those, 141—or 71%—said they had no plans to leave China. But the remaining 58 manufacturers—29%—said they were moving some or all of production out. That amounts to nearly one-third of manufacturers polled by AmCham who were thinking about or already planning to exit China. Hardly insignificant."
This report speaks to others and drills deeper. "AmCham's survey was conducted prior to the US total ban on Xinjiang cotton in response to forced labour allegations. On January 13, 2021, US Customs issued a 'region-wide withhold-release order on products made by slave-labour in Xinjiang,' which sent the fashion industry racing to extricate its supply chains from cotton-growers in China's western-most province."
It goes on to point out that "the Chinese government is working desperately to slow down the exodus of foreign manufacturers to mitigate its effects on China's post-Covid-19 economic recovery, which has been beset by rising unemployment, especially among new graduates, and declining domestic demand."
Dig deeper
Global trends shaping humankind
Yesterday, we tuned in to a livestream on YouTube that had Yuval Noah Harari and Daniel Kahneman in conversation, moderated by Kara Swisher on global trends shaping humankind. The 90 minutes just went by. Swisher opened the conversation by asking Harari and Kahneman for their quick thoughts on the future.

"This is the first time in human history where we don't know what will happen in such a short time."
Harari, who is a philosopher, historian and best-selling author, was in his element and got the ball rolling by making two observations. One, that leaders of countries must choose between co-operating globally or turning inwards and becoming nationalistic. It is already happening. He insinuated that those who choose the nationalistic route are damned in the longer run. And that as the pandemic runs its course and economies begin to emerge out of it, some countries and people will come out of it richer and more powerful while others will go into bankruptcy. There will be no single outcome. "The outcome depends on who you are and where you live. There is no single outcome," he said.
When Swisher probed Kahneman, the acclaimed psychologist and economist who is one of our favourites, chose to maintain a studious silence. "I don't really believe in forecasting. My sense is that if we come out, the changes will not be very profound from where we are now."
Profound, indeed!
Dig deeper
Still curious?
In a two-part essay after visiting China, G Venkat Raman made a few observations. First, that the Sino-US tech battle is a matter of concern for India because it will impact India too. Imagining China as a nation that used to filch technologies from the West is a thing of the past. It now has the prowess, wants a seat at the high-table, and it is a matter of time before its battle for dominance spills over into India as well. Read The US-China war for tech supremacy is splitting the world in two
Daniel Kahneman has earned his reputation as the grandfather of behavioural economics. In this interview, he speaks about how the field came to be and the impact it has had. Read this CKGSB special: Less-than-rational-actors: An interview with Daniel Kahneman
Whom to avoid in 2021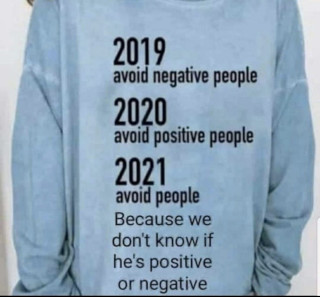 (Via WhatsApp)
Tell us what you think and find noteworthy.
And if you missed previous editions of this newsletter, they're all archived here.
Bookmark Founding Fuel's special section on Thriving in Volatile Times. All our stories on how individuals and businesses are responding to the pandemic until now are posted there.
Warm regards,
Team Founding Fuel
(Note: Founding Fuel may earn commissions for purchases made through the Amazon affiliate links in this article.)