[Photo by S O C I A L . C U T on Unsplash]
Good morning,
Jennifer Aaker, General Atlantic Professor at Stanford Graduate School of Business, and co-author of The Dragonfly Effect, shares a story she heard from one of her students, Robert, about his best friend Sameer Bhatia.
As she narrated in a 2013 speech, Sameer met and fell in love with a girl named Reena. Reena and Sameer were traveling in India when he started to feel hot and feverish. He went to the hospital and was immediately diagnosed with leukemia.
Sameer called his friend Robert and Robert was shocked. He talked to the doctors and learned that the best chance of survival was to find a match in the bone marrow registry. But there were no matches in the registry for Sameer and worse, the odds of finding a match were 1 in 20,000. So Robert figured that if the odds were 1 in 20,000 what they should do was run bone marrow drives to try and get 20,000 South Asians into the registry.
The only problem: they had weeks to get this done. So, Robert had a choice. He could send people data about the dire odds for Sameer and also details about the bone marrow registry, or he could share a story. He chose the latter. He shared the story about Sameer in a way that was so personal rather than analytical that anyone who read it or heard it felt connected to Sameer. And the call to action was abundantly clear. First, get tested and get yourself into the bone marrow registry. Second, share this story with 10 of your friends and ask them to share the same story with 10 of theirs. Third, come to the Sameer website to learn more about how you can help.
The story spread and 24,611 South Asians registered into the bone marrow registry in 11 short weeks. In that time a perfect match was found for Sameer. Ultimately and tragically Sameer passed on three months later. However, out of the 24,611 people who registered for Sameer, 266 people who needed a bone marrow match were matched with people in that group in just one year alone. That's 266 people who don't just have the gift of hope, they have the gift of time.
In her book, Aaker shares this advice on writing an effective email for such occasions.
Make it personal. Include accessible and specific details about the person or cause you're trying to help. Give someone a reason to care.
Make it informative. Use email as an opportunity to educate your audience.
Make it direct. Specifically ask the recipients for help, tell them what you want them to do, and give them all the tools they need to do it easily.
Exploring it further, she offers a framework for effective change.
Focus. Identify a single concrete and measurable goal.
Grab Attention. Make someone look. Cut through the noise of social media with something personal, unexpected, visceral, and visual.
Engage. Create a personal connection, accessing higher emotions through deep empathy, authenticity, and telling a story. Engaging is about empowering the audience to care enough to want to do something themselves.
Take Action. Enable and empower others to take action. To make action easy, you must prototype, deploy, and continuously tweak tools, templates, and programs designed to move audience members from being customers to becoming team members—in other words, furthering the cause and the change beyond themselves.
Right now, as hundreds of thousands of Indians look for help, there is no need to tell a story. Everyone knows what the story is. But, in a couple of months, things will change for the better. The urgency will be gone. But the need will still exist. Aaker's framework will help us do it better.
In this issue
Abhinav Bindra on the IPL debate
The 'Khan sir' sensation
The two types of humans
Abhinav Bindra on the IPL debate
There is much debate around the ongoing Indian Premier League (IPL) and whether it is inappropriate to continue playing right now when the country is hit by a second wave of Covid-19, or if it serves as a much needed stress buster.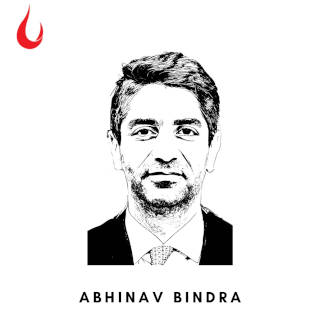 "The players should realise just how privileged they are to be able to play the IPL in these times"
In The Indian Express, Olympic gold medalist Abhinav Bindra weighs in to say, "Personally, I am not able to watch any sport at the moment. Even when I go on Twitter and see some news about the IPL on my timeline, I quickly scroll past it because I am not able to relate to any of it at the moment.
"But that's just me. There could be positives as well. There is so much negativity right now, as people and as a nation, that we also need an outlet to keep us going. So that is one element which is very positive.
The players should realise just how privileged they are to be able to play the IPL in these times. So I just hope everybody involved in the IPL plays their part in one way or the other, either through right messaging—like the importance of masking up, the importance of social distancing—or even finding creative ways to amplify the health requirements of people.
Secondly, if I was the BCCI president and had the capability—and I understand the IPL is not a charity—I would definitely give a large amount to do, say, the vaccination right or help out in any other way. This is one way to acknowledge that to conduct IPL right now is a huge privilege and everyone should act responsibly.
Dig deeper
The 'Khan sir' sensation
Last week, our colleague Kavi Arasu shared a video featuring 'Khan sir' and a message that read: "Do take some time out to listen to this. I learnt a few things about Covid and vaccines from this. I am always taken by the way science is made 'accessible'! Plus look at the technology. :)" This was around which vaccines work and which one is better.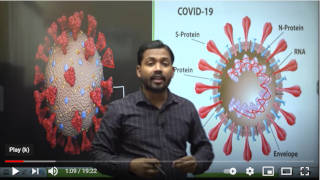 "My life mantra is: Be last, but be fast. Look at Baba Ramdev."
Most of us hadn't heard of Khan sir until then. When we looked at the video, it was clear why Kavi was impressed. In under 20 minutes, the young man explained in earthy Hindi that originates from Bihar, what most teachers at school struggle to teach. We were hooked and started looking for other material he had to share. There was much. And all of it was impressive. It was inevitable then that we ask, who is this Khan sir?
We managed to find two phone numbers that seemed to belong to him. A reverse lookup on both numbers showed that they belong to 'Khan sir'. Both numbers were unreachable. On looking him up, there didn't seem to be much by way of authentic information. Until we stumbled across a report by Syed Firdaus Ashraf on Rediff.com, published last year. Ashraf had done his homework and we figured getting to Khan sir wouldn't be easy.
"When I started tracking 'Khan Sir', I thought it would be easy as he runs the Khan Study Group for IAS aspirants in Patna and his phone number should be easy to find. The person at the other end of the phone was elusive and did not respond enthusiastically when told that someone wanted to interview his boss," Ashraf reported.
But Ashraf didn't give up. His persistence paid off and the man finally got on the phone with him.
"Weary of trying to connect with him, I try my luck at 8.30 pm and luckily this time 'Khan Sir' picks up the phone.
"He apologises for the delay in connecting with him as he was busy uploading his video on Assam floods.
"'It has crossed 40,000 views within 20 minutes of me uploading it,' says 'Khan Sir'. He is confident that it will touch 1 lakh plus views in one hour.
"Okay, but how about starting with his name?
"'Let that be a secret, I request you. I want it to be a secret like people wanted to know Katappa ne Baahubali ko kyon maara?' says 'Khan Sir'."
Ashraf's narrative is a deeply engaging one, as much as Khan sir's videos and story is.
Dig deeper
Still curious?
The two types of humans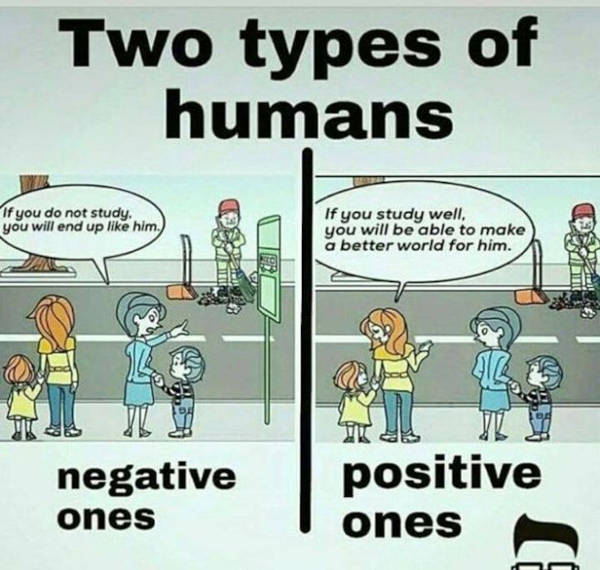 (Via WhatsApp)
Tell us what you think and find noteworthy.
And if you missed previous editions of this newsletter, they're all archived here.
Bookmark Founding Fuel's special section on Thriving in Volatile Times. All our stories on how individuals and businesses are responding to the pandemic until now are posted there.
Warm regards,
Team Founding Fuel
(Note: Founding Fuel may earn commissions for purchases made through the Amazon affiliate links in this article.)