[Photo by Hennie Stander on Unsplash]
Good morning,
In 2005, Harry G. Frankfurt, Professor of Philosophy Emeritus at Princeton University, wrote a long essay called On Bullshit, which has become a classic. Many of his observations might seem very relevant today, especially as we scroll through Twitter or read WhatsApp forwards.
He begins the essay with these words: "One of the most salient features of our culture is that there is so much bullshit. Everyone knows this. Each of us contributes his share. But we tend to take the situation for granted. Most people are rather confident of their ability to recognize bullshit and to avoid being taken in by it. So the phenomenon has not aroused much deliberate concern, or attracted much sustained inquiry."
As the essay proceeds, Frankfurt makes an important distinction between lying and bullshitting. He writes, "It is impossible for someone to lie unless he thinks he knows the truth. Producing bullshit requires no such conviction. A person who lies is thereby responding to the truth, and he is to that extent respectful of it. When an honest man speaks, he says only what he believes to be true; and for the liar, it is correspondingly indispensable that he considers his statements to be false. For the bullshitter, however, all these bets are off: he is neither on the side of the true nor on the side of the false. His eye is not on the facts at all, as the eyes of the honest man and of the liar are, except insofar as they may be pertinent to his interest in getting away with what he says. He does not care whether the things he says describe reality correctly. He just picks them out, or makes them up, to suit his purpose."
Why do we see so much of it these days? Frankfurt has some hints towards the end of his essay: "Bullshit is unavoidable whenever circumstances require someone to talk without knowing what he is talking about. Thus the production of bullshit is stimulated whenever a person's obligations or opportunities to speak about some topic are more excessive than his knowledge of the facts that are relevant to that topic. This discrepancy is common in public life, where people are frequently impelled—whether by their own propensities or by the demands of others—to speak extensively about matters of which they are to some degree ignorant. Closely related instances arise from the widespread conviction that it is the responsibility of a citizen in a democracy to have opinions about everything, or at least everything that pertains to the conduct of his country's affairs. The lack of any significant connection between a person's opinions and his apprehension of reality will be even more severe, needless to say, for someone who believes it his responsibility, as a conscientious moral agent, to evaluate events and conditions in all parts of the world."
What are you doing to protect yourself from BS?
In this issue
Iqbal Chahal on Centre-state relations
When Covid strikes
Song for the day: Sumiran
Iqbal Chahal on Centre-state relations
A narrative that has grabbed national headlines is that Centre-state relationships are tense. Another narrative that people are listening to keenly is how Mumbai is turning the corner in the battle against Covid-19 under the supervision of Iqbal Singh Chahal, the commissioner of the city's municipal corporation. But these narratives don't tell the entire truth, the 1989-batch IAS officer tried to hammer home in a conversation with The Indian Express.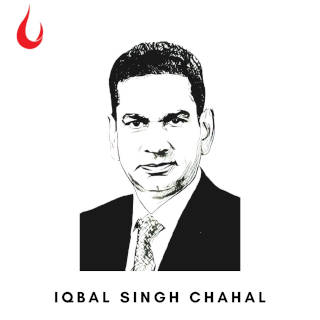 "When we are talking to our colleagues in the Government of India, they are like batchmates, one batch above or below… Nobody found the Government of India not willing to help us."
That made itself apparent when he described an episode from when he was firefighting a crisis in mid-April. After the immediate crisis was averted, he recalls, "I couldn't sleep at all, and around 7 am I sent messages to top functionaries of the Government of India, including the Cabinet Secretary, Home Secretary, Health Secretary… I sent another set of messages to top eight leaders of Maharashtra, starting with the honourable CM. I said, this is not the end of the problem and this may happen again."
"Within 15-20 seconds, I had an incoming call coming from the Cabinet Secretary, Rajiv Gauba. He told me, tell me what you want… I said we have to import oxygen into the state. I told him that we can't manufacture oxygen at such short notice and that the turnaround time for oxygen coming from Haldia was around eight days… I worked under Gauba sir when I was joint secretary in the Ministry of Home Affairs… I told him that Reliance Industries was just 16 hours away from Mumbai, in Jamnagar, and oxygen tankers can come from there every night. He said that such an allocation cannot be made just for one city. I told him that he can allocate it to Maharashtra and I will make sure that it comes to Mumbai city only… And then 125 MT of oxygen was allocated to us from Jamnagar. The same evening, tankers started moving and now the problem (of oxygen) has virtually become history in Mumbai because of great help from the Government of India."
In response to a question on whether a third wave is to be expected, he said, "Absolutely. I have no doubt in my mind that a third wave is going to hit us sometime in June and July, maybe later. We are already preparing for that."
There is much he offers to think about.
Dig deeper
When Covid strikes
Since the outbreak of Covid-19, R Sukumar, the editor-in-chief of Hindustan Times, has been writing a daily column headlined 'What you need to know today'. It keeps readers informed about the disease, his interpretations of data, explainers on public policy issues, milestones on the path to the vaccine, and how to stay protected. Yesterday, he wrote a first person account about how he used to go about his life.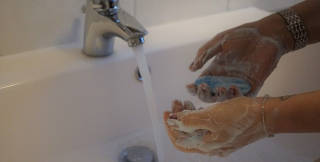 "People wanted help with remdesivir and plasma. Both were being prescribed indiscriminately by doctors."
"I kept the AC off in my room in the office; wore two masks; used a sanitiser as often as I could (I used to do this even before the pandemic, especially after shaking hands, even if the person with whom I'd shaken hands was still in the room); avoided crowded conference rooms (even in January and February when everyone else seemed to think they were fine); and showered the minute I returned home. I must have taken an RT-PCR test more than a few times—once to travel, another time to meet with and interview the finance minister, and the rest of the times to make sure I was not infected after contact with someone who went on to test Covid-positive. I was careful. I knew the science. But I also knew that the probability was always against me."
That is why when he could get the first jab, he got it. But like he said, the odds caught up with him. He found himself infected. What follows is his account of how to manage the self and continue to work. "Three weeks on, I am almost back to normal," he writes.
Dig deeper
Still curious?
Technology is changing the rules of business. But business leaders aren't skilling themselves for the new world. And without principles, the company won't go anywhere, says D Shivakumar. Listen: For good leadership, principles need to be a notch above the rules
There are things you can do to care at home, at the first signs of an infection, before you get to go to the hospital, writes Haresh Chawla. Read: My tryst with Covid-19
Ought candidates from the private sector be inducted into the government as "lateral hires" is under intense scrutiny. How do we examine the issue? Ashok Pal Singh, CEO of India Post Technology Centre tells Charles Assisi. Listen: "Five years is good to put skin in the game"
Song for the day: Sumiran
"Some sounds that you grow up with stay with you forever. They signify a time, a place, memories and all the sights, sounds and smells that go with it. Sumiran is an ode to school; a revisiting of the early morning recitals at Krishnamurti Foundation," writes Amrit Ramnath in his intro to a beautiful rendition of Guru Nanak's verse, Sumiran.
What's helping you get through these tough times? Send us the song, poem, quote that is your balm now. And we will share it through this newsletter.
And if you missed previous editions of this newsletter, they're all archived here.
Bookmark Founding Fuel's special section on Thriving in Volatile Times. All our stories on how individuals and businesses are responding to the pandemic until now are posted there.
Warm regards,
Team Founding Fuel
(Note: Founding Fuel may earn commissions for purchases made through the Amazon affiliate links in this article.)