[Photo by Priscilla Du Preez on Unsplash]
Good morning,
In Solving Tough Problems: An Open Way of Talking, Listening, and Creating New Realities, Adam Kahane shares an insightful anecdote from a workshop he led in South Africa along with Ishmael Mkhabela, a renowned black community organizer and political leader.
After narrating a high-tension episode from the workshop, Kahane writes, "that evening all the participants got together for a boisterous barbecue that spilled out of the hotel lobby and onto the lawn. I was circulating through the group, drink in hand, talking with the leaders, trying to understand what was going on and what we needed to do in the workshop the next day. I noticed with irritation that Mkhabela was spending the whole time sitting at a small table in the corner talking with one student. At the end of the evening we were walking back to our room, and I asked him what the hell he'd been doing, and why he had not been focusing on the workshop we had been hired to lead. His answer taught me what I had been missing.
"'Obviously, Adam,' he said, 'coming from the corporate world, you don't know much about grassroots organizing. This student, like a lot of young activists, has the terrible habit of speaking from his political party's 'we' and spouting their party line. I have just spent four hours with him, trying to connect to, and help him connect to, his authentic 'I.' The Black Consciousness movement taught us to examine the ways in which our mental attitudes contribute to our own oppression. I needed to help this student heighten his consciousness. This conversation was a real 'one-on-one': I talked with him heart to heart about what matters to him and what matters to me. Now tomorrow there will be two of us. This is how we have always done our organizing work in South Africa, and how we have succeeded in changing things: one person at a time.'
"Mkhabela's community-organizing approach to leading workshops and effecting change did not work from the outside and the top, but from the inside and the bottom. He did not spend the evening, as I had, talking superficially to many people, but deeply with one. He did not focus only on ideas but also on feelings and values and intentions. He did not tell the student what to do, but listened to how he thought and what mattered to him, heart to heart."
Anytime is a good time to practice this kind of deep empathetic listening. But now, when we are experiencing one of the most stressful periods of our lives, it's even more important. Let us know how you are doing it.
In this issue,
How Delhi came out of its oxygen crisis
What Bill Gates badly wanted
[Music] Karpur Gauram
How Delhi came out of its oxygen crisis
Delhi experienced the worst of the second wave when the number of Covid-19 infections started shooting up in April, far exceeding its healthcare capacity. Before the second wave, Delhi's daily oxygen requirement was between 178 and 220 metric tonne (MT), which it sourced directly from suppliers, Shailendra Sharma points out in an op-ed column in The Indian Express. Sharma is an education advisor to the Delhi government, and worked in the Oxygen Control Room created by the state government. When the cases shot up, he says, this demand went up to 325 MT, then to 590 MT, and further to 700 MT. These had to be sourced from new suppliers and there were no existing channels. Two government officials stepped up to solve the problem.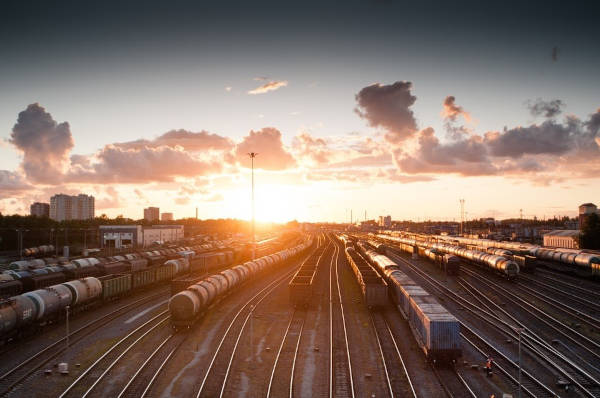 "Two critical operations—bringing oxygen into Delhi, and distributing it among hospitals were led by two young IAS officers, Udit Prakash and Vijay Bidhuri. While there are many heroes in Delhi's quest for oxygen, these two are certainly the 'saviours of life'.
"Prakash led the supply chain management. Officers of the Delhi government were stationed at the plant along with a team from the Delhi police to get the tankers filled in time and escorted back. A roster for every tanker was prepared to maximise the effectiveness of the trips. The supply coming by train needed to be decanted quickly and sent back for the next round. Imported from different countries, containers often have different nozzles, thus requiring entirely new sets of equipment to open them. Tankers arriving at Delhi Cantonment station could not be decanted there due to space constraints; therefore, a quick arrangement was made with the help of the Indian Army to use its ground for decanting.
"Once the tankers entered Delhi, the distribution team led by Bidhuri took charge. Being MD of Delhi Transport Corporation, he involved his officers to plan the routes. DTC bus drivers boarded the tankers as backup and PCR of the Delhi police cleared the road for movement within the city."
Dig deeper
What Bill Gates badly wanted
The gates must be open when a dam gets too full—else, it might burst open. While this is the truth, it now appears to be a metaphor that can be applied to Bill Gates. Everyday, another sordid saga emerges. The Daily Beast reported yesterday what Gates wanted most over all else was the Nobel Prize. And he'd go to any length for that.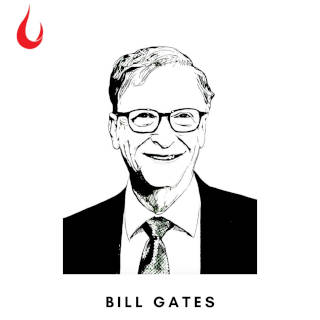 "Bill Gates may have had the prize on his mind in March 2013."
"Bill Gates enjoyed holding court at Jeffrey Epstein's Manhattan mansion, allegedly seeking refuge from his marriage and talking with the sex offender's circle of high-profile dinner guests about philanthropy and other worldly topics.
"But the Microsoft mogul may have been angling for another perk by networking with Epstein: Gates hoped the well-connected pervert could help him secure the Nobel Peace Prize, one former Gates Foundation employee told The Daily Beast.
"This person said members of the foundation's communications team were alerted to Gates' relationship with Epstein and were told it 'was a maneuver to try to get himself a Nobel Peace Prize.' They said the tech mogul had even kept some employees on call on prize day in years past just in case he was awarded the distinction."
We think it is deeply unfortunate. Because the ruthlessness he had demonstrated to create Microsoft over the years had tempered and he had morphed into a philanthropist of consequence. But nothing surprises us any longer.
Dig deeper
Still curious?
There are artists and entrepreneurs. Their stories aren't pretty. But tough calls must be taken. Their stories can be found across the world, India included where the IT Services business is staring at a tough time. For pointers to answers, look up Paul Allen the artist versus Bill Gates the entrepreneur by Charles Assisi
Across Maharashtra, fresh farm produce was rotting after supply chains were disrupted by the national lockdown. Then, the local administration stepped in and created an opportunity for small farmer collectives to build a farm-to-home model. That turned the tide. Just how they did it is what The Satara Uprising by Anmol Shrivastava is all about.
[Music] Karpur Gauram during the lockdown
This rendition of Karpur Gauram was shared by Prof. Madhukar Shukla of XLRI on Facebook. It brings together 17 artists from nine countries under lockdown. We couldn't have enough of it and are sure you'll love it as well. Let us know what you think of it after listening to the performance.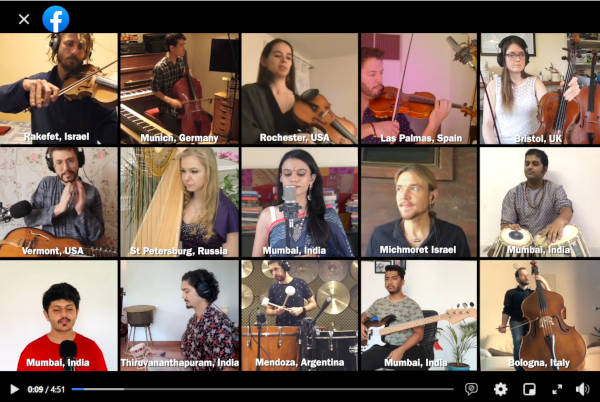 What's helping you get through these tough times? Send us the song, poem, quote that is your balm now. And we will share it through this newsletter.
And if you missed previous editions of this newsletter, they're all archived here.
Bookmark Founding Fuel's special section on Thriving in Volatile Times. All our stories on how individuals and businesses are responding to the pandemic until now are posted there.
Warm regards,
Team Founding Fuel
(Note: Founding Fuel may earn commissions for purchases made through the Amazon affiliate links in this article.)